Unique Valentines Day Gifts Top 5
With Valentine's Day a little under a month away, now may be a great time to start hunting for the perfect gift for your other half to make sure it's not the last minute box of chocolates from the local gas station like last year! We have dozens of great unique gifts for you and your loved one to enjoy together so we have included our current top five below with something to suit everyone's tastes and budget.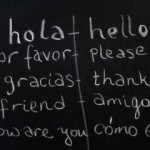 Language Lesson New York
Price: $75
If your Valentine has always wanted to learn a new language, this one on one lesson could be just the ticket for them and provide a useful element to take home after a fun learning experience. Make sure it's not all talk and give them the unique gift of language on their special day! Expert coaches teach the private lessons in a fun and proactive way, ensuring they have a comfortable learning environment in which to pick up the new language as quickly as possible. So whether you'd like to hear them whisper sweet nothings in French, Spanish or Italian; this great one-hour lesson will provide a Valentine's Day gift that speaks volumes of your love for them!
Experience Includes: Basic Introduction to New Language, 1 Hour of Tuition with Multilingual Coach
Where Its Located: Brooklyn or Manhattan, New York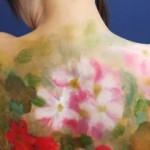 Couples Body Painting Class New York
Price: $399
This Valentine's Day, why not take an art lesson with a difference and use your partner as the canvas! During the three hour session you will be taught how to work with a living and breathing canvas and create a masterpiece under the supervision of a professional body painter and artist. To help get the creative juices flowing, you will enjoy a glass of wine as the instructor demonstrates the many techniques, so whether this is your first brush with art or you are just looking to expand your artistic skills, this experience is a great romantic gift to share.
Experience Includes: Three hours with an professional body painter, small groups mean your artistic skills will improve before your eyes
Where Its Located: Brooklyn, New York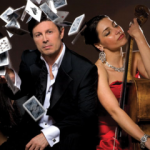 Evening of Magic in Los Angeles
Price: $150
Pull a rabbit out of the hat this Valentine's Day and treat them to a magical evening in a Beverly Hill's hotel as an award winning magician and illusionist treats you to a night to remember. Ivan Amodie will amaze you both with a series of tricks and illusions from the dangerous to the light-hearted performed inches from your table during the 90 minute magic show. The evening will make a great Valentine's Day out for yourself and partner to enjoy together or as a gift for another very lucky couple you feel like treating.
Experience Includes: Award winning magician and illusionist, amazing 90 minute magic show, evening out at a beautiful Beverley Hills hotel
Where Its Located: Beverley Hills, Los Angeles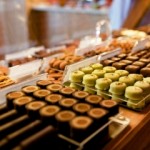 Chicago Chocolate tour
Price: $80
Instead of just getting your partner some chocolates this Valentine's day, why not treat them (and yourself) on a scrumptious tour of some of the chocolatey highlights of the windy city. Along with the rest of the group, you and your partner will embark on a walking tour stopping at a selection of Chicago's top confectionery shops from the most popular to the secret gems hidden around the city. There are two tours to choose from The Chocolate Shops of the Loop or The Magnificent 'Chocolate' Mile & Gold Coast meaning you get to explore some of the city's best kept secrets.
Experience Includes: Choice of two culinary tours, 3 hour educational stroll, learn about Chicago's history as well as some of it's chocolate secrets
Where Its Located: Chicago, Illinois
Dinner And Helicopter Tour New York
Price: $460
Treat your partner or loved to a fantastic night out to remember with this ultimate romantic experience they will never forget. Start with a private 30 minute helicopter flight over the beautiful New York skyline taking in all the sights from the Empire State Building to the Statue of Liberty and Madison Square Garden. In case that wasn't enough to heighten the romance, you will both be treated to a gourmet meal overlooking the picturesque views of the Hudson River making this a Valentine's Day never to be forgotten!
Experience Includes: Exclusive 30 minute helicopter tour of New York, gourmet meal at the Chart House Restaurant
Where Its Located: New York
So there we have it, five of our favorite Valentine's Day gifts for you and your other half to enjoy together. With something for every budget and taste, from extravagant helicopter tours with dinner to educational language lessons, you will be able to find the perfect Valentine's Day gift.