Help Someone Take Up a New Hobby in 2012
As we say goodbye to the holiday season for another year and we head into a cold and wet January, many people turn to hobbies to help keep the winter blues at bay. At Experience Days, we have hundreds of great experience gifts that will help a friend or loved one begin on the adventure of enjoying a new hobby. Below we have listed our current top 5 experience gift certificates that will allow them to experience something new and maybe spark a lifelong interest.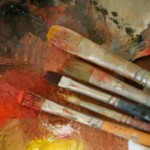 DC Painting Wine Class
Price: $50
With this great two hour painting lesson, the lucky recipient will be taught the basic skills, techniques and secrets used by the professionals to create their very own masterpiece accompanied by a glass of wine – helping the creativity flow. The expert teacher will lead the class in a fun and relaxing environment with an atmosphere full of imagination. The class is suitable for all skill levels, so no matter what their previous experience, the teacher will be able to help everyone improve.
Experience Includes: Two hour lesson in small group, glass of wine, create your own masterpiece
Where Its Located: Washington DC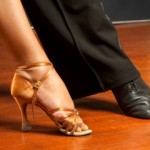 Private Salsa Lesson in Baltimore
Price: $75
With this great one hour introductory Salsa lesson, you will be able to learn some of the fundamentals of the New York style Salsa. With expert coaching, the you will be shown the salsa rhythm, timing as well as steps and basic combinations with turn patterns to get you moving across the floor with poise and elegance. Before you know it, you'll be able to dance salsa! As well as being a great way to keep fit, salsa dancing is also a hobby that can be enjoyed with a friend or loved one for years to come.
Experience Includes: Private dance instruction from professional dance coach, one hour session for two people
Where Its Located: Baltimore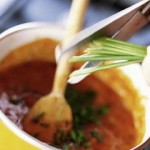 Cooking Class In Los Angeles
Price: $90
This great two hour cooking class is led by acclaimed chef and author of Simple, Real Food, Amanda Cushman. During the experience Amanda will teach you the art of cooking, the importance of using the freshest seasonal ingredients at the height of their flavor as well as gourmet knife skills and the secret culinary techniques she uses to crate mouth-watering dishes! As well as gaining an insight into cookery world that can be used at home, the lucky recipient will also learn how to cook some delicious healthy meals.
Experience Includes: Expert cooking tuition, all ingredients provided, learn to cook a variety of dishes
Where Its Located: Los Angeles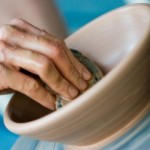 Miami Pottery Class
Price: $159
Treat them to a rewarding four session pottery course lead by a local artist with years of experience who will help you create your very own masterpiece. Using either hand-building or wheel-throwing techniques, the artist will help the lucky recipient create their own piece from start to finish equipping them with new skills that can be used to continue this satisfying hobby at home or at further classes. Throughout the 4 lesson, and two practice session course, the artists will be on hand to make sure they create a beautiful piece.
Experience Includes: Four pottery lesson and 2 session course, professional artist instructor, create your own piece to take home
Where Its Located: Miami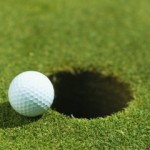 Golf Lesson in New York
Price: $205
This golf lesson is the perfect way to give your recipient a chance to learn to play golf like a professional. A PGA professional with over 20 years of experience will lead the one-to-one 90 that will improve your golf game and reduce your handicap during this New York Golf Lesson. This golf experience is great for both experienced players looking to improve their game or beginner golfers looking to make a start in a new and exciting hobby that can be enjoyed for years to come.
Experience Includes: 90 minute golf lesson, PGA professional coach
Where Its Located: New York
So there they are, our top recommendations for experiences to help battle the January blues. Even if nothing in this list ticks the boxes, we have hundreds of experience gift certificates and something suitable for everyone – from relaxing pottery lessons to exhilarating outdoor adventures.