Easter Sunday Celebrations and Post Lent Indulgences

We're nearly half way through Lent! The start of Lent began February 18th also known as Ash Wednesday which is just after Shrove Tuesday may be more popularly known as Pancake Day! Lent is the ultimate test of will power and self-discipline for many.
Another incentive of 'giving up' is the positive change it may have on our lives that lasts beyond the 40 days of Lent. In order to find out what the most popular item people attempt to give up, Twitter conducted a poll to its users and listed the top 100 most common items.
Here is a quick list of the top things people give up for Lent: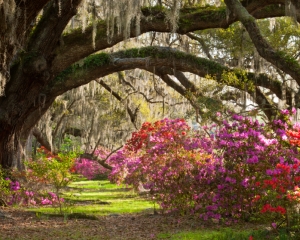 1. Sweets- Candy
2. Coffee (caffeine)
3. Alcohol
4. Fast Food and Takeaway
5. Meat
6. Pizza
7. Chocolate
8. Social Networking
9. Swearing
10. School
How have you coped so far? I, myself have been trying to give up chocolate and have managed a strong 12 days (I started late due to some much needed comfort food after a week of being ill..) However, temptation will get the better of me as this Saturday I am indulging in a Chocolate Making Workshop. Yet! If you have done better than me (which I'm sure many of you have!) then why not reward yourself and truly celebrate with one of your most loved treats on Easter Sunday (5th of April).
I have therefore comprised a list of the top cosseting experiences to truly embrace the end of Lent.


For my fellow chocoholics: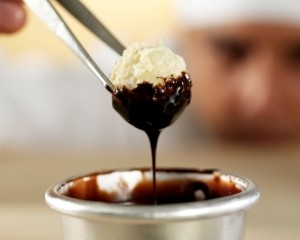 The Boston Chocolate Making Workshop
The Boston Chocolate Workshop is 2 and a half hour long class for all those with a sweet tooth. Learn with a Master Chocolatier in a private dining room, creating delicious handmade chocolate truffles. The workshop will guide you through the techniques of rolling, dipping and decoratively piping, shaping and coating your unique truffles. In the process you will embark through a journey of the history and origins of chocolate leaving the class as a chocolate connoisseur accompanied with beautiful gift packaged boxes to take home and spoil your envious friends and family.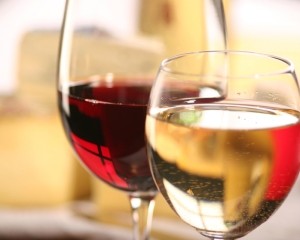 Wine Tasting Class in Atlanta
The Wine Tasting Class in in Dunwoody, GA is a two hour fun culinary group class that operates on weekday evenings. Prepare your palette for a bouquet of typically six to twelve tastings of wine. Taste the varying exquisite levels of body, tannin, sweetness, dryness, fruity or earthiness for an evening of sophistication. The tasting will also encompass a selection of deli foods to complement each wine, the platter will include; artisanal chesses, salami, crackers and breads. The evening will then fall to a close, with dessert of chocolates and seasoned almonds. This gourmet class is ideal for wine novices and experts, providing a spectacular evening of elegance in the world of wine.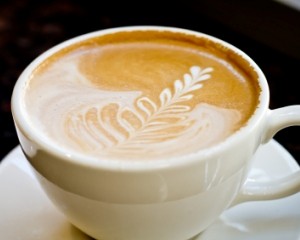 Seattle Barista Class
I think it's safe to say that the majority of us need our caffeine injection in the early hours of the morning and perhaps increasingly so throughout the day, which is why we all know that one coffee addict. Take a hiatus on Starbucks and all other mass produced coffee houses. Learn to brew the perfect cup of coffee or espresso during this tasty three hour barista class in Seattle. This hands on class takes place in Kent, Washington at the Seattle Barista Academy. Receive a lesson in the perfect balance between grinding beans, amounts of water and milk and how to select the right coffee. When the experience finishes, invest your new barista techniques with provided recipes to take home and recreate a rich, bold and smouldering roasted coffee morning.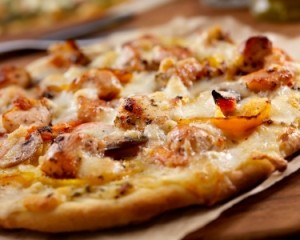 Boston Pizza Tasting Tour
If you can't afford that flight ticket to Italy, why not try our Boston Pizza Tasting Tour. Yes, that's right a tour of pizza. Taste authentic wood fired brick oven pizzas that are made with the freshest ingredients to give yourself the ultimate slice of Little Italy. If you are a local, this is the perfect way to find your new regular pizza hang out. During the Boston tour you will also have the chance to see the cultural roots of Boston, exploring five of the historic Freedom Trail sites. This is the ultimate experience gift for any pizza lover (and we know a few!) and the ideal indulgence for the real Italian within you!
These experiences are all family friendly as well as an ideal way to spend a day with a loved one. The weather is getting warmer and nature is truly at its best, which is why we are recommending the Pizza tasting tour which regularly starts round 11am or 2pm and makes for the perfect relaxing afternoon to stroll around in the warm sunshine. As Mother's Day is also fast approaching (May 10th) we would also recommend the Wine Tasting evening to bond over your appreciation for grapes truly at their all-time finest. Let us know about your Lent experience and what you plan to do to celebrate the 40 day fast!