Eight Last Minute Gifts for Mom
Ahh … moms, brilliant at just about everything – handy with that stain remover when you spill red sauce down your favorite top, at the ready with healing drugs when you get that killer cold, and the sneaky text to remind you about that all-important birthday… but who's there to remind you about Mother's Day? We are! Don't panic, there are still four whole days to go, so why not check out our selection of last minute gifts that can be emailed right to your inbox, ready to print and hand over this Mothering Sunday.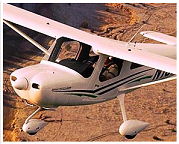 Discover Flying with a Lesson in Detroit
Price: $129
Remember your first flight? No, neither do we, but you can give your mom an unforgettable experience – a flying lesson. Yes! Let her take the controls, soar through the skies and land in style. We guarantee she won't forget the sensational thrill of flying for years to come. This 30-minute introductory lesson is the perfect taste of the piloting world and gives your mom an excellent chance to try something completely new.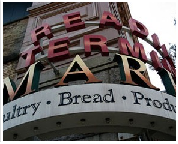 Flavors of Philadelphia Food Tour
Price: $78
Show your mom the sights of Philadelphia but with a twist… show her the cheesesteaks, tomato pies and a whole variety of naughty treats. Oh yes, a food tour! Over the course of two and a half hours, your mom and her guest will learn about the fantastic history of Philadelphia as they visit five delicious eateries around the city. This tour will give your mom and her lucky chosen one a brilliant insight into the food culture of Philly … oh, and of course will give her taste buds a cheeky treat or two.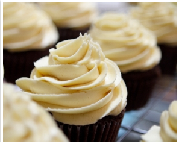 Cupcake Crawl Food Tour in Boston
Price: $96
Prepare your eyes, ears and stomachs for this cakey-tasty treat. Your mom won't know whether to hug or kiss you when you present her with this experience made in sweet-tooth heaven. Tasting her way from bakery to bakery whilst gaining knowledge about … yep, you guessed it, cupcakes! This is a scrumptious cupcake crawl through Boston, led by an extremely knowledgeable guide, who will show your mom all the secrets and best places to go when in need of something sweet … and they'll also treat her to a fair amount of cupcakes too. Lucky mom!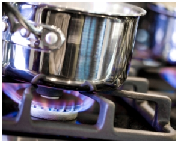 Cooking class in Atlanta
Price: $158
We know what you're thinking – 'My mom is already a great cook' – but this class isn't just any old cooking class, it's food and wine pairing! You mom will learn the art of pairing wines with a meal of her choice, whether it be French, Italian or Argentinean themed. This fabulously unique gift will have your mom and her guest preparing food and tasting wine, and culminates with her enjoying her own delicious cooked meal! Bon appetit!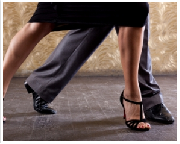 Bay Area Tango Dance Lesson
Price: $90
Ever catch your mom dancing around the house? Treat her and a guest to a private dance lesson, and not just any dance … the tango! This one hour session will have them learning the basics and using the steps to glide and spin around the dance-floor in true tango style. You mom will be itching to step onto the dance floor and show off her beautiful new moves … if you get lucky, she may even teach you a few spins and twists!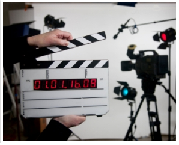 Star in your own movie in New York
Price: $3,000
This experience couldn't be more fitting for Mother's Day if we wrote it ourselves – your mom can be the star of her very own movie! We all love to make our mom feel like number one on Mothering Sunday, but with this documentary-making experience, you can actually make her number one in her own film. Not just any film, a film all about her life! All your mom needs to do is be herself and let the magic happen as her life unfolds, and then she can watch it back in a 15-20 minute documentary- style film.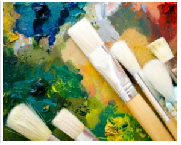 Art Class in Seattle
Price: $89
Sometimes a day just isn't long enough, which is why we love this art class in Seattle. Spread out the Mother's Day joy with a five week course, with each session lasting an hour; that's five whole hours of painting, drawing and working on those creative skills of hers. Better still, she will have a huge variety of art work to keep and show off from such a brilliant gift experience … so this is also an excellent way to have plenty of reminders around the house of how great a son or daughter you are!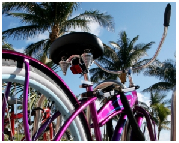 South Beach Art Deco Bike Tour
Price: $70
Take to the saddle and explore Miami; send your mom and her guest on a bike tour around the beautiful scenes of the Art Deco South Beach. She will learn all about the history, culture, architecture and all-important beach life that Miami has to offer. Your mom will discover gardens, memorial grounds, museums, beaches and of course … the local bar for a much-needed refreshment – well, we wouldn't want your mom getting dehydrated! This bike ride is perfect for all ages and fitness levels, so grab your mom a helmet and let her explore Miami on two wheels!
These are eight wonderfully unique and memorable gift ideas to treat your mom with this Mothering Sunday – they really are perfect last minute gifts! Happy Mother's Day to all the fabulous mommies out there!