'Jo on the Road' Goes Airboarding

This week's update, all the way from the UK, is another snowy experience, and this one certainly had me going face-first! Airboarding in Steamboat involves an inflatable sled that you steer with your body whilst flying down a beautiful powder slope, all in the back country of Steamboat. It is an absolutely incredible experience, especially for someone like me who had never even heard of airboarding before! As always, I bring you my own personal account of the experience. This week, I'm joined by Michelle, an avid skier who was even more excited than me to jump onto the airboards.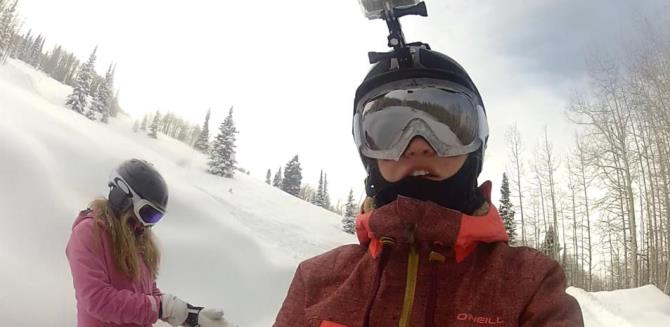 Arriving ready in our ski-gear, we load up the snowmobile with our skis and poles, wrap ourselves up in balaclavas and throw on our helmets. Now fully prepared for our adventure around the backcountry of the famous Steamboat Mountains, we head off up the hill. Fortunately, our guide was a pro at driving a snowmobile, so there was no flying off the track like in my last blog experience – snowmobiling in Hayden.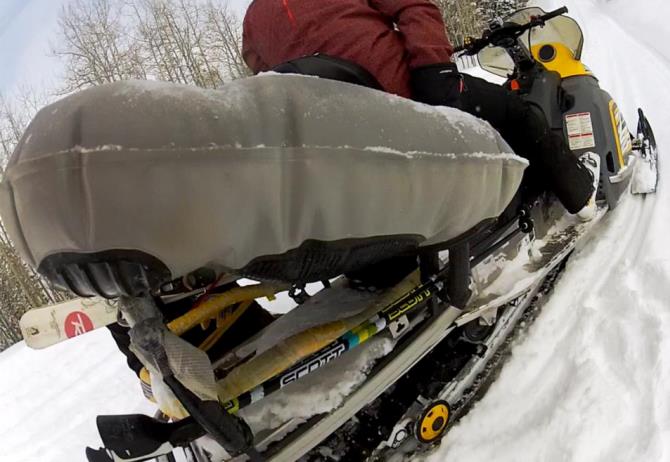 The three hour experience begins on a nice easy slope, with plenty of powder to slow our boards down (and fall into) – it's a really great way to help us get to grips with the feeling of floating on the boards. After a couple of loops on the simple slope we work our way up onto more tracked slopes. The groomed pistes really give us a chance to gather up some speed and experience the steering action – all done with our bodies. Just make sure you listen to the slowing-down and stopping tactics or you may find yourself zooming past your guide and needing to walk back.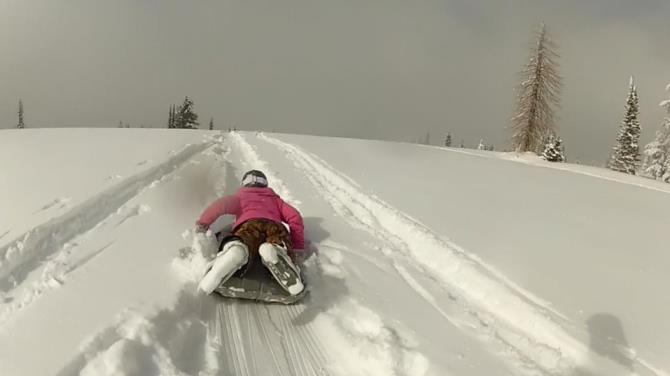 Jumping onto the boards, head first and clinging on, we set off from the top of a fresh slope and attempt to steer through the trees. The freedom to roam the slopes, whether it be a nice, safe route down the open piste or a trickier side with dips and branches, meant that I absolutely loved it! At one point I did worry that I had lost my guide, but as soon as I popped out onto the cat-track below, he was there waiting to take us back around again – brilliant! It probably didn't help that I stopped to take photos… well, with all the stunning views, it's extremely easy to get side-tracked on the journey down!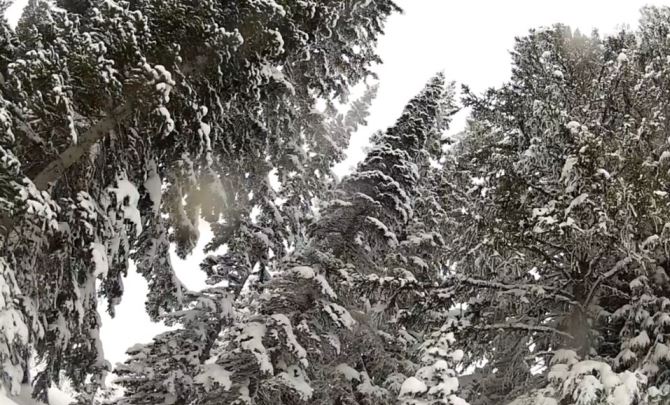 I even got to have some fun in the powder on my wide skis too! In between a few of the airboarding runs, I took a break from gliding down on my body and got into my skis. Coming from England, as I'm sure you can imagine, I don't get to do this much, so I am loving the powder and feeling of floating down an empty piste.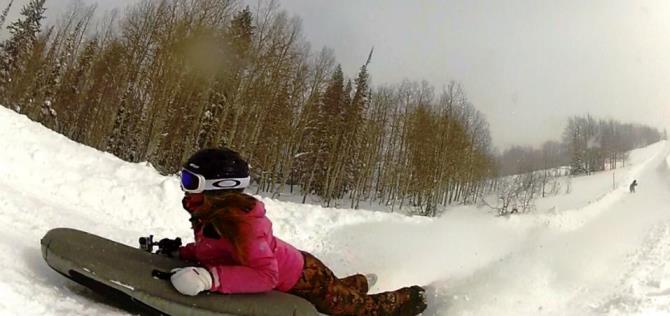 This truly is an unbelievable experience, a real mixture of snowmobiling, powder skiing and of course… airboarding! If you want to give it a go when the snow rolls around again, go check out the experience:
Airboarding in Steamboat, Colorado
Oh, and here are some more photos of our experience: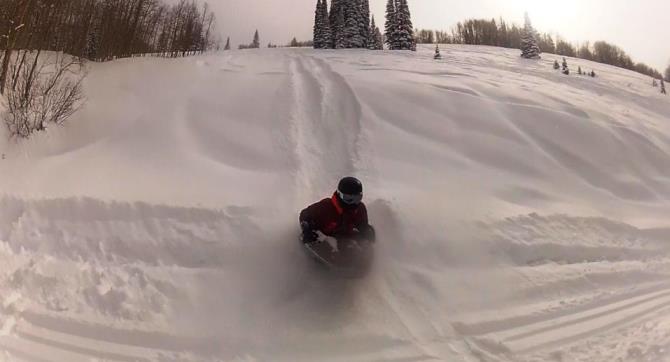 After thinking I had lost the others somewhere in the powder!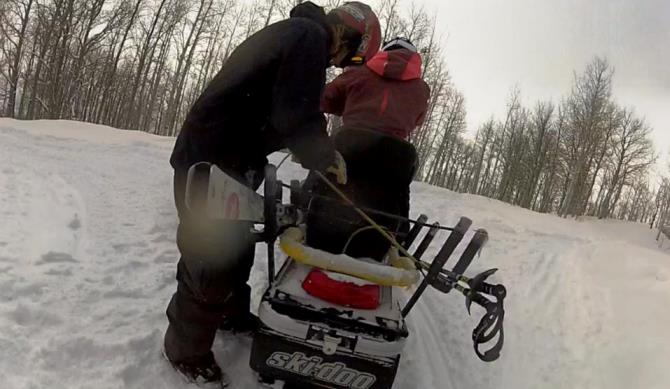 Loading up the snowmobile, I'm clearly ready and raring to go!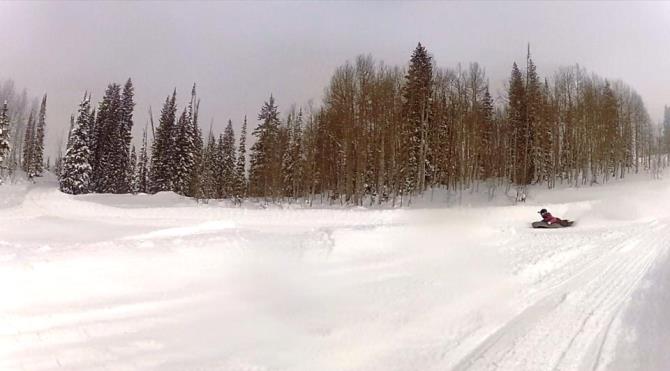 Michelle speeding down on an airboard.