'Jo on the Road' Goes Snowmobiling

Hello again from the UK! Last time, I posted a blog about my dog sledding adventure, and this week it's … Snowmobiling! I know it's coming around to the warmer season, so it's slightly bizarre to think back to the inches and inches of snow … but it wasn't too long ago that I was speeding around Yampa Valley on a snowmobile, so here's a little insight into my unforgettable tour.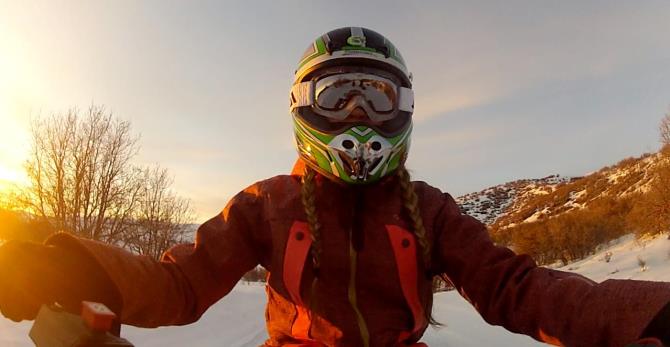 My experience took place in Hayden on a private ranch, with plenty of land to explore for the entirety of our sunset snowmobile tour – lucky I had a guide or I definitely would have got lost. Starting out in a beautiful wooden lodge where I met the staff, got layered up, and found a helmet that fitted, I was then given a brief introduction to the vehicles … I was dying to jump straight on.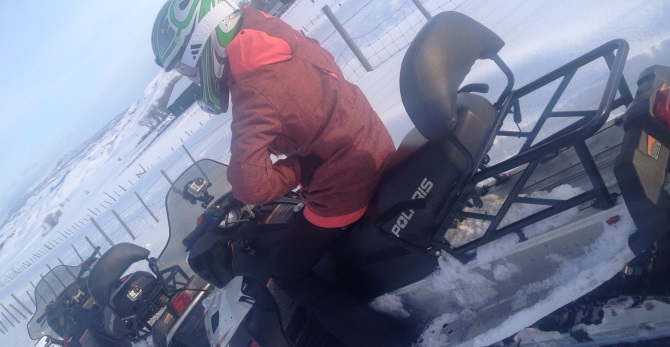 Having never been on a snowmobile before you can imagine my eagerness to get moving, but within minutes I found myself flying off the track and having to be dragged out of the snow bank… whoops! Apparently I wasn't quite leaning the snowmobile enough – lesson learnt, time to carry on! Snowmobiling into the beautiful sunset, trying not to be too distracted by the beautiful scenery, I'm suddenly very grateful for all the extra layers and bandanas I acquired in the lodge. It certainly got quite chilly, but fortunately the snowmobiles had heated handles and foot wells.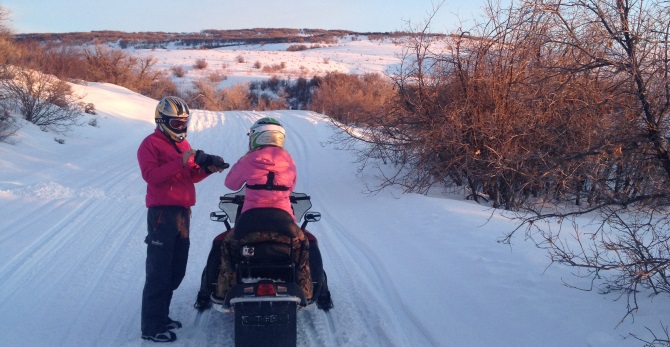 Around 30-45 minutes later we stopped for a quick photo opportunity and were given a chance to swap over drivers, which opened my eyes to what a snowmobile can really do, I was literally holding on for dear life! Zooming along the tracks, flying over bumps, leaning into turns … unbelievable! As soon as it was my turn to get back in the driving seat, I attempted to steer the snowmobile with the same ease and skill that my friend did … well, I think it's safe to say I need some more practice.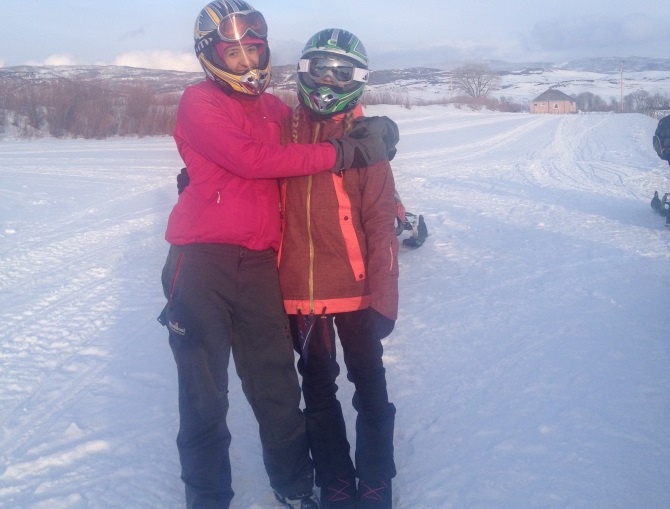 With a perfectly timed sunset watched from a high point along our route, we turned off the engines for a little while to soak up the atmosphere, taking plenty of photos and enjoying the views … all before getting ready to head back to our starting point for some hot food and cookies. The perfect end to the day, if you ask me!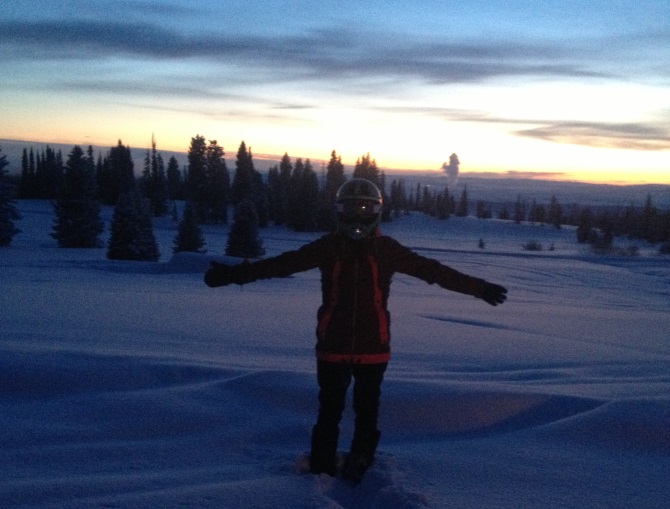 The fantastic two to three hour experience is excellent for both beginners and confident snowmobile riders. Not only did I get to witness a beautiful sunset, I drove around in the darkness with only the snowmobile lights to guide me back! Just make sure you're wrapped up warm with clear goggles …. I can pretty much guarantee you'll leave wanting to come back right away.