The Best Gift For Mom
Flowers, chocolates, a card… all a little cliché? A little impersonal? Easily forgotten? Well, why not treat your mom to a truly memorable experience, and better still, treat the rest of the family too! It's not every day your mom gets to see her family together, doing something exciting and special. With just under a month to go until Mother's Day, we bring you six highly rated days out that are great fun for the rest of the family too. Get everyone involved this year and make a real day out of it!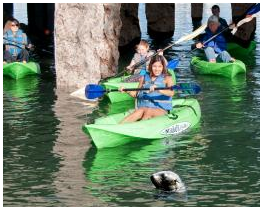 Kayaking Tour of Southern California
Price: $320
Price for: 4 participants
An experience made for four – perfect for a family adventure! Explore Southern California from a kayak, paddling your way down either Oxnard or Ventura. This two to three hour tour will bring out the adventurous side of you and your family as you're guided down the river by an expert. Along your journey you'll discover a huge selection of wildlife as you explore their natural habitat and what the coast has to offer. After this experience you'll really feel like you've bonded with your family, and perhaps even learnt a lot about the landscape around you!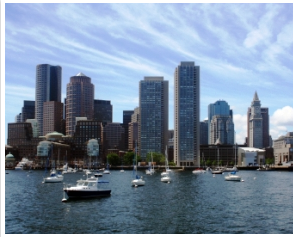 Boston Harbor Sightseeing Cruise
Price: $50
Price for two participants
Swap the kayak for a cruise with this ninety minute sightseeing experience! You and your family get to chose between three routes where you could discover anything from war tales to the Boston skyline! Whether your mom wants to go on a historic harbor cruise, Boston sunset cruise or a Charles River & Locks cruise, she will have a fabulous time. Your mom will get to discover all the hidden gems of Boston while learning about the culture and history along the way. If that's not enough, she will get to sit back and relax as the stunning Boston skyline sails past.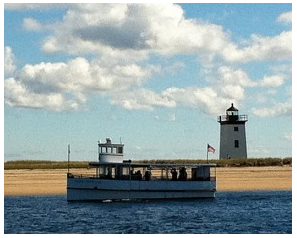 Cape Cod Bay Lighthouse Cruise
Price: $54
Price for two participants
This is a beautifully unique gift to really treat your mom this Mother's Day. Whether you're looking for the perfect ending to this special day or want to start the night off with a bang, this scenic cruise is a wonderful way to explore Provincetown from a different angle. Your mom will sink into a sense of relaxation and peace as she sails around on the Viking Princess for a ninety minute voyage visiting a few lighthouses before docking back in the harbor. To top it off, this experience is made for a beautiful sunset – there really couldn't be a more perfect way to spend the evening.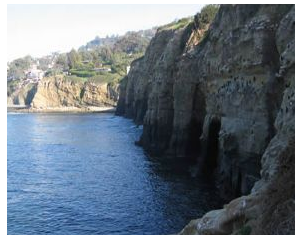 La Jolla Sea Caves Kayak Tour
Price: $55
Price for one participant
Experience the beautiful coasts of San Diego from the seat of a kayak! Brilliant for a mom who has never even sat in kayak, let alone gone exploring in one, it is equally as popular with those active moms with incredible kayaking skills! Get your mom paddling through the caves and exploring the huge variety of marine life. With the chance of seeing dolphins, sea lions and seals up close and personal in such natural environments, what's not to love about this guided tour around the stunning caves of La Jolla?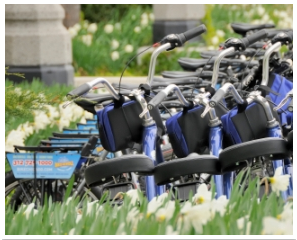 Bike Tour of Chicago
Price: $78
Price for two participants
From paddling to cycling, get the family out and about in Chicago town, and watch as your mom explores a city she thought she once knew inside-out. Your mom will have a choice between two exceptionally insightful tours – both lasting three hours in total (bike and helmet provided). Whether she chooses the Lakefront or Presidential bike tour, her knowledgeable guide will have her learning an incredible amount about Chicago. This brilliantly unique gift is a great way to get the family out and about together, AND discover something new about Chicago – well, they do say you learn something new every day!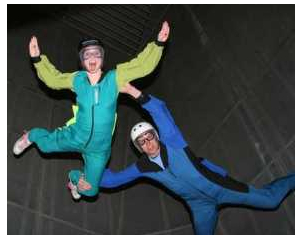 Indoor Skydiving in San Francisco
Price: $55
Price for one participant
Treat your mom to the feeling of free-falling with the comfort of knowing how close to the ground she really is. Jump into a flight chamber where your mom will experience airspeeds of up to 160mph to create that skydive feeling. In the thirty minute experience your mom will have completed the equivalent of around three skydives! Before jumping head-first into the wind tunnel, your mom will receive some helpful tips and information about the ideal flying position and all the important hand gestures, so she will definitely get the most out of her indoor skydive.
With so many wonderful options and unique gifts, your mom will feel spoilt no matter what you get her this Mother's Day, and if you do decide to get the rest of the family involved, there are plenty of exciting days out to please everyone. Happy Mother's Day!