Top Ten Gifts for Mother's Day
We all love to spoil our moms every once in a while so when it comes around to Mother's Day doesn't it feel extra special to go the extra mile and really make your mom feel like number one? This year, really show how much you care and wow her with an unforgettable experience. We have everything from hot air balloon flights to culinary courses – for the moms who really do love to cook. We've compiled our top ten favorite mom treats to really spoil her rotten come May 12th. We've also included a few you can do together – well, you'll need to ensure your mom is having a great time, right?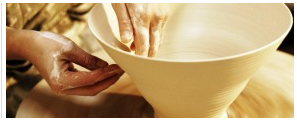 Pottery Lesson Los Angeles
Price: $45
Let your mom get creative this Mother's Day with an hour of pottery making. She can mould and sculpt a lump of clay into her own masterpiece to keep forever – a physical memento to remind her of an unforgettable day!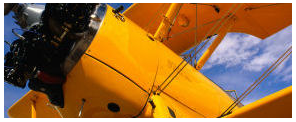 Biplane Flight Over Sonoma, San Francisco
Price: $175
Send your mom up, up, and away into the skies to experience a twenty minute biplane flight over the stunning scenes of Sonoma. Watch as the pilot next to her swoops and soars the beautifully vintage and classic plane, whilst she sits back and enjoys the view.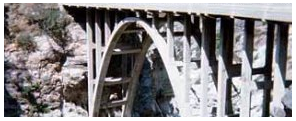 Bungee Jump Off A Bridge To Nowhere In California
Price: $79
For all those active moms that love thrills, adventure and keeping fit, here is the perfect experience to keep them busy this Mother's Day. Explore Azusa as she hikes the five mile, two hour trip to the 'Bridge To Nowhere', where she will complete her bungee jump! With just the canyon walls and deep drop in front of her, this really is an experience like no other.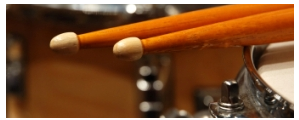 Private Music Lesson In Los Angeles
Price: $50
Often hear your mom singing in the shower, or tapping her fingers to the beat of your music? Why not send her to a private music lesson, where she can explore her hidden talent, whether it be singing, guitar, drums or piano. We'll have her confidently making music in no time!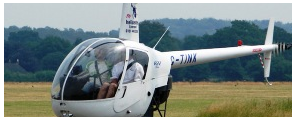 Learn To Fly A Helicopter In New Jersey
Price: $205
Another experience where your number one mom can take to the skies, but this time sat in the pilot seat! Learn to fly a helicopter, as she chops her way through the clouds for thirty minutes. She will really get to grips with the controls and helicopter terminology, leaving your mom with a basic understanding of chopper flying!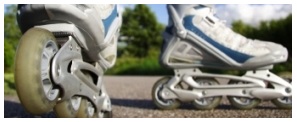 Rollerblading Lesson in Central Park, New York
Price: $65
Treat your mom to an inline rollerblading lesson, where she will explore Central Park in a new style – rolling! Whether she's new to the sport or you've seen her blading around before, this lesson will have her whizzing around with confidence in no time.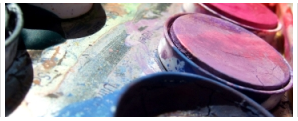 New York BYOB Painting Class
Price: $45
Another great way to treat your mom to an experience with a tangible memory – a painting that she can keep forever! Get artistic with this two hour workshop, which is suitable for any level of artist looking to create a beautiful masterpiece. In addition to getting messy with paint, your mom can take her own alcohol to enjoy during the class! What a brilliant way to enjoy a day in New York.
Plenty of incredible ideas to treat your mom come May 12th, but sometimes it's nice to do things together right? Well, we all love spending time with our mom's but what better way to do it than on a boat or a hot air balloon?! Exactly, so we have put together a few to do for two: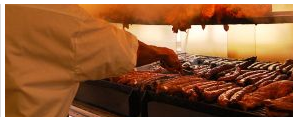 Food Tour For Two In Chicago
Price: $100
Explore and taste your way around Chicago on this three-hour tour. You and your mom get a choice of two tours; The Near North Tour or The Bucktown & Wicker Park Tour to chose between. Pizza, spices, chocolate, fudge, pastries, oils and teas – what more could you want to taste and enjoy?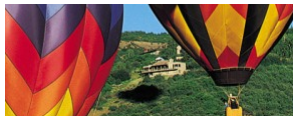 Philadelphia Hot Air Balloon Ride For Two
Price: $400
Drift up into the beautiful skies of Philadelphia as you relax into a gentle balloon flight, taking in the beautiful views. Your mom will never forget the surreal feeling of floating in the air in nothing other than a wicker basket, carried by a gigantic and brightly colored balloon. In between the brief blasts of fire, your mom will find herself in a peaceful, tranquil silence. Fabulous way to spend Mother's Day!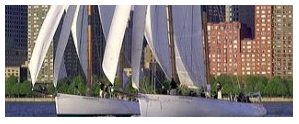 Schooner Sailing In New York For Two
Price: $100
Explore New York from a different angle – the Hudson River! As you gently depart from Chelsea Docks and sail down the river, you and your mom will find yourself drifting into a wonderful dream, with only the wind in your hair and the sails above your head.
With any one of our fabulous Experience Days gifts you'll guarantee an unforgettable and memorable day that your very favorite mom deserves.  Happy Mother's Day!