Top 10 Gifts For Dad: San Francisco
Looking for the perfect gift for your Dad this Father's Day? We've got you covered with the Top Ten Gifts for Dad in San Francisco! Experience Days can provide you with the perfect gift come June 16th, whether your dad is a gourmet man, a whizz with the power tools or loves to show off his creative side. Don't believe us? Check out our top ten gifts: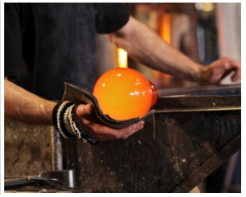 Glass Blowing Class in Oakland
Price: $250
Up first we have one for the creative dads; you know, the ones that step in to help out with those tricky arts and crafts class assignments. Ahh yes, this Father's Day, why not treat your dad to a three-hour art class where he'll learn the art of glass blowing! Your dad will even have three of his very own glass vessels to keep as a beautiful reminder of his day. This wonderfully unique gift is a brilliant idea for a dad that is looking to take up a new hobby, or maybe just wants to try something new.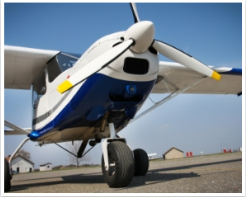 Discovery Flight Lesson in Monterey Bay
Price: $59
Step out the way creative dads, here's an experience made for the adventurous and daring fathers – a 20 minute flight where your dad will learn to fly the plane himself! Oh yes, an introduction to becoming a pilot. Can you see your dad soaring through the skies in his very own plane? Then this experience is the perfect gift for him this Father's Day! Let him discover the thrill of flying as he explores Monterey Bay from a whole new angle. The intense one-on-one 20 minute flying lesson can be upgraded to an hour for just $72… brilliant if you think your dad will want a little longer in the pilot's seat.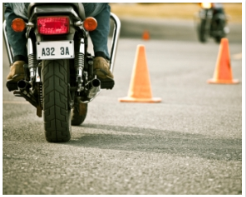 Motorcycle Riding Lesson in San Francisco
Price: $250
Another thrilling experience for the dads that just love to be in the driving seat – a three hour introduction to riding a motorcycle. Treat your dad to a brilliant one-on-one private session, where he'll start from the basics of the bike and work up to driving it in complete control. Your dad will learn all the fundamental skills needed to control the bike and more! Whether your dad once rode a bike a long time ago, or has always dreamt about jumping onto a motorbike, we guarantee he'll love this private tuition.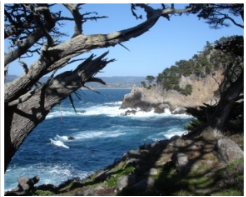 Monterey Movie Tour
Price: $110
Another fabulous experience based in Monterey Bay, this time a movie tour! Treat your dad to a guided sightseeing tour around the famous locations of California, where he'll get to see stunning views, well-known settings and have his movie trivia tested. We all know someone that knows everything and anything about any movie you throw their way, and if this sounds like your dad then this tour is a great way to put his movie knowledge to the test! The tour lasts for around three hours, so there is plenty of time for your dad to explore the famous sites of Monterey!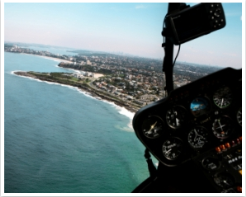 Helicopter Tour over Monterey Bay
Price: $225
When it comes to Father's Day we all want to treat our dad to the best gift possible, but what about going one further … and join him and enjoy the experience together! This helicopter tour over Monterey Bay is a great way to spend some quality time together whilst exploring the beautiful sights of the Californian coastline and Monterey Bay. Don't forget your camera whatever you do as the tour will have you and your dad chopping your way over lighthouses, harbors, lakes and many, many more beautiful sights! What a way to enjoy Father's Day!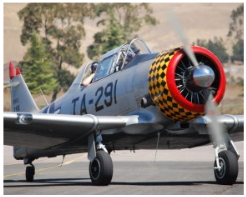 Warbird Flight over Sonoma
Price: $320
Prepare yourselves for the perfect Father's Day gift for an adventurous dad with a passion for anything with an engine – a 20 minute vintage aircraft flight over the stunning sights of Sonoma Valley. This isn't just any aircraft though, oh no, we're talking a restored 1943 WWII North American AT-6 "Texan" Warbird. If your dad has the guts to, he could even fly the aircraft himself, or enjoy the thrill of a few precision maneuvers conducted by the pilot himself. If your dad has more of a 'kick back and enjoy the ride' side, then he can just sit back, relax, and enjoy!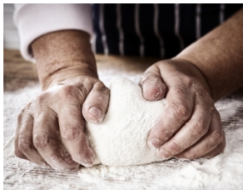 Bread Making in San Francisco
Price: $80
Time to mix things up a little … here are a few superb ideas for a dad who loves his gourmet! Treat him to a two-hour workshop, where he'll explore and refine his bread making skills, as well as picking up tips on temperature, time, hydration and expansion. Whether your dad is a dud with the dough or master-chef in the kitchen, he'll be baking bread to perfection. There are also a wonderful selection of classes to chose from: Starter Workshop, Dough Development Workshop and Bagel Making Workshop.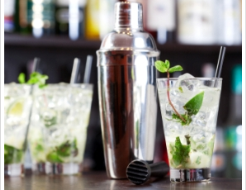 Mixology Cocktail Class in San Francisco
Price: $120
If your dad is more prone to pouring the drinks than rustling up the food, why not treat him to a cocktail course? During this workshop he will learn how to mix different alcohols and mixers to create a tasty beverage. The mixology class will turn him into the perfect bartender, teaching him all he needs to know to produce the perfect cocktail. In two hours your dad will cover the importance of a bar set up, the equipment and of course… how to make a tasty cocktail. Bottoms up!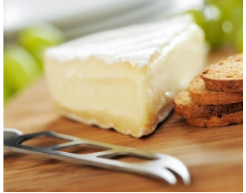 Mission District Culinary Tour
Price: $136
Here's another exceptional experience for a dad with a hearty appetite. This brilliant tour is made for all the foodies out there who love to explore the best eateries around and uncover great new places to eat. Throughout the duration of the three hour tour, your dad will discover and experience five different restaurants. Oh, did we mention, this culinary tour is for two people!? Not only can you treat your dad to a fantastic food tour but he can take a loved one too.. let's hope he takes you so you can both tuck into a beautiful selection of different fruits and cheese.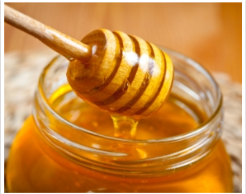 Honey Tasting Beekeeping Workshop
Price: $180
This unique gift experience has everything in one – learn about bees, honey and the hive, whilst tasting different wines and honey … PLUS your dad will even witness a demonstration of how honey is produced. On top of that, this gift certificate is for two people, so your dad can spend his special day with a loved one!  Your dad and his guest will leave the three-hour experience a bee-knowledge-king and will be able to pass on some fascinating honey facts. What makes this so good for Father's Day? Every time he goes to use the honey he'll be reminded of that fantastic gift you gave him!

There we have it, ten wonderfully unique gifts to surprise your dad with this Father's Day – what a way to make it a truly unforgettable day! Happy Father's Day.