'Jo on the Road' Goes in a Hot Air Balloon

Hello again from the UK! This week, my adventure had me going up, up, up in the air in a hot air balloon floating over Steamboat! What an incredible experience, especially as I had never seen one up close, let alone stepped inside a hot air balloon wicker basket. Once again, I bring you my personal experience so you know what to expect when you climb aboard for this fantastic balloon ride. For my journey I'm joined by a work colleague, Hannah, and we are pleasantly surprised to find we're not joining romantic couples – although don't let that stop you; we could both certainly imagine a wedding proposal happening 1,000 feet in the air upon this beautiful hot air balloon ride,over the stunning views of Steamboat.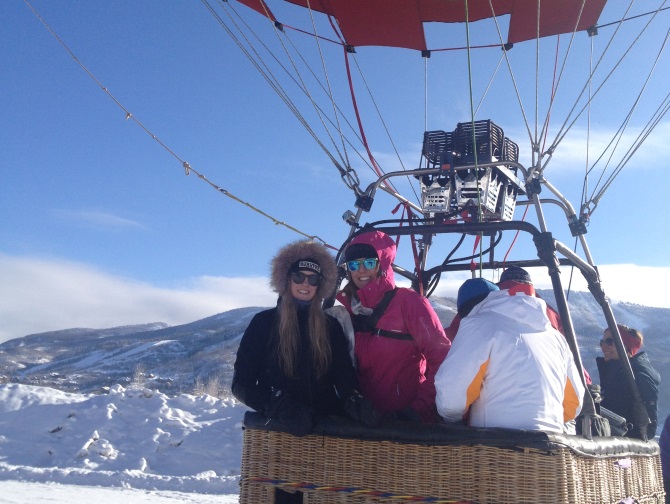 After arriving at the launch location we are introduced to our pilot and crew with such a warm welcome, we immediately feel right at ease. Watching as the hot air balloon is warmed up and inflated, we climb aboard, ready for our flight. Our pilot talks us through some safety instructions and explains that throughout the duration of the ride there will be occasional blasts of fire to keep the balloon afloat, which will be quite loud so he may not be able to hear us talking. All ready and raring to go … and just like that, we're in the air!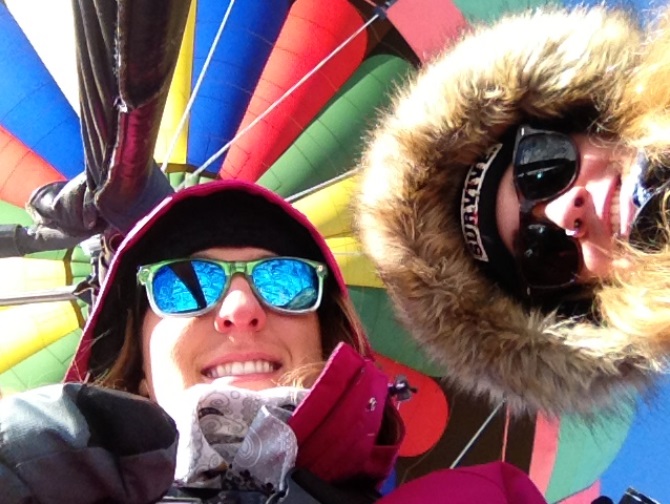 It's a truly surreal feeling, just floating up without a care in the world and only a balloon to keep us up there … unbelievable. I can see why the pilot loves his job so much! I'm in such a state of tranquillity I almost forget to take photos of all the stunning views and the tiny houses below us. It really is quite something. I can't recommend this experience enough and I honestly feel there are no words to describe the amazing sensation of a hot air balloon ride!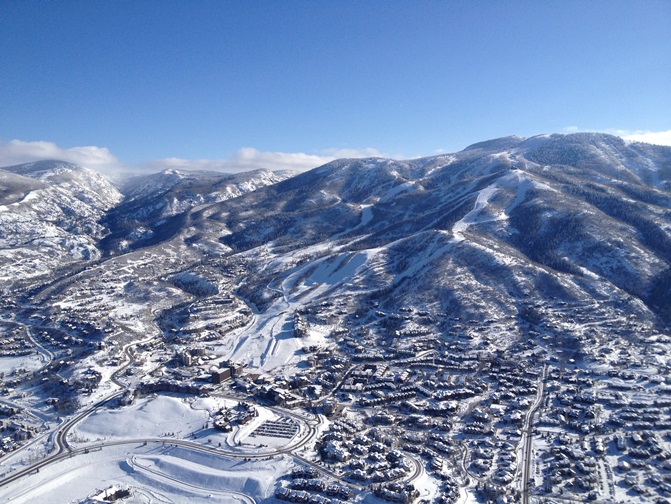 I find it unbelievable that we drift over Steamboat for a full hour – it seems to really fly past but before we know it we are preparing for landing. Turns out there's quite an art to landing a hot air balloon – you certainly don't land where you started off, mainly due to the winds. Fear not, we safely land in a quiet road and the landing crew are already there to help steady the balloon basket as it touches down on the ground. Remembering not to all jump out at the same time, we wait for their signal.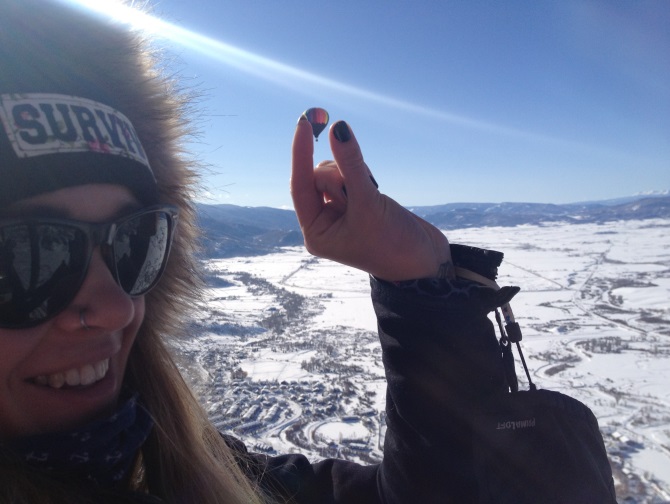 The second I saw another hot air balloon floating next to us I couldn't resist – I knew what I had to do (photo above)! After landing and driving back to the launch pad, we're offered drinks and snacks … and some champagne! There's a small tale to tell as to why we drank champagne, but you'll just have to try out the experience yourself to find out why!