Top 10 Gifts For Dad: Philadelphia
Last week we brought you the top ten gifts for dads in San Francisco. This week, it's time to check out what Philadelphia has to offer.  Whether you're looking to treat your dad to a flight lesson, driving day or food tour, Experience Days have got you covered. We provide the perfect gifts for all types of dads, whether they love to get creative, explore somewhere new or discover a hidden talent… so, here are our top ten Philly gifts this Father's Day: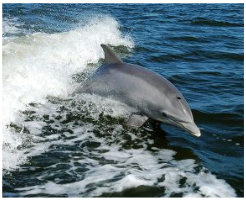 Dolphin Watching In New Jersey
Price: $68
When it comes to choosing our top ten and telling you guys why we love it so much, we think sometimes it's easier to let our customers do the talking…
"My wife and I had an excellent time on the dolphin watching trip. The captain did a great job of locating dolphins and explaining their daily routine. We saw approximately 60-70 dolphins. Coupled with the beautiful weather, it made for a most enjoyable venture."
Need we say more? Especially as this certificate is for two, brilliant way to treat your dad and a loved one!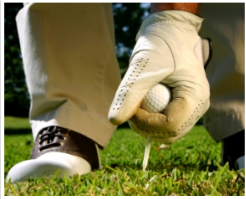 Golf Lesson in Philadelphia
Price: $90
Up next, an experience to make your dad feel extra special – treat him to a one-on-one golf lesson with a professional golfer in Limerick. Father's Day is all about him after all! The one hour private session will have him perfecting his swing and improving his skills with the aid of video analysis and helpful tips from a PGA pro. Whether your dad is a regular on the golf course or it's his first time picking up a golf club, this experience is brilliantly adapted to suit any dad's needs.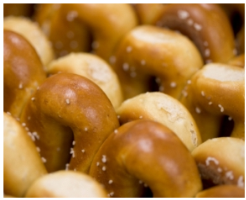 Manayunk Food Tasting Tour of Philly
Price: $90
Pastries, pretzels, pies, cheesesteaks… treat your dad to a wonderfully tasty food tour, where he'll explore the most delicious eateries in Manayunk. Even better still, the certificate is for two people! What better way to spend Father's Day than with a loved one, eating the best food around, and learning about the culture and history of Manayunk food? This hour and a half yummy food tour includes four to six stops at some of the most scrumptious restaurants around, including Angelo and Josephine's, Sweet Elizabeth's, Sorrentino's Deli and more.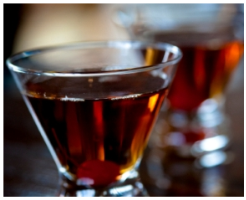 Philadelphia Prohibition Cocktail Tour
Price: $110
Send your dad back in time to the 1920s, where he'll enjoy some cocktails and learn about the history and architecture from that era. Your dad and his guest will be escorted around three cocktail-bar locations over the course of a two hour experience, tasting various cocktails with an extremely knowledgeable guide. This highly unique gift is brilliant for any occasion, whether you want to treat your dad to a special Father's Day outing on the weekend, or just know he'll enjoy learning about Philly's culture later in the year.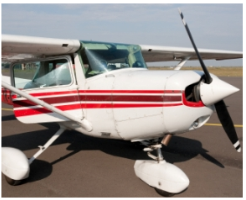 Philadelphia Discovery Flight Lesson
Price: $119
Turn your dad into a pilot this Father's Day! This 45 minute lesson is a superb taster into the world of flying, whether he just wants to have a go or maybe take it further in the future. Not only will your dad experience the thrill of flying, he'll be able to enjoy the stunning views over Southern New Jersey. The aerial adventure will have your dad soaring through the skies for a whole 30 minutes, and he really does get to fly the plane! An incredible experience for an incredible dad to leave him with the best memories this Father's Day.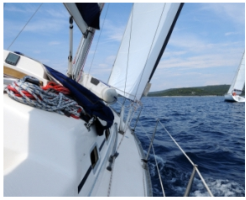 Barnegat Bay NJ Sailing
Price: $180
See your dad as more of a sailor than a pilot? Send him sailing around Barnegat Bay with a loved one this Father's Day. The three-hour sailing experience offers a chance to take control of  the yacht for part of the trip …. or your dad and his guest can sit back, relax and enjoy the adventure. If you're worried three hours just isn't long enough, you can always upgrade their adventure to four or eight hours – so you'll have plenty of sailing, drinking and eating time, as well as time to take in the beauty of the Bay in all it's all glory as the sun beams down and the water glistens!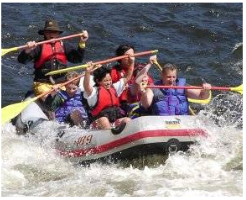 Whitewater Rafting for Two in Weatherly
Price: $201
Here's an experience made for the dads with that sense of adventure; you know, the ones who live for thrills and love being able to explore the outdoors. Ah yes, whitewater rafting down the Lehigh River! Your dad and his guest will be joined by six to eight other people on the boat – plenty of man-power to control the raft as it dips and splashes it way down the river. Lasting three to four hours, your dad will come home a rafting-king! Make sure he's prepared for fast waters and a rocky ride for this daring experience.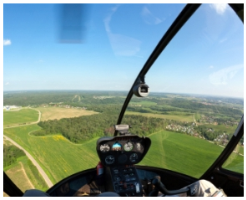 Philadelphia Introductory Helicopter Flight Lesson
Price: $205
A truly tremendous and unique gift to really 'wow' your dad with this Father's Day – a helicopter lesson! Your dad will chop his way over Williamstown, taking in the stunning scenes and learning all about the helicopter. This thirty minute aerial adventure is a great way to get a taste for flying a helicopter and understanding what the various controls do. If that isn't enough, your dad will be taught how to hover, turn, descend and several other fun flying techniques in the lesson, all instructed by a fully trained pilot.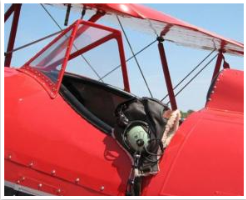 WACO Biplane Ride Over South Jersey
Price: $275
Another exceptional flying experience – a sightseeing tour for two in an authentic 1940s WACO UPF-7 biplane. The tour will fly your dad and his guest over wonderful South Jersey. This brilliantly unique trip back in time in a vintage aircraft will have your dad and his guest soaring over beaches, marine life, wetlands and other tremendous sights in New Jersey. With thirty minutes of air time, there's plenty of time to take photos and enjoy the stunning views.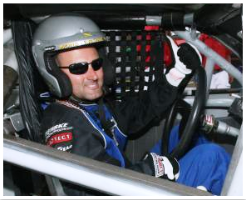 Monster Mile Dover Stockcar Driving
Price: $429
If this doesn't shout Father's Day, we don't know what does! Get your dad in the driving seat of a racecar, but not just any racecar, a genuine Sprint Cup Stockcar – a 358 cubic V-8 racecar with 600 hp.  Your dad will get to enjoy the car for ten whole laps around an excellent course, following an expert driver who will show you the way around. Hitting speeds of around 90mph or more (depending on your dad's driving skills) your dad will really get a taste for roaring around in a racecar!
There we have it, ten fabulous gift experiences to give your dad an unforgettable Father's Day when June 16th rolls around this year! Happy Father's Day.