Top Ten Gifts for Dad: Denver
Today's top ten gifts for Father's Day are for all the Denver dads; whether they're adventurous, creative or have a passion for motors, we can provide something to suit every dad's need. When June 16th rolls around we all want to give our dad the best gift possible but how do we better last year's gift? Experience Days are here to save the day…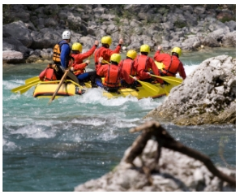 Whitewater Rafting on the Eagle River
Price: $120
Up first; throw your dad into a raft and send him down the whitewaters of the Eagle River. Better still, jump in with him! This certificate covers two people … well, we couldn't have your dad going alone on Father's Day now, could we?! This four hour experience will have your dad and his guest tackling rocky rapids, whilst enjoying the beautiful scenes of Colorado. This thrilling experience is ideal for any dad with a 'get up and go' attitude, one who just loves to be out and about and exploring. There's also the option to double your time in the raft… what a way to make a day of it!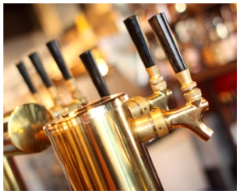 Microbrew Tour of Denver
Price: $58
Beer tasting tour. Need we say more?! Two hours of beer tasting, brewery exploring and trivia testing – a fantastically unique gift to amaze your dad with this Father's Day. If that wasn't enough to tickle your taste buds, your dad and his guest (yes, this tour is made for two) will leave with a Microbrew pint glass to keep… what a perfect little reminder of his brilliant brewery trip! Learn the real reason for Denver being called the 'Napa Valley of Beer' and have your dad impressing his friends with his new beer knowledge.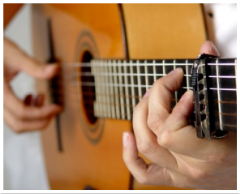 Private Boulder Guitar Lesson
Price: $60
Get your dad learning something new this Father's Day. Whether he's into blues, jazz, classical or rock, this experience can cover his musical needs … and provide the skills needed to pick up any form of guitar. Oh yes, in this private guitar lesson your dad has the chance to pick up any stringed guitar from a bass to a ukulele! The hour long session is great for both beginners and talented musicians looking to further their guitar skills. It's also a great way to learn a little more about the musical world your dad loves so much.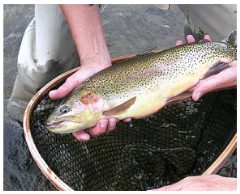 Colorado Fly Fishing Lesson
Price: $160
Swap the guitar for a fishing rod and treat your dad to a four hour beginner fly fishing session with a fishing pro. The lesson will teach your dad everything from the basics of casting through to reading the water. This experience is a great way to introduce your dad to the fishing world and how to take to the waters like a pro. With all the helpful tips and techniques he'll pick up, you had better brush up your fish-cooking skills! To really make your dad feel like a pro, he'll be suited and booted in Gore-Tex waders and lent a premium Sage rod and Ross reel for the experience.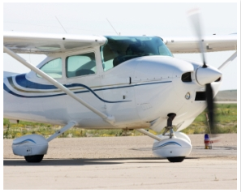 Vail Valley Discovery Flight Lesson
Price: $199
What says happy Father's Day better than an introductory flying lesson? Here your dad can actually take control of the plane and fly around over stunning views of Vail Valley, guided by a highly knowledgeable and professional pilot. In this private 45 minute session he will even get to land the plane! We guarantee the thrill of piloting a plane will stick with him forever. Whether you want to break him into the piloting world or just treat him to an unforgettable experience, this is the perfect gift.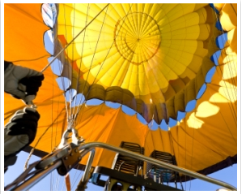 Denver Hot Air Balloon Flight
Price: $250
Another absolutely breathtaking experience – float over Colorado in a hot air balloon. This unbelievably surreal experience will have your dad feeling like he's floating on air as he looks down on the beautiful views of Denver. Make sure you pack him a camera for this incredible experience; with such spectacular views he'll want to cherish the moment forever. There really isn't anything like it … plus, he'll be met with a glass of champagne to toast with upon landing and arriving back at the launch pad!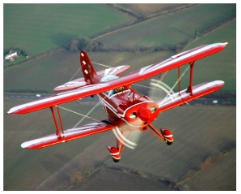 Aerobatic Biplane Flight over Denver
Price: $265
Another aerial adventure for the dads who love a good thrill. This time, send him to the skies in an aerobatic biplane! Your dad will be in the safe hands of a fully qualified pilot who will perform countless loops, spins, rolls and more … all your dad needs to do is sit back and enjoy the ride! The 45 minute biplane ride soars over beautiful views of Denver – let's hope your dad is brave enough to look down and take it all in … in between the twists and spins of course! What a way to spend Father's Day – in the air enjoying a private aerobatic biplane flight!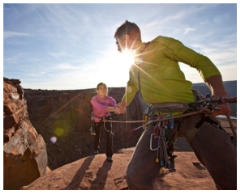 Colorado Springs Rock Climbing Tour
Price: $159
Now here's an experience ideal for an active dad with a passion for the outdoors, one who is keen to learn a new skill – a beginners lesson to rock climbing … and where better than in Colorado!? Surprise your dad with a four hour rock climbing lesson, where he will get to explore some of Colorado's most magnificent locations … and all whilst dangling from a rope! As he climbs higher and higher, improving his skills and learning more about the world of rock climbing, he'll soon be turning into a true rock climbing expert!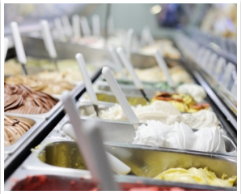 Denver Food Tasting Tour
Price: $98
Time to put our feet firmly back onto the ground and straight into a tour … and where better to land than right into a scrumptious food tasting tour!? This time, you really can treat your dad, and we're not just talking a couple of stops at some tasty eateries … we're talking four to six, in anything from a taco store to craft beer house. Along the route your dad will gain knowledge on the best places in town to grab a bite to eat and something to drink, as well as tasting his way from one yummy store to the next! Delicious…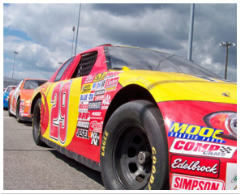 Stockcar Speedway Driving
Price: $399
Ever catch your dad speeding? Then this unique gift is the perfect Father's Day treat for him. Get him strapped into a stockcar and send him around a one mile track for a total of twelve laps … he will be in motor racing heaven! Starting off the day with a safety chat and getting to know the vehicles, he will then be allowed to drive the stock car for a test run. After becoming familiar with the track, it's time to put the pedal to the metal and crank up the speed for race time! This gift is perfect for any thrill seeking dad! Absolutely fantastic.
Denver dads, you lucky things! Ten tip-top experiences that will really go down a storm this June 16th – happy Father's Day!