Exceptional Experiences for Summer

Make the most of the wonderful weather with Experience Days this summer! Before the nights start to draw in and the leaves begin to turn, make sure you've got your fill of the great outdoors with some of our brilliant activities.

Below we've compiled a few of our favorite water-based activities to cool you down on a hot day, so whether you're after an exciting experience that will leave you breathless or would rather just sit back and enjoy the ride, we've got something for everyone here…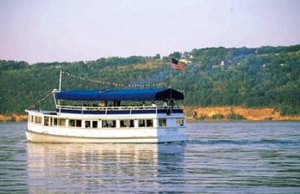 Why not spend a magical afternoon on the water as you enjoy this two-hour Sightseeing Lunch Cruise on Cayuga Lake for two people? This fabulous cruise is the best way to experience the extraordinary natural beauty of New York's stunning Finger Lakes; Cayuga Lake is the largest of all the Finger Lakes and after your cruise you certainly won't disagree that it's almost the most beautiful. You can enjoy the breath-taking views that this cruise provides, and with an afternoon meal featuring delights such as chicken caesar salad, shrimp salad, marinated Portobello mushroom wrap, pit smoked ham and Swiss cheese, this is the ultimate day out on the water!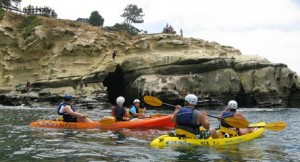 You can get close to nature with the sensational La Jolla Sea Caves Kayak Tour in San Diego, where you get the unique chance to explore the stunning sea cliffs and La Jolla Ecological Reserve. This incredible area is filled with an astonishing array of marine life including seals, sea lions and dolphins, and during this two-hour tour you will paddle to Sunny Jim's cave, Arch Cave, Clams' Cave and many other captivating sea caves, as well as paddling through a fascinating underwater kelp forest. This is a relaxing yet exhilarating experience that allows you to get close to one of California's most beautiful areas.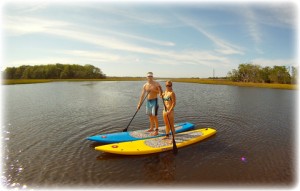 Or why not learn to Paddleboard with the Jacksonville Paddleboarding Lesson on Big Pottsberg Creek in Florida? Paddleboarding is the fastest growing sport in the country and this fantastic lesson will soon show you why.  Using just a single paddle and a long board to navigate the waters, you will soon be hooked on this hugely rewarding activity – which is a great workout as well as being extremely fun! You'll first get practising on a simulator during this lesson before hitting the creek waters to put what you've learnt into practise. A brilliant way to spend some time in the sun….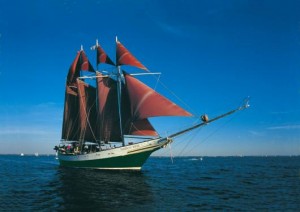 Enjoy a two-hour Schooner sailing trip for two with this awesome Sunset Sail on the American Rover Experience in Norfolk, Virginia. This is an exceptional opportunity to sit back and relax aboard the tall ship American Rover as you drift down the Elizabeth River with a special someone.This 135′, three-masted topsail schooner is truly a magnificent ship, and your exciting experience will begin as soon as you board. Departing from the Waterside Marketplace, your cruise will take you past some of historic Norfolk's most iconic sights including the Battleship Wisconsin, Portsmouth Naval Hospital, NOAA Headquarters, the Coast Guard Station, shipping container terminals, Norfolk Southern Coal Piers, Old Fort Norfolk and more!