Post World Cup Experiences to Beat Those Soccer Blues
The World Cup has now been and gone, and if you're feeling a soccer-ball-shaped void in your life, you're not alone. Though you'll have to wait four more years to experience the unique excitement of the World Cup again, you certainly won't have to wait as long to get your heart pumping and your adrenaline going!

Check out a few of our most exhilarating experiences below to get the excitement back into your life: perfect as unique experience gifts or just thrilling ways to spend a summer's day, nothing about these awesome experiences will disappoint… (unlike the World Cup…)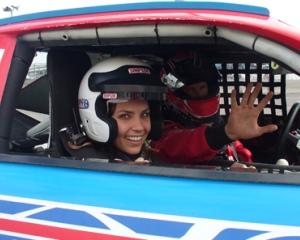 If you have a need for speed – or are looking for an exceptional gift for a friend who does –then look no further than Experience Days' sensational Stockcar Ride. With tracks all across the country, the thrill of riding in a Stockcar for three high-speed laps is is something everyone can enjoy. This is a unique chance to experience the mind-blowing capabilities of a 750hp Stockcar race car; with a professional driver at the wheel, you will be taken on the ride of your life as you reach eye-watering speeds of 165 MPH. An insane adrenaline buzz, and the perfect gift for every NASCAR fan!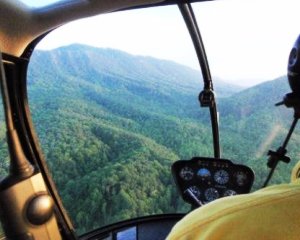 If you've got a head for heights, you can't beat the electrifying Smoky Mountains Helicopter Tour for Two in Tennessee, a once-in-a-lifetime chance to fly in a helicopter over the foothills of the stunning Smoky Mountains. You and your guest will enjoy a breath-taking panorama of the incredible scenery 1,500 feet below; prepare yourself for unbeatable views of Mount LeConte, the French Broad River, the Douglas Dam and Douglas Lake area. This is an extraordinary way to celebrate a special occasion, but also is just an unforgettable gift for anyone who likes to take in a good view… just don't forget your camera!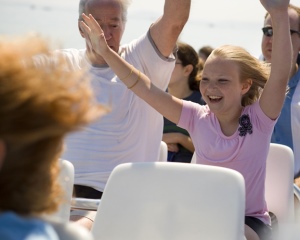 You can REALLY get your blood pumping with the awesome Codzilla High Speed Thrill Ride for Two in Boston Harbour. If you've never experienced the buzz of riding in a speedboat then you're in for a real treat; with two turbo-charged diesel engines generating 2,800 horsepower and reaching speeds of 40 MPH, this is the only way to blow those post-World Cup cobwebs away! You and your guest will tear across the water as the wind blows, the music blares and the waves splash around you, ensuring that this is a wet and wild adventure you will never forget! This is brilliant way to enjoy the warm weather with your friends, or an exciting gift for a thrill-seeker.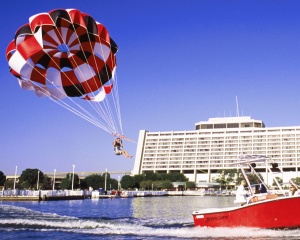 Or why not combine the extreme thrill of an aerial adventure with the fun of water ride with the sensational Parasailing Orlando Experience in Florida? Parasailing is one of the most exciting extreme sports around, and this incredible activity will show you precisely why, as well as provide you with bird's eye views of the Disney World Resort, Bay Lake and Seven Seas Lagoon. Pulled by a high-speed boat, you will soar through the sky enjoying an exceptional feeling of relaxation and exhilaration. This fantastic experience is the best way to gain a whole new perspective on Florida!