Go Nuts for Donuts!

In order to promote our social media channels, Experience Days is excited to announce one of our very first competitions with many exciting prizes to be won!
Over the next two months we will be launching fortnightly contests on our social media channels; Facebook and Twitter that allow our followers to be rewarded for their loyalty to Experience Days.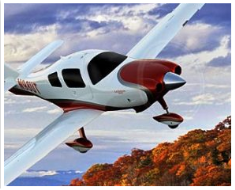 Experience Days offer nearly 2000 unique activity gifts that cater to everyone! Ever wanted to learn the guitar? Or fly an airplane? Experience Days aim to make these dreams a reality. Make that special occasion that extra bit special, by treating a loved one to a gourmet wine tasting class, luxurious Pamper Spa Day or an off-road adventure. Whether you're celebrating a Father's Day gift, a Wedding gift, Anniversary gift or even a corporate reward we are happy to assist you in finding the perfect gift from our huge selection only a short click away!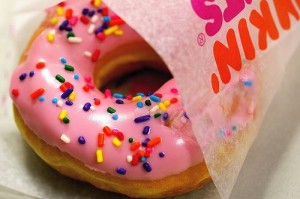 Our first contest in order to promote Experience Days and celebrate the arrival of our new US Marketing team is a free donut giveaway! In the form of a delicious $75 Dunkin' Donuts gift card. Since 1950 Dunkin' Donuts (as you might know!) have many tasty treats to tickle your taste buds and make the mornings a munchkin better!
Their fresh bakery donuts come in an assortment of sweet glazes including classics and personal favorites. But it doesn't stop there! If you left your sweet tooth at the Dentist, then there are still plenty of options for your savory snappers. Finally, wash all these scrumptious snacks down with a Hot or Cold Beverage. Enough to soothe and refuel you to continue the rest of your day and embark on your next experience!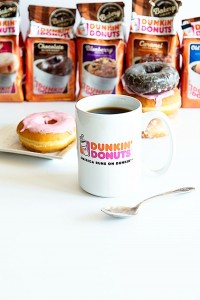 To be entered into our contest to win our $75 Dunkin' Donuts gift card, applicants must be following us and RT the competition tweet. Simply click here and follow the instructions to our Twitter contest!
Give.Receive.Experience.
Good Luck everyone! I'm off to go and buy myself a Frosted Kreme Maple Donut and Dunkaccino!