Extreme Experience Gifts for Graduates
At the start of this month we put together a list of fabulously unique experiences that make perfect graduation gifts this summer. From cooking classes to photography lessons, we've got it covered, but what if you want to surprise a graduating loved one with an experience gift that packs a bit more punch?
Growing up doesn't have to be boring with Experience Days, check out our range of amazing experience gifts that will have you feeling like a kid again…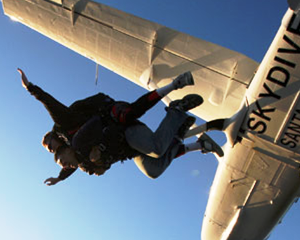 You can experience the most intense adrenaline-rush of your life with the Skydiving Santa Barbara Experience. Nothing can compare to the mind-blowing exhilaration of leaping 5,000 feet from a plane and freefalling to the earth, and this sensational skydive will provide you with an unbelievable 120mph 40 second freefall!
With an instructor strapped to you to do all the work, you can focus on enjoying the incredible buzz and admiring the exceptional views of the Pacific Ocean and Santa Barbara landscape that unfold beneath you.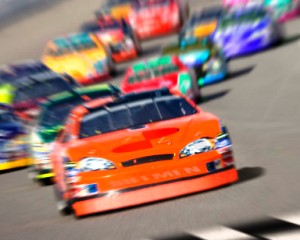 The Michigan International Speedway Stockcar Ride makes the perfect graduation gift for a loved one who likes to get down and dirty on the racetrack! This incredible driving experience is a unique chance to climb into a real Sprint Cup style stockcar to enjoy the ride of a lifetime.
With a professional driver in control you will be amazed at the full capabilities of these awesome cars as the vehicles are put to the ultimate test. Get ready for a SERIOUS adrenaline rush because you will reach eye-watering speeds of 150mph as you tear down the track!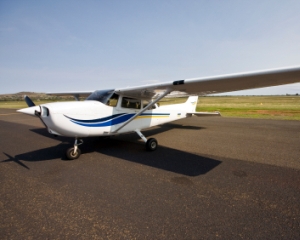 Or why not make those childhood dreams of flying a reality with the Introductory Flight Lesson in Tampa, where you will experience the unforgettable thrill of flying a light aircraft? Whether you're serious about learning to fly or have just always wanted to see what it's like, nothing about this aerial adventure will disappoint.
Climbing aboard an awesome Cessna 172, you will fly over stunning central Florida with an expert instructor by your side to give you guidance at all times. Prepare yourself for some breath-taking panoramic views as you soar at 3,000 feet!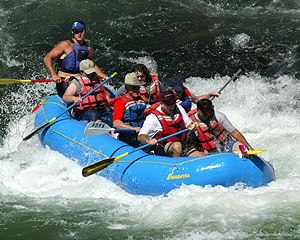 The Deschutes River Whitewater Rafting Experience is your chance to feel just like a kid again as you channel your inner explorer and see how you fare against the powerful rapids of Deschutes River, Oregon. With an expert guide leading the way you will tackle a series of Class III and IV rapids, including the infamous Box Car, in a white-water raft.
Get ready for an exhilarating and bumpy ride as you churn your way down this beautiful but mighty river; this experience is not for the faint-hearted! With spectacular views of the river and action-packed rapids to navigate, this is an experience you'll remember for years to come.
So there you have it, a comprehensive collection of extreme experience gifts that will hopefully make the transition from college life to the real world a little more exciting. For our whole range of experience gifts, you can visit the Occasions page on the site and have a browse through. To all the graduates out there, well done and good luck!