Expert Interview with Chicago Pizza Tours!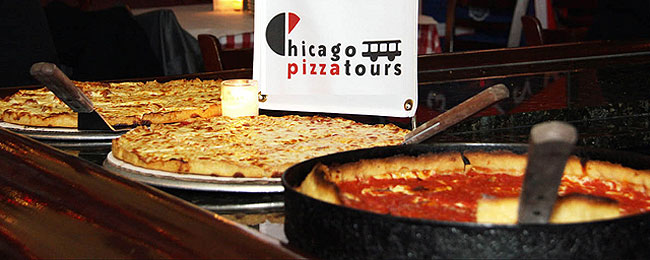 Here at Experience Days we love talking to our partners about the activities they offer and this one we were especially excited for! We recently had a chat with Chicago Pizza Tours about the incredibly delicious tours they offer around the Windy City! We got the 411 on the history of the company and their future ventures. Read on for our Expert Interview with them, but beware, it may make you hungry!
Hi there! Please could you tell us a bit about the history of the company and how these experiences began?
Chicago Pizza Tours began in January of 2010 as a niche experience to showcase Chicago's most defining food. Using the theme "See Chicago One Slice At A Time!" we designed our tours to focus on Chicago pizza and off the beaten path neighborhoods that visitors don't normally get an opportunity to see. It was that combination that we felt would deliver the best experience for our guests.
It's a great idea for food lovers everywhere! What encouraged your passion for Chicago Pizza Tours?
Growing up, our founder Jonathan Porter was always passionate about pizza. He and his friends from childhood always tried new pizza places and compared them to their favorites.  After starting Chicago Pizza Tours, he knew that not only could he run a successful business, but he could also help the success of other small businesses, the pizzerias that he worked with. Great partnerships help drive the passion on both the customer side, and the vendor side.

What would you say is the best thing about the tours you offer?
The range of pizza styles, and the neighborhoods that we visit. Many people visit Chicago and eat at the big name pizzeria around the corner from their hotel. For locals, we don't rush downtown to eat pizza at the big names, we stick to the smaller Ma & Pa shops in the neighborhoods, and our tour delivers that experience.
You offer the authentic Chicago touch then! What makes your experiences different to others?
Most of our tours are bus driven, and allow us to visit neighborhoods all over Chicago. We always get a chance to go into the restaurant and have a sit down service. It allows the guest to feel like a guest as opposed to standing on the sidewalk trying to stay out of people's way.
Are your experiences suitable for everyone?
The Original Chicago Pizza Tour is suitable for everyone. On a typical tour, we'll have some locals, visitors from across the country, and international visitors.  We could have grandparents in their 70s ranging to children and everyone in between. You never know the variety of guests you're going to entertain, but the one thing they all have in common is that they are really passionate about pizza. We run a night activity called Pizza & Cocktails and that is a 21+ tour that is more of a pizza party.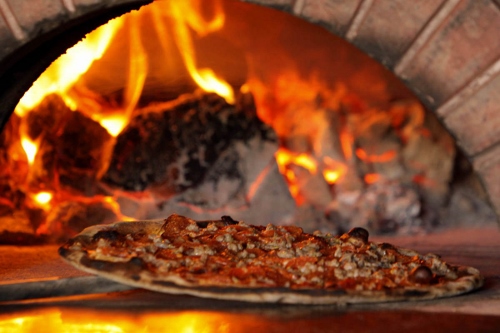 Pizza and Cocktails sounds like an ideal experience! What's your personal favorite thing about the experience?
My personal favorite thing about the tour is that pizza is a food that brings people together.  Pizza is meant to be shared, no other food has that characteristic quite like pizza. It is just a natural fit for making friends and having a happy experience when you travel.
Have you got any new exciting news to share with us?
We are always expanding the restaurants we visit and the routes we take. It has been more than 5 years since our Original Tour debuted, and the tours are constantly evolving. Look for added vehicles, and new tours in the future.
Lastly, is there anything else you'd like to add?
We hope to see you on your Chicago visit!