Gifts for Atlantans…What to Keep in Mind

How do you buy the perfect gift for the Atlantan in your life? Well, of course a lot depends on the person, and far be it from us to pigeon-hole your loved ones based on their city and/or state of residence. But, well, stereotypes are often stereotypes for a reason, and there are some things that we have it on good authority are true for lots of Atlantans.
So we've compiled a guide for buying gifts for the Atlantans in your life. A few little common traits to keep in mind while you're perusing the stores or trawling the internet, that might just help you buy the perfect gift for the Atlantan you love!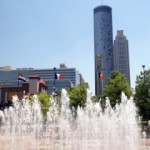 Atlantans like trees and nature. Almost 40% of the city is covered in trees. They might not want 40% of their home to be covered in plant life, but a beautiful house plant might be appreciated. If that's not their thing, think about a day or weekend out of the city where there is 100% tree coverage.
Something Chipper Jones or Braves related could be a good guess if you're really stuck. Sure he's retired now, but Chipper is an Atlanta hero, so if you have even an inkling that they love sports in general and baseball in particular, aything from a signed baseball to a stadium tour will go down well.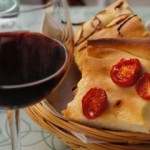 Beware Coca Cola related gifts, including factory tours and memorabilia. Look, everyone loves coke and the world is grateful to Atlanta for its contribution to the world of soda, but if someone lives in Atlanta and has grown up there, a Coca Cola related gift is a bit like buying an 'I heart NY' tee-shirt for a New Yorker.
Southern hospitality is a thing. It's a lovely thing. Use it in your gift. Whether that's means buying something that helps your Atlantan loved one channel their southern hospitality, or you using your own to throw them the most amazing party of their lives, there is no harm in embracing the nicest and truest of all the stereotypes about people from Atlanta. Y'all are lovely.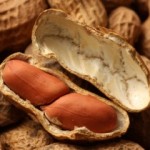 Loads of people in Atlanta are not actually from Atlanta. This means that not all steroetypes will apply to them, but it also means that you might get away with some of the most cliché stuff – trip to the coca cola factory and a hamper full of peach jam and flavoured peanuts, anyone? Foodies.
Finally, remember that a person from Atlanta is a person first and foremost, so while our tips for Atlanta gift buying are fun and can help inspire a decision, nothing beats finding out what the individual in question actually likes – and then buying them something thoughtful that will make them truly happy… Happy shopping!