Gifts For Denverites

If you're looking for a little inspiration to help you find the perfect gift for the Denverites in your life, look no further. Here at ExperienceDays.com, we've helpfully taken some of the best-known stereotypes that people have about Denver and its inhabitants, and used them to compile a Denver gift guide that might just give you the help you need in picking the greatest gift possible for your Coloradan comrades! Obviously, you should always, always buy people gifts based on what you know of them – but there are definitely some things that are true for a lot of Denverites, so read on to find out our top Denver gift buying tips!
Make sure y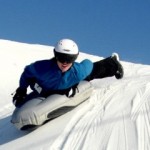 ou shouldn't actually be checking out our gift guides for other cities. A LOT of people in Denver are not from Denver at all, but have migrated – lots of Californians and Minnesotans who were drawn to the mountains and snow.
Or, rather, the chance to speed down said mountains, on said snow, using a snowboard or skis. They might like a Denver-y gift anyway, or they might like a little gift package that reminds them of their hometown. Do a little homework to make sure!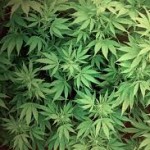 Marijuana was legalised in Denver in November 2012. We're not sure how nice a gift it is, but if you know someone who partakes, they'll possibly appreciate a years supply of potato chips. Maybe pizza? Probably both…
If you're buying clothing for a Denverite, crisp shirts, strappy dresses and sparkly heels are not likely to be the best choice. Instead, get them something made by North Face. Or anything that promises to enhance their performance, send out GPS signals, wick moisture, or insulate them even at -30?.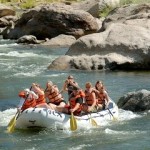 If you're wealthy beyond your wildest dreams, you could give them a Subaru. Lots of people from Denver seem to really love their Subarus. If you are that wealthy, please make friends with us and get us a Subaru too. If you're not that wealthy, how about an aerial topper so that they can find their Subaru in amongst all the others in the parking lot?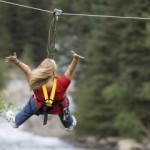 Denver has four Major League professional sports teams. There's a fair chance that the Denverite you are buying a gift for is into at least one of them, so try to find out which one and get them something they'll love – whether that's tickets to a game, season tickets, a baseball signed by Todd Helton himself, or even just a jersey or cap with their team emblazoned on it.
There are many, many outdoorsy types living in Denver. And who can blame 'em? Look what they have to work with. Whether its hurtling down snow, hiking and climbing, white water rafting, or any number of awesome activities, you can help them do the thing they love by getting them something they need or want for their hobby. New ski goggles, some flash new hiking gear…
Happy giving!