Happy New Year
A new year, a new start, a new you. Everyone loves a good New Year's resolution, but this year why not go one step further than just signing up for gym membership you'll only use once? Make 2013 a year to remember and learn a new skill, or experience something you've never even heard of… this is where we come in! We love to provide fresh, new experiences and introduce you guys to something you wouldn't ever have dreamed of trying before. To kick-start our first blog of 2013 we bring you a bunch of brilliant experiences to get you back in the classroom – or perhaps behind the wheel of a race car!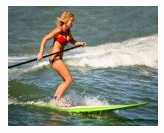 Paddle Boarding
Ah yes, a brilliant new water sport inspired by surfers fed up with the occasional lack of waves throughout the season! If you haven't jumped on the paddleboarding trend just yet, there's still time and we can offer plenty of fantastic variations, from a brilliantly simple introduction to SUP (Stand Up Paddleboarding) in New York to a Yoga class where you practice your downward dog aboard a paddleboard. After an introductory lesson we guarantee that you'll be hooked, so whether you're looking for a new hobby or just want to try something new, this experience is perfect for just about anyone.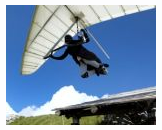 Hang Gliding
If you'd rather see the water from a different perspective, why not go up, up, up in the air?! Experience Hang gliding over the New York skyline or soar through the sky with a friend over the beautiful Texas landscape; this really is a once-in-a-lifetime experience that will stay with you forever. With the chance to glide over beautiful locations  such as the Hudson Valley or maybe even over the stunning Phoenix, wherever you decide to strap on your kite you'll be dying to get back up in the sky and soaring again as soon as you land!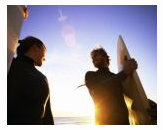 Surfing
Fancy yourself to be a bit of a beach bum or just dreaming of surfing some epic waves? Well, we provide brilliant introductory sessions and lessons with professional surfers, and with prices ranging from as little as $72, this experience is brillliantly affordable. You can even learning to surf with a loved one. You can have your pick of beautiful locations and learn to surf the waves of San Diego, or perhaps you'd rather master this awesome sport in LA at your favourite beach. Experience Days can also provide longer lessons – up to three hours catching the waves of Bodega Bay!
Learning a new skill can be exhausting, so if you know someone that would rather be sat in a classroom or in a driving seat, Experience Days also offer a magnificent selection of other learning experiences: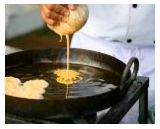 Learn to Cook
After all that turkey and cranberry sauce over the festive season, food may be the last thing you're thinking of … then again, learning to cook the right food is a great start to getting fit and healthy, meaning you can successfully avoid the gym a little longer! Whether you want to learn about the Flavors of New York, how to get healthy in Texas or maybe even try an Indian cooking class in Dallas, Experience Days will have you whipping up all sorts of delicious food all over the USA. Even if you're not a fan of being in the kitchen you may just find a new love for cooking … and eating what you make is just another bonus!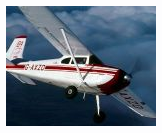 Learn to Fly
Another one for anyone with a dream to fly through the clouds, but this time in a plane or helicopter rather than attached to a kite! Experience Days offer an incredible variety of flying lessons in multiple locations that allow you to soar over stunning scenery and idyllic landscapes. Areas such as Boston offer both aircraft lessons and helicopter lessons, so whether you're interested in that famous take-off and landing onto a helipad or would rather soar peacefully through the skies, Experience Days have exactly what you're looking for.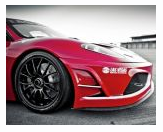 Learn to Race a Car
Driving days… where to start!? If you dream of racing around a circuit in a Lamborghini, or fantasize about taking a buggy or Jeep off the beaten track for an exciting off-road adventure, then we have just the ticket for you here at Experience Days.  Realize your dreams by getting in that driving seat and learning how to race a car and tackle any tricky turns or terrains – whether it's dirt, tarmac or even sand  (Dune buggy in the Las Vegas desert) you'll be amazed at how far you can come.
With so many brilliant and exciting ways to bring in the new year, you guys really are spoilt for choice. Happy New Year!