New Year, Fresh Start?
New Year, New You

Now that 2015 is here most of us are full of good intentions for the year. Being more active and eating healthily are high up on most people's resolution list – but as we all know, maintaining these resolutions is much easier said than done.
Why not treat yourself to one of Experience Days' many health-boosting experiences which are hugely enjoyable as well as extremely beneficial? Alternatively you can surprise a loved one with a unique experience gift that will help them stay on track this year. Have a look at a few of our favorites…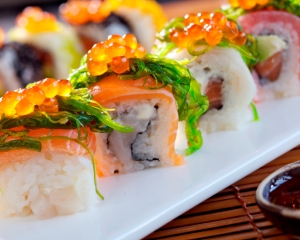 We all know just how good for you sushi is so why not learn to make it yourself with this fun Learn How to Make Sushi Lesson for two people in Orlando? At one of the city's best sushi restaurants, this is your chance to pick up all the culinary skills needed to make great-looking, great-tasting sushi. Taught by an expert sushi chef you'll be surprised at how quickly you get the hang of it, and you will soon know all the basics, including how to roll and cut sushi and how to make perfect sushi rice. Whatever your level in the kitchen, this is an experience anyone can enjoy and because it's for two people you can share the activity with a friend. At the end of the lesson you'll sit down to eat your delicious creations and will take home a sushi making kit too, so staying healthy won't be a problem!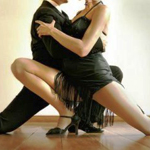 Or for something a bit more active, what about the Seattle Dance Lessons in Washington? This experience includes two half hour one-to-one lessons, one 40-minute group lesson AND an invitation to a supervised dance practice session. Taught by a professional dance instructor, these lessons can be tailored to your precise requirements; so whether you've always wanted to be lighter on your feet or just want to learn a specific dance for a special occasion, you'll certainly achieve your goals with this experience. One of the most rewarding things about dancing is that you're working out and getting some cardio in without even realizing it – and that's the best way to exercise! Improve your fitness levels and your dancing, all while having a great time.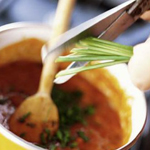 If you're more of a foodie and are serious about getting healthy and eating right, you can't beat this Atlanta Private Healthy Cooking Class for two. Expert Chef Megan McCarthy will teach you and your guest how to cook a range of delicious and healthy meals from the comfort of your own home. Looking at how to incorporate more superfoods into your diet, the menu for the lesson will include an appetizer, salad, whole grain, protein entree, and dessert. Throughout the lesson you will discuss easy and different ways to make quick and healthy food, and your eyes will be opened to the wonderful range of healthy foods available. Perfect for a fun evening with your partner or friends, this lesson will improve your culinary skills as well as teaching you all about healthy eating – and this is information you will use for the rest of your life.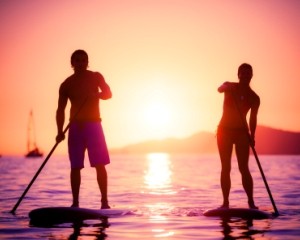 If you like to hit the water then this Fort Lauderdale Paddleboarding is ideal. A great way to enjoy the outdoors as well as get some exercise, Paddleboarding is the fastest growing sport in the USA and for good reason! Not only is it a good workout for your body but it also helps improve your balance, core strength and ability. The psychological benefits are considerable too, as drifting gently along the surface of the water while admiring the spectacular natural scenery around you will give you a unique sense of peace. Taught by experienced and friendly instructors, you'll soon be standing up on your long board and paddling through the waves like a true Paddleboarding pro.