How to cool off in the heat this summer!

We're in for a scorching hot summer here in Colorado, so we can imagine the one thing on most people's minds is the beach? Not us though! Here at Experience Days were all about adventure, and have been discussing our favorite water sport activities! So if you're like us and fancy maybe doing something a little bit different this summer you're in luck, as we have composed a list of our top 4 water activates!
Do you fancy yourself as a pro surfer this summer? Can you image catching that one wave that's been building in the distance, as everyone watches on in awe as you smoothly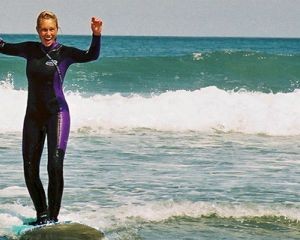 glide over the top with such precision and skill, making you the coolest person on the beach! Well why not make those dreams a reality by signing up to one of our many surf lessons! We offer a variety of surf lessons all across America for both beginners and those of a more advanced level.
So if you're looking for a way to get your dose off adrenaline, then the exhilaration experienced from riding a wave will be right up your street!  Or if you just want to find a way to impress your friends and family, then learning to surf is definitely one way to do it as everyone wants to portray that cool surfer vibe!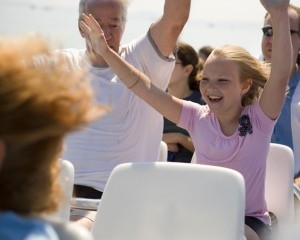 If you're in Boston this summer you'll undoubtedly be heading towards the harbor. With the beautiful views over the gorgeous harbor islands and the many beaches, it is a truly great place to visit. If you're a bit of a thrill seeker, and fancy cooling down and escaping the city heat, a high powered powerboat ride may be right up your street! As you cruise the harbor at speeds of 40mph, expect to get soaked as you experience the power of Codzilla, the 2,800 horse powered super boat.
Add in music and entertainment and you have a great summertime thrill seekers experience. This is a great day out for families, couples or locals looking to enjoy the city in the summer.
Check out our Youtube review of it here:
Perhaps a more peaceful water experience is something you'd prefer? If you're on vacation in Hilton head this summer why not try a relaxing kayaking excursion and experience the majestic May River.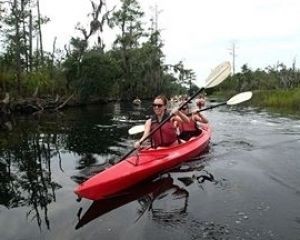 Kayaking is the perfect way to explore the low country, soaking up the scenery as you paddle along the still river bed with water reeds surrounding you, you'll feel like an explorer discovering unchartered land! Your friendly instructor will ensure you know the basics and will cater to any skill level, so even if you've never stepped into a kayak before you'll come out of this experience knowing the basics of kayak control. This is a gorgeous summer experience not to be missed if you're in the area, but if you're not in South Carolina this summer, check out all our Kayaking experiences here.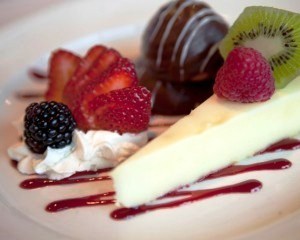 If you still want to be down by the water but don't fancy getting wet or exhausting your body, then why not try out one of our many cruises and you can have the best of both worlds! We offer over 76 lunch and dinner cruises, all offering a different experience! You could go on them all if you were backpacking across America! (I Know I would!)
So how does this sound; step on board one of our luxury cruise ships, where you will be able to soak up the summer sun, relax and enjoy the picturesque  views, all whilst enjoying some delicious food  freshly prepared on board, if that's not appealing I don't know what is!
Hopefully you've now got some ideas to try out for the summer months; we've already started to fill up our calendar!
If you like what you've seen here then don't forgot to check out all the other experiences we offer on experiencedays.com the summer won't last forever so make sure you make the most of it! (Don't worry though were be here all year!)