National Aviation Day

 We are celebrating National Aviation Day here at the Experience Days office!
Next week, on August 19th, marks Orville Wright's 144th birthday. Orville was one of the founders of aviation and together with his brother, achieved the once thought impossible; they invented and conducted the first powered flight in 1903. Here at Experience Days we can only imagine how the brothers must have felt to be the first people to experience flight in a powered airplane!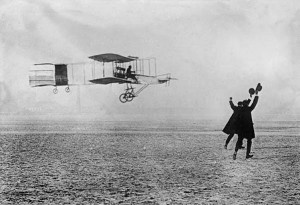 The 19th August is now recognised as National Aviation Day in order to honour the brilliance and importance of Orville Wright.
Once this incredible feat had been achieved, mankind's fascination with experiencing flight has never ceased. From travel to shipping, pleasure to rescue, the power of flight has helped us achieve an enormous amount and it's all thanks to the Wright brother's belief that the impossible might just be possible. As Orville once said:
"If we all worked on the assumption that what is accepted as true is really true, there would be little hope of advance."

Pretty inspiring stuff!
All this talk of flying has got us desperate to celebrate National Aviation Day in style, by spreading our wings and experiencing the gift of flight ourselves. While this is probably just a dream for us, (after all we have important work to do here in Experience Days HQ) all you flying fanatics may just be in luck…. We've put together our top airborne experiences for you to enjoy this National Aviation Day: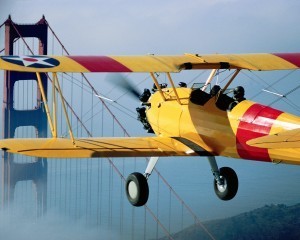 Biplane flights are probably the closest you can get to experiencing the Wright Brothers first flight. Step back in time and feel the wind rushing by as you fly open air in a vintage biplane. This flying experience allows you to really feel the incredible freedom of the skies, the original, old-fashioned way. The Explorer Flight in Sonoma offers picture perfect views of the breath-taking scenery of Napa's wine country. You will even have a choice of flying over to the coast or witnessing spectacular views of San-Francisco including the Golden Gate Bridge.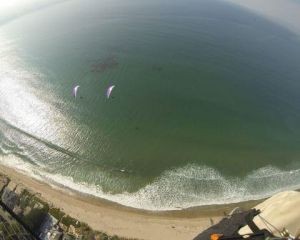 How about a different type of flight? Paragliding on Santa Barbara beach has got to be one of the top aviation experiences out there. The beach stretches out before you as you take to the skies in the wonderfully silent and peaceful paragliding experience. You'll never forget the feeling. The Santa Barbara beach paragliding spot is actually ranked as one of the top places to try out paragliding in the USA! Not one to be missed if you are in the Santa Barbara area this Aviation Day!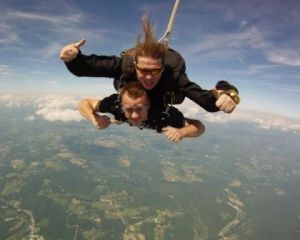 For a really extreme flying experience, there is always Skydiving! More of a fall than a flight, it is the ultimate Aviation Day experience. Our top pick has got to be skydiving over the beautiful Poconos. Experience the exhilarating flight to 13,000 feet and then the main event: a 120mph, 30-40 second free fall. After your parachute deploys, you can enjoy the spectacular views of the mountains as you glide back to earth safely. This  Poconos Skydiving experience will stay with you forever and is something every adrenaline junkie should experience at least once.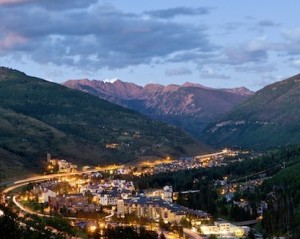 What better excuse than National Aviation Day to take that flying lesson you've always wanted? Learning the skills to fly a plane is an incredible accomplishment and gives an enormous sense of achievement. If it is something that appeals to you, try our Vail Valley Discovery Flight Lesson. After a 45 minute introduction on ground, you will then take to the skies and experience what it is like to fly!
Take a look at our video review of this incredible experience gift here:
Flying is something we believe everyone should experience at some point in their lives, it really is one for the bucket list. What better time to take to the skies than National Aviation Day, Orville Wrights birthday. We think he would be over the moon to see how far humankind has come from that first 20 second flight over a wind-swept beach in South Carolina…
You can check out our full range of the featured Flying Experiences here: