Latest Additions to Xperiencedays
With over 1000 products dotted across the 48 contiguous states, we have an absolutely huge selection of unique and exciting experiences, from driving a steam train in Connecticut to gondola cruises in San Diego, you name it, and we have it. Despite having one of the largest selections available on the internet, our product team is constantly searching out the latest and greatest offerings they can find. This month they have really outdone themselves having added a fantastic selection with some being locate right here in our new home, Steamboat Colorado!
One of the products our team were most excited to get on board was the Jet Pack experience in Fort Lauderdale, Florida! It's like nothing we have seen before…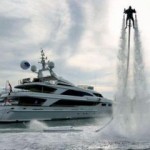 Ft Lauderdale Jetpack Flight Experience
Price: $60
This really is a truly unique experience! Become a rocket man as you use the power of a 250 horsepower water jet pack to reach up to 30ft in the air! The team will teach you how to control this awesome machine before you strap yourself in and start practicing with 30 minutes of flight time! This ultra-modern gadget is without doubt the coolest way to travel on or above the water and this awesome experience will teach you how to fly it! Once you have mastered the basics you will be able to try other moves like 360's and figure of eights, all up to 30ft up from the water!
Experience Includes: Learn to fly a jet pack, 30 minute flight time on and over water, a truly unique experience
Where It's Located: Fort Lauderdale, Florida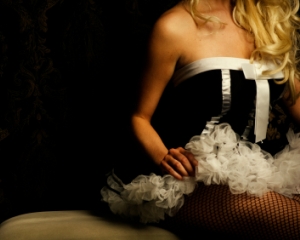 Private Exotic Dance Lessons San Antonio
Price: $60
This one hour Exotic dance lesson will introduce you to the sexy and sassy form of dance most would shy away from. After a quick warm up, the instructor will teach you some of the basic moves that form the foundation of nearly all routines. Once you have started making fluid and sexy moves with your body, you can start to put together your own steps into and form a routine. Whether it's learning the art of seduction or just a new hobby, these classes in San Antonio is a great way to start!
Experience Includes: One hour Exotic dance lesson, 1 on 1 with the instructor, learn the art of seduction
Where It's Located: San Antonio, Texas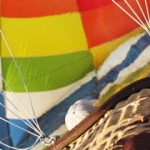 Yadkin valley Hot Air Balloon Ride
Price: $225
Hot air ballooning in North Carolina doesn't get much better than this! You will get to help out with every part of flying the balloon right from the start as you help unpack and inflate the balloon before climbing into the basket to begin the 60 minute flight. As you silently float through the air, you will be able to enjoy the breath-taking views of the picturesque scenery below. You will finish by toasting your flight with a glass of Champagne with the other participants once you have safely landed back on solid ground!
Experience Includes: 60 minute hot air balloon flight, fly over the beautiful North Carolina country, finish with a glass of Champagne
Where It's Located: East Bend, North Carolina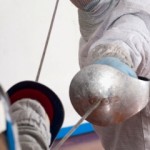 Los Angeles Fencing Lessons
Price: $95
Fencing is one of the world's oldest pastimes and has been called the sport of kings! These great introductory lessons will start from the basics in the first session and work up to some more advanced skills in the later sessions. With emphasis on footwork and hand positions, you will quickly progress thanks to the expert coaching from the USFCA professional instructor. This 4 session course makes for a fantastic experience for anyone looking to get a head start with a new hobby, for yourself or as a present for a loved one!
Experience Includes: Four x 60 minute fencing lessons, expert USFCA instructor, learn the basics of the sport of King's
Where It's Located: Burbank and Granada Hills, California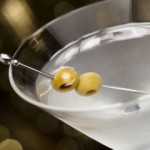 Mad Men Cocktails Tout of Manhattan
Price: $150
This cocktail tour of Manhattan will take you back to the golden age of advertising while visiting some of the area's most famous watering holes. After donning your best period dress, the Mad Men Aficionado guide will escort you to sights such as the Grand Central Station, the Oyster Bar and the Roosevelt Hotel while enjoying cocktails from some of the best mixologist's in New York! This tour makes a great experience for anyone looking to explore some of the history of advertising or just as a unique gift.
Experience Includes: Walking cocktail tour of Manhattan, explore some of the history of advertising, official Mad Men tour guide
Where It's Located: Manhattan, New York
… and here are some experiences in our new home town of Steamboat, Colorado that have been tried and tested!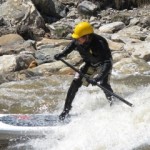 Steamboat Paddleboarding Lesson
Price: $75
Paddleboaring is one of the latest crazes in water sport and this great introductory lesson will show you the basics of paddling on both still and moving water. Originally created by Hawaiian surfers, the sport is one of the fastest growing in the country and this 60 minute lesson on the Yampa River will equip you with the necessary skills to start enjoying this exciting sport. Starting on still water, you will hone your skills before moving on to the faster flowing water on the river under the guidance of the expert instructor!
Experience Includes: 60 minute intro to Paddleboarding, lesson on the beautiful Yampa River, enjoy the new and trendy sport
Where It's Located: Steamboat Springs, Colorado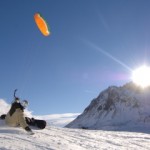 Steamboat Snowkiting Lesson
Price: $90
Make the most of the Champagne Powder in Ski Town USA and take skiing to the next level by attaching yourself to a power kite! The 60 minute session will introduce you to the basic concepts of snowkiting by controlling a training kite before working your way up to propelling yourself across the snow on your skis or snowboard. This experience would make a great addition to anyone's holiday to Steamboat and would make for a truly unique and exciting gift. There is no better feeling than sliding across the snow, but harnessing the power of the wind takes it to the next level!
Experience Includes: 60 minute introductory lesson, make the most of the best snow in the US, expert instructor leading the lesson
Where It's Located: Steamboat Springs, Colorado