Make the Most of Daylight Savings…

Now that we've all 'sprung forward' and adjusted our body clocks to Daylight Savings (unless of course you're based in Arizona!), you'll have plenty of time to spare in the evenings…more time for activities! So make the most of the glorious evenings coming your way, and fill them with fun and unique experiences.
If you're not sure where to begin, then fear not, we have put together a few suggestions to help you occupy your evenings, and brighten up your weeks…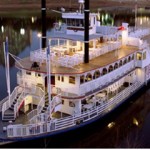 Why not 'spring' into the season (pardon the pun) and spend and evening on a magnificent sightseeing Dinner Cruise in Memphis? Ignore the clocks, and step back-in-time, as you board the beautiful, historic Paddle-wheeler, and take in the sights of the "Mighty" Mississippi River. Dine in true Tennessee style, on the mouth-watering buffet BBQ – with pulled pork, marinated chicken and bread galore! Priced for 2 people, you can while away the sunset, dancing along to the some R&B, Jazz, and naturally, the Blues. There is of course an on-board bar, so why not have yourself some fun this spring time?…all aboard!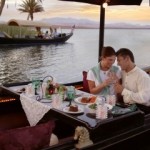 Perhaps you'd prefer a more intimate evening cruise? If you're in Vegas, and looking for a little romance away from the bright lights of the Strip, then why not use your evening wisely, and head out on a Gondola Dinner Cruise for 2? Situated just outside of the city, you and a loved one (or a friend) will board a beautifully sculpted gondola, on the picturesque waterfront of Monte Lago Village. After a delicious meal of your choosing – from the accommodating menu – you can relax to the gentle music and share some quiet time as you watch the sun slowly set beyond the horizon.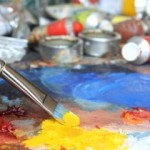 If you're just looking for some evening fun on a budget, then why not gather up a group of the girls (or boys) and head on down to one of our many art classes, and painting nights. Whether you're based in Boston, Houston, Seattle or LA, there is a painting class to suit you. And you needn't worry about getting thirsty – many of our classes are BYOB, or have a well-stocked fridge – so you can have a few giggles, while you put your new-found artistic talents to the test, and create your very own masterpiece to take home.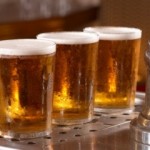 Maybe you're looking to give your Monday nights a boost? Then why not give the Pub Crawl Tour of Miami a whirl? Grab a mate and sip your way through the trendy Coral Gables area, savouring the history, culture and of course flavour of some of America's, South America's and even Europe's finest. Who says you can only enjoy a drink at the weekend?!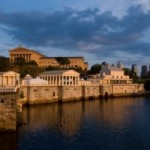 Or if you really want to push the boat out and impress on date night, then the Sunset Helicopter Tour over Philadelphia is a sure-fire win! Gain a whole new perspective of this great city, as you fly over the spectacular Delaware River and past the Philadelphia skyline – sunset is arguably the most beautiful time to fly, so make the most of the beautiful weather which is sure to come your way, and treat someone special.
So there really is no excuse – get out there and enjoy yourself…make the extra hours count!