Men…Not So Hard to Buy For After All!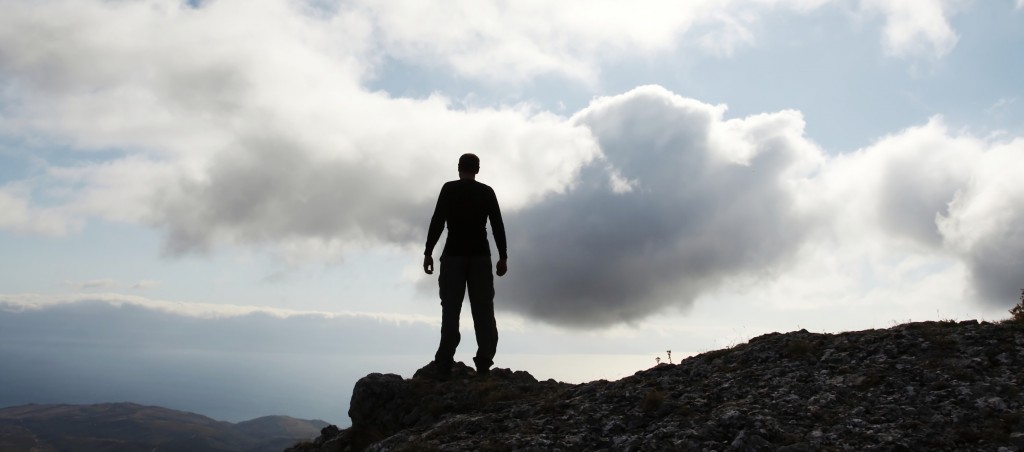 When it comes to buying a special gift for the man in your life – whether it's your dad, brother, boyfriend, husband or best friend – it can be hard to be original. While you can always purchase that shirt he's had his eye on or treat him a fancy new gadget, what about going one step further and getting him something he'll remember forever?
We're talking, of course, about experience gifts. Giving someone a gift that they can actually use and enjoy means giving them a memory that they will cherish. And with many experiences for two people, you can even tag along and enjoy the ride with him.
Have a look at a few of our favorites below…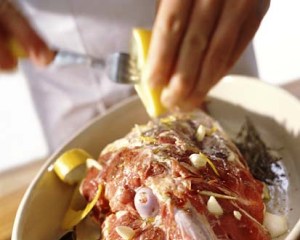 For the wannabe chef in your life, what about the Seattle Cooking Class? Gone are the days where cooking was seen as a woman's job – now you're not an alpha male unless you can serve up a sizzling steak with style. During this hands-on culinary class in Seattle, your guy will learn how to prepare an array of mouth-watering meals before sitting down to enjoy his delicious creations at the end of the class. Under the guidance of an expert chef, the class cover topics such as Thai, Vietnamese and Indian food as well as BBQ, knife skills and more, and the class is suitable for all levels. The best thing about this experience? YOU will get to reap the benefits of their culinary prowess!
For an experience gift that's perfect for your dad or granddad (or anyone who likes to soar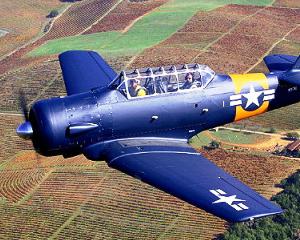 to cloud nine…) there's the Sonoma Warbird Flight. This is a once-in-a-lifetime chance to fly in a 1942 North American SNJ-4 Texan over the stunning Sonoma Wine Valley. What better way can there be to take in the spectacular sights of this beautiful region than in a stunning vintage aircraft? Best of all, the lucky recipient of this gift can even have a go at flying this historic aircraft themselves – but if they'd rather just sit back and enjoy the ride then their instructor can get their adrenaline levels going with some electrifying precision aerobatics, including loops and rolls. An exceptional gift for anyone with sense of adventure and an interest in history.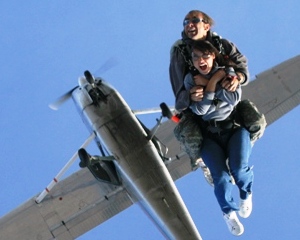 Or, for the serious thrill-seeker in your life, there's the Skydiving Bakersfield Experience. Freefalling over California at an altitude of 14,000 feet is something that will never, ever be forgotten – so neither will your generosity! Strapped to an expert instructor the recipient of this adrenaline-pumping gift will have nothing to think about except enjoying themselves. With an incredible 50 – 60 seconds of freefall at an eye-watering 120 mph – as well as a six minute gentle parachute descent – there will be plenty of time to enjoy the breath-taking views of the San Joanquin Valley as it unfolds below. High up on many people's bucket lists, a skydive truly is something that will be remembered forever.
If you're looking for a present for a more grounded guy, then what about a good ol'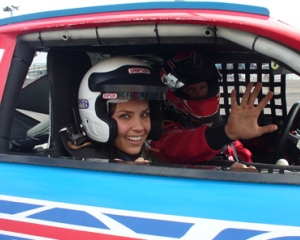 Stockcar Ride? You may not be sky high but you won't be short on thrills with this exhilarating and high-octane driving experience. With a professional race car driver at the wheel of a Sprint Cup Stockcar, this is an exceptional chance to see what these awesome vehicles are REALLY made of. For three heart-stopping laps your lucky recipient will ride as a passenger while the driver presses pedal to the metal and puts the car through its paces. And, with tracks all across the USA including Iowa, Kansas, Kentucky, California, Michigan, New Hampshire and Texas (to name just a few), this is an experience gift that any guy can enjoy.