Paragliding in Malibu: Expert Interview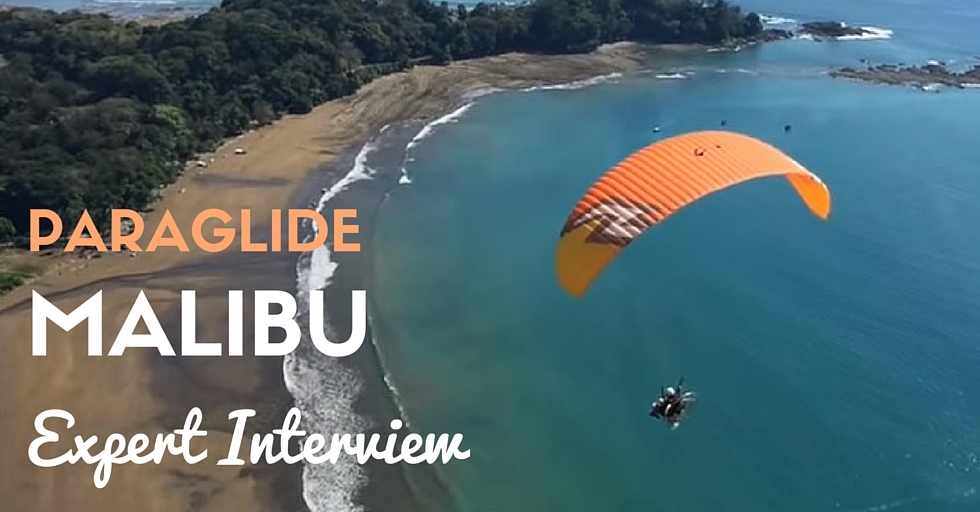 This week, we have been chatting with Expert paraglider; Claude Fiset! He offers awesome motored paragliding experiences over the beaches of Malibu in southern California.
Hi Claude, can you tell me a little bit about your history with Paragliding and how your passion for this extreme sport began?
Quite simply, I tried it solo from a ski resort and got hooked bad. I think the biggest risk of trying Paragliding is getting addicted!

I can imagine! It looks like an amazing experience. What do you think is the best thing about the flying experiences you offer?
There is no better way to experience flight because it is light, quiet, stable, secure, super scenic (especially in Malibu and Costa Rica). It's easy to land softly especially on the beach, and easy to learn with a good instructor – (me!)  Malibu is the perfect place for paragliding, it's an amazing location at 3000 ft. You can enjoy 360 degree views of the ocean, mountains and the city. Plus, the winds are predictable and stable, especially at the beach, which is great for landing.
I bet the views from up there are incredible! Are your experiences suitable for everyone?
I've had kids, paraplegics as well as 85 year old customers – they all loved it!
That's great! Finally, is there anything else you'd like to add?
I don't understand why more people don't fly Paragliders… It is one of the best inventions of the century!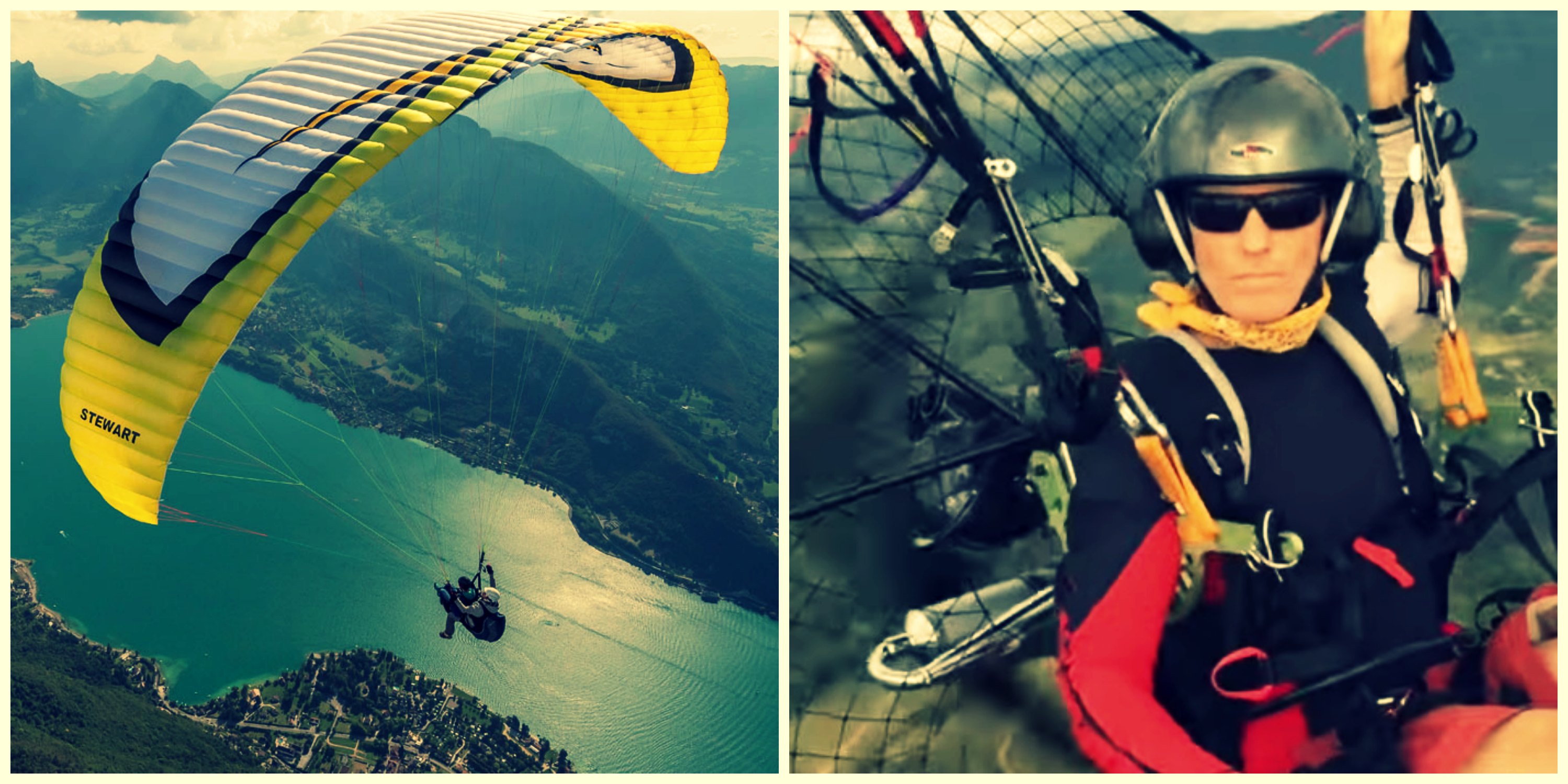 Thanks so much for speaking with us Claude! Your paragliding experiences look amazing!
But don't just take our word for it, check out this customer review of Claude's Paragliding Experience over Malibu:
"This Experience was like none other. The instructor was very kind and funny, and was obviously very good at what he does. Once you're strapped into the motorized paraglider, get ready, because the views are amazing. Both my father and I had an amazing time, and highly recommend it."

– Niraj & Rakesh Lal – Granada Hills, CA