Top Eight Gifts for Dad: Dallas
Father's Day will soon be creeping up, and with so many great gift ideas it's hard to know which one is best to make your dad feel extra special this June 16th. Well, never fear, Experience Days is here to save the day, as we have personally picked out our top eight favorite experience gifts, this week all located in Dallas!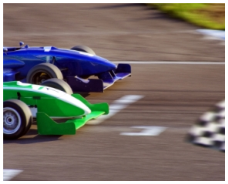 Texas Motor Speedway Formula Racing
Price: $595
Well, we couldn't post about Father's Day and not make the first one a driving day, could we?! And boy are we starting on a real good one – 12 laps around a tip-top track, in an incredible formula race car. This high octane thrill really will render your dad speechless this Father's Day. He will learn how to drive the car in perfect control, as well as being taken through all the racing etiquette and safety flag signals … oh, and did we mention, no pace cars or speed limits?! He will leave the race day feeling like a true racer and wanting to show off his new skills!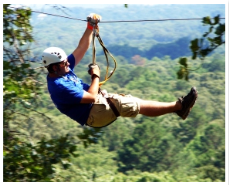 Zipline Over Texas
Price: $60
If your dad is more the adventurous type, then why not send him up into the trees with only a rope and a harness?! Oh yes, a ziplining canopy tour! Your dad will zipline from tree to tree with ease as he takes in the beautiful views around him. Zipping around at a height of over 100ft, this experience is like no other and will be sure to leave your dad with nothing but amazing memories.  With twenty minutes of preparation, some training and then an hour of zipling, this experience is brilliant for any dad with a passion for exploring and love of heights and the outdoors.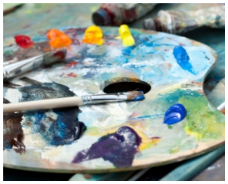 Dallas Painting Class
Price: $70
From adrenaline junkie dads to fathers that like to get creative! A painting class in Dallas is a great gift for any dad that loves to create a masterpiece, or maybe even one who just wants to brush up on his art skills. To top things off, this gift is extra special as it's a one-to-one session! His art teacher will be able to focus all their energy on your dad's painting skills, whilst he works on handy tips and tricks to produce a real work of art … which he can then keep for years to come as a beautiful reminder of your wonderful gift!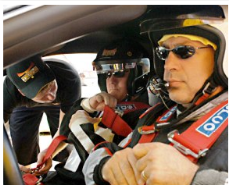 Corvette Ride at Texas Motor Speedway
Price: $75
Back to the race track now – don't worry driving dads, we haven't forgotten you! This time, he'll be strapped into the passenger seat and taken on an incredible thrill ride with a highly qualified racecar driver. Your dad will be put to the test as the driver flies around corners and speeds into the straights. With only the seatbelt straps to keep him in his seat, your dad had better be prepared for the ride of his life! If you're worried one lap just isn't enough, fear not, your dad will be taken on five heart-pounding laps!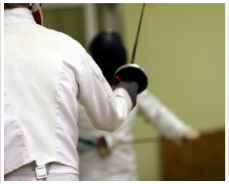 Intro to Fencing Lessons in Dallas
Price: $85
What better way to celebrate Father's Day than to do it eight times over! This introduction to fencing takes place over a month, with eight one-hour classes to get your dad fencing like a pro … or as close to it as possible. Starting from the basics, your dad will learn about the history of fencing and move swiftly on to the footwork and hand movements. Swishing and blocking, your dad will discover the art of fencing and progress into a confident swordsman. A brilliant introduction to fencing for an active dad with a passion for picking up new skills.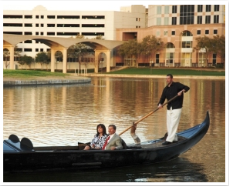 Dallas Classic Gondola Cruise for Two
Price: $146
Ahh, time for an experience made for two – an excellent way to treat your dad and let him spend some quality time with a loved one! Whether he wants to take a partner on a romantic gondola cruise, or you for some family time, this classic cruise is a superb choice for anyone of any age. Floating down the Mandalay Bay Canal and Lake Carolyn for a duration of one hour will have your dad and his guest drifting into a state of serenity and bliss. Make sure he remembers to take a camera; with so many beautiful views and sceneries there will be plenty of photo opportunities.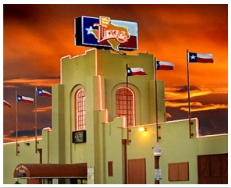 Billy Bob's Texas Honky Tonk
Price: $160
Cowboy boots, rodeo and a mouth-watering meal. Ahh yes, a certificate to go to Billy Bob's for an evening of dancing, bull-riding and food … lots and lots of food! Your dad and his guest will feel like real life cowboys with this gift for two, as they watch a bull riding show and tuck into some real good food. We do suggest one thing for this experience … make sure your dad has a pair of cowboy boots and a hat for the night, as he'll be needing it for all the toe-tapping and cowboy dancing! Plus, when he has his cowboy-style photo, he'll want to feel the part as well as look it.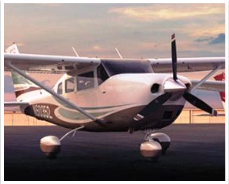 Introductory Flight Lesson in Dallas
Price: $200
Last, but not least, a flying lesson! With this awesome gift your dad will take to the skies in a small aircraft and learn how to control the plane as he soars over the beautiful sights of Dallas. Starting with a quick introduction to flying before getting up in the air, and ending with landing the plane himself, your dad will get a real taste of being a pilot … and possibly even go on to be one! This wonderfully unique gift will create unforgettable memories that your dad will want to tell everyone about! This is thirty minutes of hands-on flying to give your dad a truly memorable Father's Day.
No matter what your dad is into, we guarantee we have something he will love this Father's Day, whether he seeks adventure or enjoys learning new skills! Happy Father's Day Dallas.