Top Ten Gifts for Dad: Chicago
With just under three weeks to go until Father's Day, Experience Days have you got you covered with our favorite top ten gift ideas – and this week they're all based in Chicago! Providing everything from food tours to aerial adventures, we have something for everyone, whether your dad loves to explore or is keen to learn a new skill.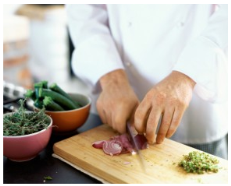 Chicago Cooking Class
Price: $85
This is a brilliantly tasty treat for a sociable dad with a hearty appetite – a cookery lesson with a party theme. Your dad will be part of a thirty-person class, with plenty of opportunities to get to know each other as they get stuck into the ingredients and recipes. Throughout the three hour culinary lesson, your dad will cook, have fun and even get to pick up some excellent tricks of the trade from a superb head chef. If your dad loves to cook, party and meet new people, then this delicious cookery lesson is just the thing for him.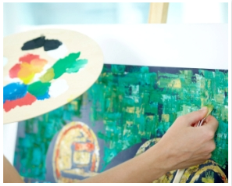 Chicago Art Class
Price: $76
Let your dad explore his creative side with this two-hour art class. This experience just keeps giving and giving: your dad can take a guest with him to the class, he can take home his own work of art and he doesn't even need to worry about taking along the equipment to the lesson as it's all provided! Whether he decides to take you or another loved one, he will always have a little reminder from his day to keep (and maybe frame) for years to come. With his new artistic skills, your dad can even produce many more pieces of art to decorate the whole house with!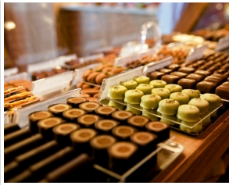 Chicago Chocolate Tour
Price: $80
Mmm, chocolate … we love this chocolate tasting tour for two. Not only can you treat your dad but he can share his love for chocolate with a guest of his choice. He will explore Chicago's best chocolate eateries, tasting everything from cupcakes to pastries in a variety of shops and cafes.  If your dad's has a real sweet-tooth then this chocolate walking tour is just the ticket for him this Father's Day. He will be in chocolate-heaven, where his only concern will be which tasty treat to try next!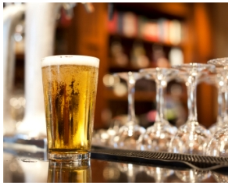 Chicago Beer Tasting and Bar Tour
Price: $118
Think your dad would rather walk from pub to pub than from chocolate shop to sweet café? Then why not surprise him with this beer tasting tour, where he will soon know the best places in town to grab a refreshing pint. As he visits each pub he'll learn the low-down on Chicago beers, history and culture … oh, and of course he'll pick up and enjoy a taster of beer for every stop along the route. To top things off, your dad can take a guest of his choice to help him taste his way around the various pubs and bars.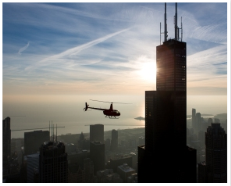 Downtown Chicago Helicopter Tour
Price: $229
Is your dad more of a thrill-seeker with a passion for adventure and trying out new things? Then why not send him up in the air … in a helicopter! He will explore Chicago from new heights and get to do it all from within a chopper. Thirty-five minutes of exploring, fact-learning and sightseeing. Can't beat that for a sightseeing tour!  Viewing everything from piers to stunning towers. Make sure your dad and his guest take a camera – they'll want to snap away as they hover over beautiful views of Chicago and the Lake Michigan coastline.
Chicago First Flight Lesson
Price: $169
Surprise your dad with an introductory flight lesson! How many people can say they've flown a plane? Well now your dad can! He'll soar over Chicago in style, sitting in the pilot seat as he experiences the thrill of take-off and landing. Whether your dad is looking to become a pilot or you just want to treat him to a whole new world, this introductory lesson is a great first step. With just over half an hour to really take in the feeling of flying and getting to grips with the controls, your dad will have plenty of time to enjoy his flight.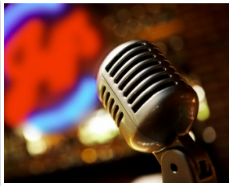 Hideaway Blues Tour Chicago
Price: $198
We love providing one-of-a-kind gifts, and what could be more unique than a blues tour!? Your dad and his guest will be taken to three tip-top Blues venues, where they'll get to experience a Blues set in each location. Their experienced guide will provide plenty of inside information throughout the tour, as they're shown around the venues. Your dad and his guest will be able discover the best Blues bars to hit, and share their knowledge for many exciting nights out. You dad will explore the best lounges and beer gardens around as he enjoys a variety of great Blues music.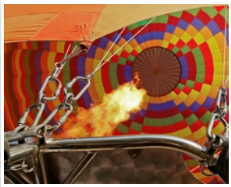 Chicago Hot Air Balloon Ride
Price: $273
Imagine spending Father's Day aboard a hot air balloon, floating over Chicago and taking in all the beautiful sights. Well that is exactly what you could surprise your dad with come June 16th! What a way to give your dad an unforgettable day that he will think back to over and over again. With plenty of chances to take amazing photos and to let the wonderful sights around him sink in, he'll float back to the ground feeling relaxed and in a state of serenity. This beautifully unique gift is a perfect way to make your dad feel special this Father's Day.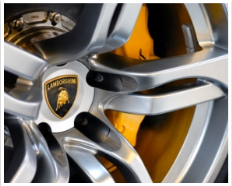 Supercar Driving Adventure
Price: $399
Here's an experience perfect for all the petrol-head dads out there – three laps around a racetrack in a jaw-dropping supercar. With such an amazing gift, what's the catch? Well, your dad will have to choose between five fantastic supercars to climb into and race around in! Oh yes, what a choice; he will have to decide between driving a Lamborghini, Ferrari, Porsche, Audi or Mercedes-Benz! So, pass him the helmet, get him strapped in and watch as he zooms around a brilliant course with a massive smile on his face!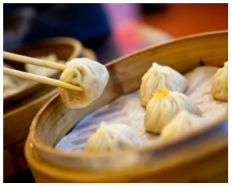 Chinatown Food Tour of Chicago
Price: $120
This is another brilliant food tasting tour for the dads with a passion for food. This time it's around Chinatown, tasting the top Chinese specialities and being led by a highly knowledgeable tour guide, giving your dad and his guest plenty of information on both culture and heritage. The tour explores and tastes its way around a variety of different restaurants and bakeries that provide Cantonese, Mandarin and Szechuan cuisine. Whether your dad loves a real mixture of food or you want to treat him to a different style, this is just the meal ticket for him this Father's Day!
There we have it, ten amazing gift ideas to get your dad this Father's Day – and with so many of them being for two, you could even spend the day exploring new cultures or learning new skills with him. Happy Father's Day!