Top Ten Gifts for Dad: Boston
After Denver experience gifts, we fly over to Boston to put together a list of our top ten gifts, ideal for Father's Day. Find the perfect gift for your dad, whether he's into thrills, adventure, relaxing or just living for the moment! This week, our top ten Boston gifts cover everything from driving days to food tours, so why not check out what we picked as our ten favorites to really make your dad feel like number one on June 16th?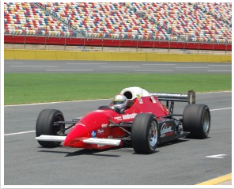 Indy Car Driving Experience
Price: $399
Three hours of pedal to the metal excitement as your dad takes to the tracks in an INDY car. Reveal the adrenaline junkie in him by strapping him into a racecar that's able to reach speeds of 145mph! This incredibly unique experience gift will have your dad learning about the cars before taking them to the track to test his driving skills. Your dad will be wired into the electronic communications as he tears up the track, so there'll be plenty of guidance from the pros. Prepare him for the fast and furious – this is not for the faint hearted!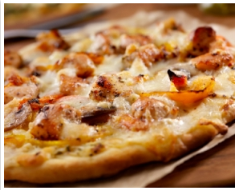 Boston Pizza Tasting Tour
Price: $66
Pizza tasting tour… need we say more? What do men love most? Some would agree it's pizza! Better still, he can take a pizza-loving guest with him too – with this certificate meant for two. What a way to spend Father's Day, tasting your way around Boston's best pizza eateries! Along the doughy road he'll pick up lots of pizza knowledge, and of course learn where's best to go to get the best toppings for his cheese and tomato base. What a tasty treat to surprise him with on the day made for treating the best dads around.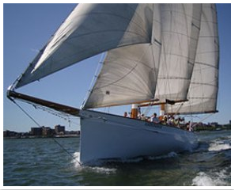 Boston Harbor Schooner Sailing
Price: $84
Let your dad kick back and relax this Father's Day. We know it's tough to fix stuff and assemble things all the time, so give your dad a break on June 16th and send him on a schooner sailing sightseeing trip around Boston Harbor. Even better, you can join him and spend some quality time together, or send mom off; parents need a break sometimes too! The certificate for two will have your dad and his guest sailing around in the stunning Adirondack III taking in all the beautiful sights of Boston. Anchors away!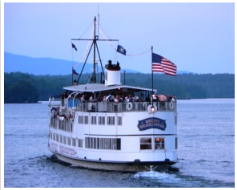 Mount Washington Dinner Cruise
Price: $102
Another unbelievable experience perfect for the nautical dads out there – this time, peacefully drift down Lake Winnipesaukee on a dinner cruise! Yes, your dad and his guest can enjoy the wonderful sights of a beautiful lake whilst tucking into a scrumptious meal. Make sure you pack his dancing shoes, as the cruise will be spinning out some brilliant toe-tapping tunes, covering everything from the 50's through to the 70's! To really top off the night your dad and his guest will have the chance to grab a tasty beverage and explore the decks.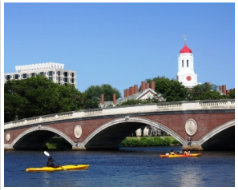 Boston Kayaking Tour
Price: $110
Enough wining and dining; throw your dad and his daring guest into a kayak and send them down the Charles River! This two-hour kayaking tour is ideal for the adventurous dad who just wants to explore and learn a little more about Boston. His guide for the tour will tell plenty of fascinating Boston tales as they kayak down the river, soaking in the beautiful sights and culture around them. Treating your dad to such a unique gift on Father's Day will leave him with unforgettable memories for years to come, with reminders of it all around him in Boston!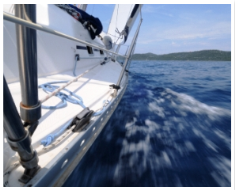 Introduction to Sailing in Boston
Price: $150
From dinner cruises and kayaking tours to an introductory sailing lesson, Experience Days has every form of Boston aquatic adventure you can imagine, which is brilliant for fathers with a passion for the water and exploring the unknown. Over the course of the two-hour sailing session, your dad and his guest will learn the art of guiding a Sonar Sailboat safely across the Boston Harbor. With such beautiful scenery and the fresh sea air all around, your dad will be able to sink into a state of tranquility and peacefulness.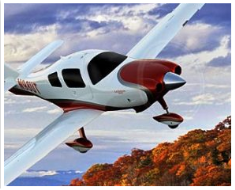 Flight Lesson in Eastern Massachusetts
Price: $199
See how brave your dad is and send him up into the sky in a flying lesson over Massachusetts! We guarantee the thrill and excitement from this unforgettable experience will last a lifetime … what a great way to give a truly unique and memorable Father's Day gift. Your dad will board a Cessna 172 aircraft and discover the beauty in flying. Over the course of a 45 minute lesson he will soar through the skies, practice his landing and enjoy the ride! With such beautiful sights right below and straight ahead, your dad will feel like he's in Father's Day heaven.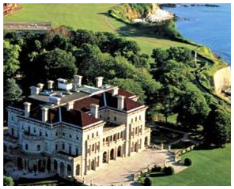 Winery and Mansion Tour in Newport
Price: $140
Combine wine, a helicopter and some mansions … what do you get? A mansion tour in a helicopter, followed by a vineyard and wine tasting tour… fab! Your dad will start his tour by climbing aboard a Robinson R44, touring over 18 miles of beautiful scenery, whilst looking forward to tasting a variety of wonderful wines. Nothing beats the thrill of a helicopter lesson, and what better way to top it off than with a glass of wine or two! This must be the perfect Father's Day gift for many, what dads don't love choppers?!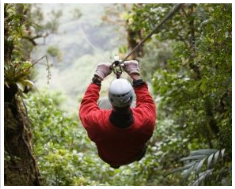 Deerfield Valley Zip Line Canopy Tour
Price: $192
Here's one for all the adventurous dads out there. If your dad loves to explore, loves being outdoors and loves the thrill of learning something new, then this is just the unique experience for him. Strap him onto a zip line and send him on a tour through Deerfield Valley. Better yet, he can take a daredevil friend of his as the certificate covers two people! That's a whole hour of zip-lining through stunning trees and over beautiful valleys. This action packed experience will give your dad some fantastic memories and an unforgettable Father's Day.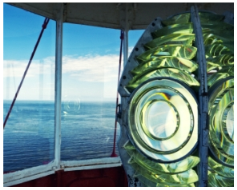 Newburyport Lighthouse Dining
Price: $450
Treat your dad and a loved one of his choice to a meal for two… in a lighthouse! Based in Newburyport, your dad and his guest will enjoy the beautiful views of the Massachusetts coastline, whilst digging into some delicious food. This romantic meal for two is a great way to surprise your dad on Father's Day and then go one further and letting him share the gift-giving by taking a loved one with him on his experience! Want to hear more? Take a look at one of our many fantastic reviews:
"This was an awesome experience! Great service, good food, romantic atmosphere with candlelight and mood music. The confirmation came with a request by the Preservation Society to please behave :-). Totally understandable given the place and attentive staff."
There we have it, ten utterly unforgettable and unique gifts to make your dad feel extra special this Father's Day!