Top Ten Gifts for Dad: New York
With just under two weeks to go until the dads from the Big Apple celebrate their day, we put together a few of our favorite gifts to surprise him with this June 16th. From food tours to musical lessons, whether your dad loves to get creative or explore the outdoors, we've got you covered this Father's Day.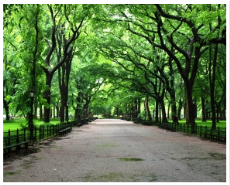 Central Park Bike Tour
Price: $98
Treat your dad to a bike tour for two! He will have a choice of one out of the three tours provided, all in Central Park – the Classic Tour, Movie Scene Tour or an Architecture Tour. All conducted by a highly knowledgeable guide, your dad will have the chance to explore and broaden his knowledge of the well-known park. Whether he is familiar with the locations or not, he will soon pick up new and interesting facts whilst enjoying a beautiful bike ride around some stunning parts of New York. This wonderfully unique tour is a great way to get your dad doing something a little different this Father's Day.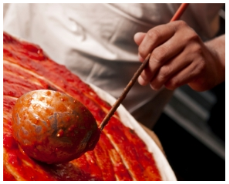 Manhattan Pizza Making and Wine Tasting
Price: $102
Did you know there are enough restaurants in New York to eat out every night for 54 years… without ever returning to the same place twice?! Well, why not tick Tribeca off the list and go one further – treat your dad to a class in how to make his own pizza! With the additional wine tasting part of the experience, this gift is sure to impress him this Father's Day! Even better, he can take a guest along with him on the day, so he can share his pizza with a loved one… if he wants to, of course!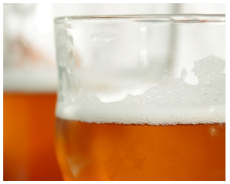 Brooklyn Beer Making Workshop
Price: $110
Find your dad to be more of a beer lover than a wine connoisseur? Then this beer making workshop is just the unique gift for him; two hours of beer brewing and tasting while learning about what makes the best beer. To top it off, your dad will even get to take his own beer home, nicely bottled, to enjoy at a later date!  What a tasty gift – beer making, tasting and sharing! Plus he can even take a loved one along on the day to enjoy the experience with him. His instructor for the session will provide all the materials, so all he needs to do is show up and be ready to taste some beer!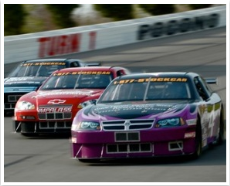 Pocono Raceway Stockcar Ride Along
Price: $149
Here's one for the adrenaline-junkie dads who have a passion for racing and putting the pedal to the metal. This thrill-seeking experience will have your dad racing around in a real NASCAR for three heart-pumping laps. He will be in racecar heaven as he gets to zoom around a two and half mile speedway to really test the car's ability. Speeding around the corners and racing down the straights, this fantastic experience will leave him with unforgettable memories for years to come. So pass him that helmet and watch him strap up for an experience of a lifetime.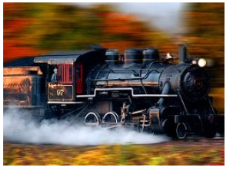 Connecticut Dinner Train
Price: $150
From a racetrack to a train track…. plus dinner?! Ah yes, a dinner train for two, what a fantastic way to treat your dad and a loved one – a romantic meal on a Connecticut train. They will board the beautifully restored 1920's Pullman on the Essex Clipper and unwind along the journey into a state of tranquility. As the train chugs along your dad and his guest will drink in the beautiful sights of coves and creeks, as well as tucking into an extravagant four-course meal. This is a brilliant escape into a land of picturesque views and a time like no other.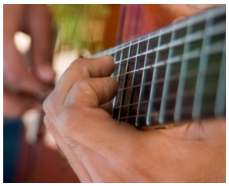 New York Guitar Lessons
Price: $225
Send your dad back to school with five introductory private guitar lessons. With only him and his instructor, there's no stopping him in his rise to becoming a rockstar… or just a little more skilled on the guitar! Either way, this gift is a great way to introduce your dad to the music scene and have him learning a new skill. He will have the opportunity to touch on any genre of music, from pop to classical, so this gift certificate is brilliant for all types of dads! Whether he has picked up a guitar before or not, the instructor will teach him all the right notes to better his guitar playing.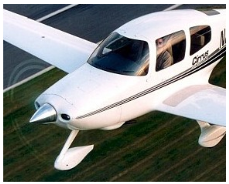 Flight Lesson New Jersey
Price: $235
Here's another experience to get your dad picking up a new hobby or perhaps just ticking something off the bucket list – a flight lesson. He will get the chance to sit in the pilot seat and take full control of a light aircraft. Soaring over beautiful views of New Jersey, letting the thrills of flying a plane sink in, and concentrating on steering the aircraft, your dad won't be forgetting this experience for a long time. This hands-on flight is a fantastic way to see New Jersey and New York from a whole new perspective.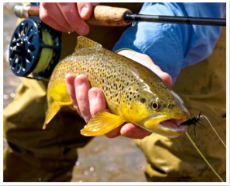 Connecticut Fly Fishing
Price: $250
Fancy treating your dad to something a little more relaxing and on ground level? Send him into the waters with only a rod, reel and some Gore-Tex to keep him dry and let him explore the fishing world. This is four hours of calm fishing as he learns how to make a good catch in all the best spots along the Housatonic or Farmington River. His guide will have him fly fishing for trout and smallmouth bass, so if your dad is a fan of seafood and a peaceful day out, then this experience is the perfect gift for him this Father's Day.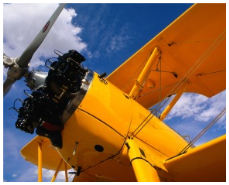 Belmar Biplane Ride
Price: $150
Back to the aerial adventures now, perfect for the dads with an unfulfilled need to experience thrills and action. This time, send him into the skies in a vintage biplane! His guide, the Blue Baron, will take him on a tour over the New Jersey Shore and Belmar. Make sure he takes his camera as the views are absolutely stunning and the plane is just beautiful! This unique experience is a brilliant once-in-a-lifetime opportunity that your dad will remember for years to come, which is what makes it such an excellent Father's Day gift!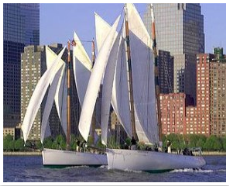 Schooner Sailing In New York
Price: $100
Last, but not least, back to the waters. Ah yes, to the Hudson River, where your dad and his guest can climb aboard the beautiful schooner sailboat and embark on an adventure down the river, taking in all the stunning views of the Manhattan skyline. Seeing New York from a whole new angle, joined by a loved one, couldn't be a better gift this Father's Day. Perfect for both a true New Yorker and a first timer, your dad is sure to enjoy every moment of this sailing adventure.
There we have it, ten truly amazing Father's Day gifts, that really will blow your dad away. New York really does offer some fabulous experiences! Happy Father's Day.