Top Ten Gifts for Dad: San Diego
From New York to San Diego, Experience Days really do have you covered for the best Father's Day gifts. This time it's San Diego and we're bringing you everything from snorkeling to food tours, so whether you have an adventurous dad or a father with a hearty appetite, we can help put a smile on his face next Sunday.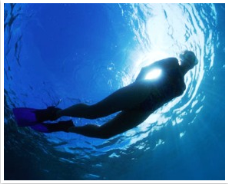 La Jolla Kayaking & Snorkeling Adventure
Price: $130
Kayaking, snorkeling and the stunning La Jolla caves – what a Father's Day gift! This certificate for two will have your dad and his guest kayaking out to the caves of La Jolla, followed by a fantastic snorkeling adventure through the Jolla Ecological Reserve to explore the rock reef below. Don't want to take our word for it? Check out what Holly had to say about the experience: 'The tour was great and the guide was very knowledgeable'. With an incredible five star rating, we're confident that your dad and his guest will love this snorkeling adventure.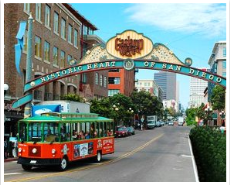 San Diego Trolley Tour
Price: $72
From an aquatic exploration to a trolley tour around San Diego! 'The tour was awesome! I loved how we were able to get on and off at the different stations', said Michelle, who had high ratings for this tour – we're sure your dad will too! With plenty of time to explore the wonderful sights of San Diego, this tour will give your dad a new knowledge of the city he thought he knew like the back of his hand. With the ability for him and his guest to customize the tour stops, your dad can really make the day his own and plan it just the way he wants.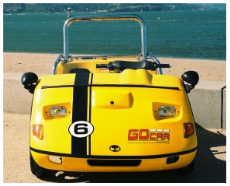 San Diego GoCar Adventure
Price: $88
Trade in the tour bus for a GoCar! Your dad and his guest can jump into their very own tour car and explore the city just the two of them … guided by an on-board SatNav of course. Enjoying the freedom to stop when he wants, grab some food or take his own route around San Diego, your dad will love this gift for two. Not only can the car guide you around the city, it can tell you many interesting facts and stories, so your dad and his guest can get the low-down on the beautiful sights of San Diego from the comforts of a cool little GoCar.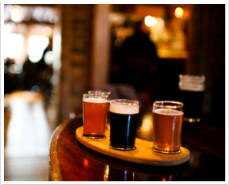 San Diego Brewery Tour
Price: $89
Another five star experience to treat your dad to this Father's Day. We've all heard about city tours and wine tasting tours, but what about a brewery tour? Ah yes, your dad can visit the top breweries of San Diego on this five-hour tasting and educational tour. He will visit three incredibly popular breweries to learn about ale, hops, barley and many more fundamental points of beer. Sue: 'We had a great time. Food was good, beer was great, and our guide was the best! Thanks!'; what more could you want from a Father's Day gift?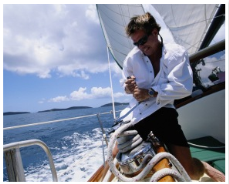 Americas Cup Sailing In San Diego
Price: $198
Your dad can climb aboard a beautiful Cup Yacht, either the Abracadabra or the Stars and Stripes, both wonderfully made sailing vessels that have both been raced in past Cup races. Give him an unforgettable sailing experience for Father's Day, where he and his guest can set off for a voyage around the stunning San Diego Bay, drinking in the well-known sights around them. Joined by a small group of other sailors your dad and his guest can sit back and enjoy their journey together without a worry or care as to where they're going!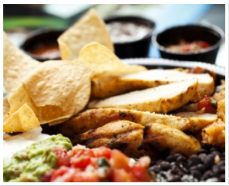 San Diego Food Tasting Tour
Price: $90
Here's an experience perfect for the foodie-dads. You know the type, the dads who love to cook up a storm in the kitchen. Ah yes, we all know San Diego is known for its Mexican food, so treat your dad to all the hot sauce he can get as he tastes his way from restaurant to restaurant. The tour also includes a trip to a brewery … well, what would a food tour be without some drinking to wash all those yummy treats down with?! To top it all off, your dad and his guest will get a chance to learn about the wonderful architecture and culture of San Diego.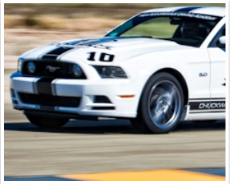 Chuckwalla Valley Hot Laps Experience
Price: $100
Strap your dad into a racer-ready 2013 Ford Mustang GT and watch as he enjoys a 17-turn, double-apex, banked, 2.68 mile track for two laps in the passenger seat. He will experience the thrill of extreme speed and control around the course as he sits back and enjoys the ride. His fully qualified driver will show him just what this incredible car can do as they speed around the track. There's no better way of experiencing the thrill of a race car than being in one! So, pass him that helmet and get him ready for the thrill of his life this Father's Day.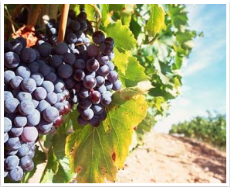 Wine Appreciation Class in Temecula
Price: $140
Wine, wine and more wine. Your dad will taste, learn and explore the Falkner Vineyard, drinking in both the beautiful sights and the wine throughout this wine appreciation class. Learning all about the correct food and wine pairing, as well as how to properly taste wine, your dad will return home a wine connoisseur. The three hour class is for two people, so your dad can share his love for wine with a loved one in the Temecula Valley. To top it off, the wine experience ends with a scrumptious lunch – a variety of sandwiches, pasta and delicious desserts.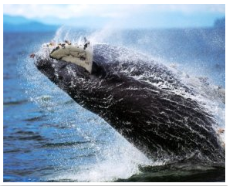 San Diego Whale Watching Cruise
Price: $190
Your dad can climb aboard a Rigid Inflatable Boat (R.I.B) and go whale watching! Three hours of stunning views and whale watching, all whilst zooming around on a RIB ride. Your dad can even take a loved one along for the voyage as this certificate is made for two. The knowledgeable guide will pass on valuable facts and cultural information to your dad as they explore the oceans looking for whales, and if lucky, may even spot some dolphins! This open-water adventure is a great way to see a little more of what San Diego has to offer.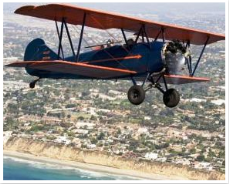 San Diego Biplane Flight
Price: $219
Aquatic adventures, eateries, and driving days … now it's time to head to the skies and satisfy the needs of those thrill-seeking dads. Ahh yes, send your dad up into the clouds in a vintage aircraft! He will be flown around for twenty minutes, which is plenty of time to enjoy the ride and let the stunning views of San Diego sink in. Whether your dad wants to be rocketed around the skies or just sit back and take in the views, this biplane flight will make him feel like a pilot as he sits in the cockpit seat and listens in on all the piloting talk.
These are ten utterly jaw-dropping experiences to please any dad this Father's Day, and will make his day truly memorable for years to come.