Top Ten Gifts for Dad: Washington DC
Father's Day is just around the corner, and as we round up our top ten gifts in a variety of locations, we've ended in Washington DC. Providing everything from aquatic adventures to photography tours, we have you covered this Father's Day. Whether your dad loves to explore the great outdoors or learn a new skill, we have something to make him feel extra special on June 16th.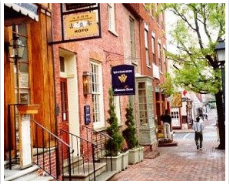 DC Metro Food Tour
Price: $124
Kicking things off is an experience for any dad with a passion for food and all things tasty – a three and a half hour guided food tour. Your dad and his guest will stop in at around five various restaurants and cafes to tuck into some delicious types of food, everything from Spanish Empanadas to Peruvian Chicken. The tour also includes an insight into the cultural and historical elements of each location your dad will visit. The tour will end with some delicious cakes … what a way to end this Father's Day treat.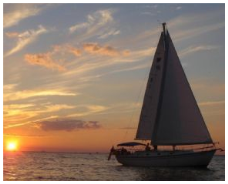 Chesapeake Bay Sailing
Price: $75
'Perfect evening for sailing, beautiful sunset, great boat, and Captain Mark was the best.' That was a five star review to sum up exactly what this experience offers your dad and his lucky sailing partner on this boat trip for two. They will get to relax aboard a beautiful sailing yacht as they voyage around the Chesapeake Bay, drifting into a sense of tranquility. Their trip will last for around an hour and a half and gives them plenty of time to capture stunning photos and even take to the helm and have a go at steering the boat!
Washington DC Photography Tour
Price: $178
Does your dad love snapping away on a good ol' camera? We're not talking a smartphone, we mean a film or digital camera. Whether your dad is an avid photographer or he received a brilliant digital camera a couple of years back, treat him to this photography tour for two where he can snap away like there's no tomorrow. Exploring many stunning locations and historic buildings, your dad and his guest will learn a little more about Washington DC whilst creating everlasting memories to remind him of his brilliant day.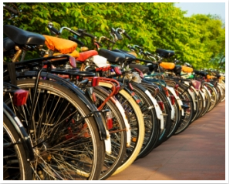 Bike Tour of Washington DC
Price: $90
Your dad can hop on a bike and tour around the hot spots of Washington DC as a Father's Day treat this year. With so many exceptional places to visit, this tour is a great way to tick a few of those off the bucket list and learn a little more about Washington DC as you go. This three-hour tour for two is a brilliant way to see the city on a whole other set of wheels, and when the bike and helmet are provided, what's stopping you from surprising your dad with this gift on June 16th? As long as he can ride a bike of course!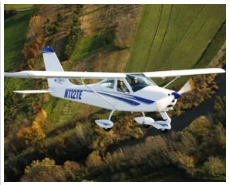 Flight Instruction in Annapolis
Price: $110
Send your dad up into the skies with this fantastic and unique gift. In this introductory flight lesson your dad will be introduced to the fundamental points of flying a plane and get to take the controls! He will soar over the beautiful Easter Shore of Maryland for around an hour, taking in the stunning views and enjoying the thrill of flying. This first step to becoming a pilot is a terrific way to enter the piloting world, and it will leave your dad with some unforgettable memories. What a way to surprise any adventurous dad this Father's Day.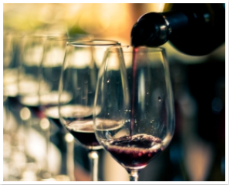 DC Wine and Chocolate Pairing Class
Price: $120
Pairing chocolate and wine – what better way to spend two hours. Even better, if you treat your dad to this scrumptious experience he can take a loved one along for the delicious class. Tasting, sipping and pairing fine wines with mouth-watering chocolates. This wonderfully unique experience is a superb gift for a dad with a love for exquisite wines and delightful chocolates.  Over the course of the two hour class your dad and his guest will taste and enjoy four fabulous wines and learn the best way to pair them with splendid chocolate.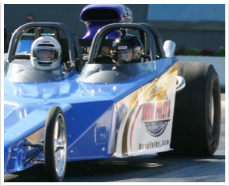 Dragster Fantasy Ride
Price: $149
We really do have you covered for every form of gift idea; if your dad loves speed, excitement and cars, then why not get him suited up and strapped into a Monster Dragster for a thrill ride? He will experience the ride of his life as his driver speeds down the straights, creating smoke and an awesome burnout. Reaching speeds of around 140mph, this really is a once in a lifetime experience, and a fabulous way to treat your dad this Father's Day. Want to hear more? A five star reviewer told us it was a dream experience that he will never forget … imagine giving your dad that this year!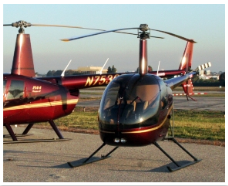 Helicopter Flight Lesson in Manassas
Price: $150
From flying lessons to drag races, we now bring you a helicopter flight lesson to impress your dad with this Father's Day. He will have a full thirty minutes of flight time in an awesome Robinson R22 – plenty of time to enjoy the stunning views and learn the controls. Ah yes, he really does get to fly the chopper! This is a great way to introduce your dad to the helicopter piloting world, and he'll soon be dreaming of becoming a real-time pilot and taking to the skies as often as possible. Whether he has been in a helicopter before or not, this is a fabulous aerial gift for any adventurous dad.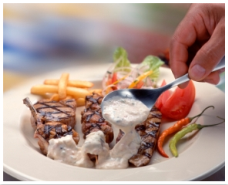 Chef Jacques Culinary Demonstration
Price: $250
Here's an experience that will suit any dad with a hearty appetite right down to the ground – an outstanding culinary demonstration with Chef Jacques. The mouth-watering cooking demonstration is followed by a five-course lunch and wine pairing for two. Your dad and his guest will watch Chef Jacques prepare fine cuisine, using his expert cooking techniques and tricks of the trade. Your dad and his guest will soon be picking up expert tips on how to cook wonderful French cuisine in a skilled manner.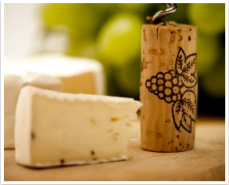 Eastern Shore B-and-B with Wine Tasting
Price: $185
Last, but not least, wine-making and wine tasting for two on a farm! Based in a B&B on a farm, this experience is a brilliantly unique gift and is sure to wow your dad this Father's Day. Your dad and his guest can tuck into a rustic home-cooked meal in a beautiful setting where they will sink into a wonderful sense of peace. The farm has many stunning lakes and farm animals as well as a swimming pool and wonderful walking trails to enjoy. Your dad and his guest will feel right at home on this wine tasting tour.
So there we have it … ten brilliant gift ideas to surprise your dad with this Father's Day and give him a truly unforgettable day! Happy Father's Day Washington DC!