How To Spend The Remainder Of Your Summer..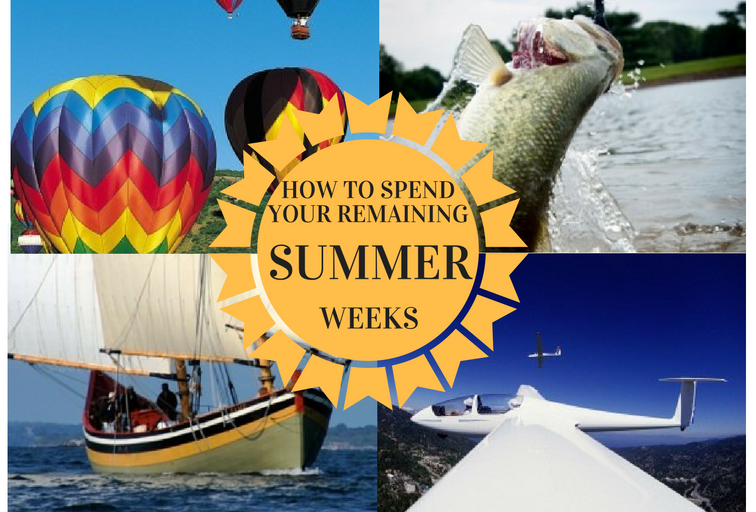 It looks like summer is starting to come to an end, and you may not have managed to do all the fun and exciting things you'd hoped. If you're looking for ideas on how to spend the remaining few weeks of your vacation, then keep reading! This blog will explore five fun and exciting summer activities you will not want to miss. Enjoy with family or friends, or treat someone special to one of these (or more!) exciting experiences.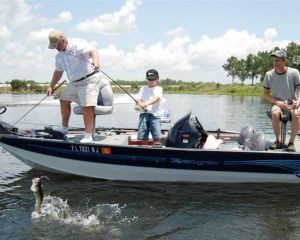 If you're looking for a relaxing outdoor activity and want to connect with nature, then fishing may just be the activity for you! This is a great way to get out in the sun and spend some quality time on the water as a group of friends or on an individual trip. Whether you'd like to go Fly Fishing in Colorado or Saltwater Fishing in New York, there will definitely be a fishing experience here for you.
Fishing is a perfect summer activity, sitting in the sun on a tranquil river or lake, taking in the scenery, surrounded by beautiful nature. Why not try this out and see how big a fish you can catch! These experiences are ideal for experienced fishermen but are also suitable for first-timers as you'll be taken out on the water by an instructor who can show you the ropes. This is a great hobby to pick up whether you are old or young! A great gift to treat anyone to a relaxing break, or the perfect experience for a family day out.
Another relaxing and exciting experience is sailing. Sailing is a glorious way to spend time on the water, picking up the speed on the boat and practising your skills on the water. From Sunset sails in Norfolk (by far the most beautiful!) to pirate cruises in Tampa – you're sure to be entertained! Whether you wish to spend a whole day on the water or just a few hours, sailing is a great sport to take part in.
Sailing gives you the opportunity to view your surroundings from a whole new angle, and spend some tranquil time on the water. Sailing is especially good when the weather holds out, making it the ideal summer activity. This experience makes a great gift for anyone who loves to be on the water, for groups or individuals and for any occasion!
Whale And Dolphin Watching Trips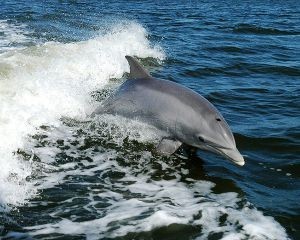 What better way to spend the rest of your summer than with these beautiful sea creatures? Discover the sea's treasures and go whale, dolphin and killer whale spotting! From various locations to choose from like Seattle, San Diego or New York – you are bound to find a trip that suits. Whale watching is a great way to spend the day with a significant other or the family – and is perfect as a 'fun in the sun' activity.
Whale and dolphin watching are truly unforgettable experiences, and not one that people get to do often. Why not take the opportunity to do this activity before your vacation ends and show all the pictures to family and friends! This makes a great gift for a birthday, anniversary, group outing or even as a 'just because' gift.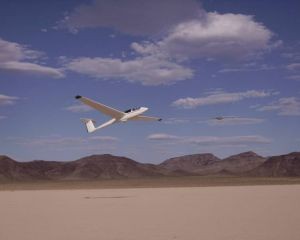 If you fancy seeing the world from a bird's eye view, this is the perfect experience for you. Gliding gives you the unique opportunity to view your surroundings from the sky without the noise of an engine, making it the most peaceful and tranquil flight you'll ever experience. These are great flights to take whilst the sky is clear and the weather is good – giving you a further look out in to the distance. From gliding over Las Vegas to Gliding over Acadia, this experience has some stunning views in store for you!
Gliding is a experience you will remember for the rest of your life, you can even share your gliding experience with a friend or learn how to do it yourself! This activity is for thrill seekers, enjoying the amazing views from a unique angle.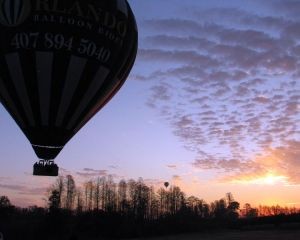 Hot air ballooning allows you to not only see stunning views from the sky, but also gives you the chance to see the sun set and rise from an incredibly unique viewpoint. This experience is relaxing and peaceful, and suitable for any age. You will not be able to contain your excitement when you start to rise into the sky, going higher then you can imagine! We have a large amount of locations available for hot air ballooning, from Denver to New York to San Diego, you are bound to find a hot air ballooning experience near you.
This is an unforgettable experience which you can share with loved ones, family or friends and makes the perfect gift for any occasion for that lucky someone. You can choose to join a group of people on the hot air balloon or rent out your own private basket, both in which you'll be taken up with instructors which will act as tour guides to the sights you see.
So now you have a few more ideas on how to spend the remainder of your summer vacation, there's nothing stopping you going out and trying something new! Whether you choose to relax or choose an adrenaline fuelled activity, expect to be amazed and enjoy an unforgettable experience.