Water Sports Gift Guide

With the summer well and truly on our minds we decided to put together an exciting blog on all things wet and wild! Whether you're looking to buy a birthday or anniversary present or you'd like to purchase something for your partner, children, parents or even in-laws – you're bound to find the perfect water-themed gift, right here! If you're looking to pick up a new skill or simply try out for a new hobby, water activity sports are great fun for everyone and anyone, young and old.
Water based experiences are excellent ways to have active, exciting and adrenaline fuelled fun! This makes a marvellous gift experience for anyone who enjoys spending time in the water, whilst mastering a new skill and taking in the beautiful scenery around you. Whether your adventure takes place on a river, lake or on the open ocean – you're guaranteed to have a blast with one of our water sport adventures!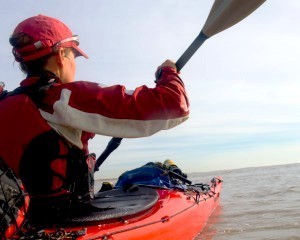 Both snorkeling and kayaking can be enjoyed individually or as a group, and also work towards improving your level of fitness. Why not combine the two and try our unique Kayaking and Snorkeling combo? This experience will give that lucky someone and their guest the amazing experience of snorkeling in the calm waters of the La Jolla Cove and the chance to visit some amazing animals in their natural habitat. Experience front row seats to the ocean's most beautiful creatures like the sea lions, dolphins, harbor seals and indigenous fish. Kayak on the water and enjoy the amazing scenes around you, an utterly relaxing and awe-inspiring day out.
If you're looking to go out on a Kayaking-only adventure then look no further! We have several amazing Kayaking experiences available. From a Kayaking tour in Savannah to an instruction day on Lake Superior – treat someone to the beauty of this active, yet relaxing activity with beautiful scenery and excellent guidance! Kayaking makes a an ideal gift for all, and can be enjoyed as a group or for a single participant.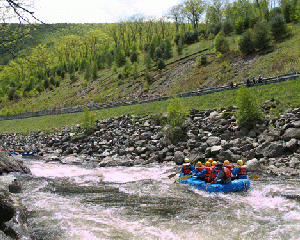 This whitewater experience is another great way to keep fit and test your agility on the water – and challenge your teamwork skills! With the fast moving rapids of the river, you'll have to act quickly and work in harmony as your raft makes it's way down the rapids. You'll be led by a professional guide who will show you exactly how to control the raft and how to tackle the river effectively. Choose from whitewater rafting on the Colorado River to the Deschutes River or even the Kennebec River – with locations available across the US you're guaranteed to find a whitewater experience that ticks all the boxes.
The level of your ability on the raft does not matter, this activity is suitable for beginners and more advanced rafters alike. A day on the river makes the perfect adventurous, adrenaline fuelled experience gift for anyone on any occasion. Why not try this activity as a group bonding session, corporate event or simply a big family day out!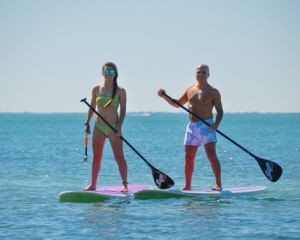 Third on the list is the wild new craze – Paddleboarding! Testing your strength, balance and stamina, Stand Up Paddleboarding allows you to see ocean life up close and gently float across the waves, or see the surrounding countryside on a river tour. Try Paddleboarding on the Biscayne Bay whilst the sun is setting over the horizon in front of you, watching the water turn gold in the setting sun light and seeing the stars come out. The perfect romantic activity, or lots of fun to do with a friend!
If you're looking for general Stand Up Paddleboarding activities, we have a large variety on offer. Try a Paddleboarding tour in Hilton Head or a Paddleboarding lesson in Jacksonville (amongst many more!). With a great deal of Paddleboarding activities available for beginners and experienced surfers alike, this is a superb way to spend an afternoon catching some rays. A great experience for anyone on any occasion, whether you're looking for an experience for your family or friends, treat them to the water sport that is taking the world by storm!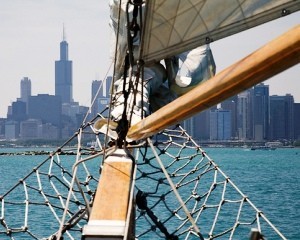 Our sailing experiences give you – or whoever you choose to gift – the unforgettable experience of sitting back and enjoying the views of the surrounding coastline, with the gentle breeze and motion of the sea, experiencing the world from a completely different angle. Whether you opt for a large sailing boat or a small private one that you commandeer yourself, sailing is a tranquil and relaxing activity, taking a bit of time out from the hustle and bustle of everyday life and spend some time on the water.
If you're looking to be taught how to sail or you're experienced and looking to rent a boat for a day – you'll find something here to suit anyone. With lots to offer, like the Yorktown Virginia Sailing experience or the Introduction to sailing in Boston, discover all the amazing sailing experiences we offer. This makes a great gift for anyone and everyone, no matter the age, so sit back, relax and enjoy your adventure!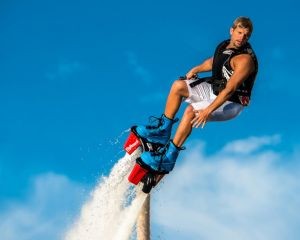 Saving one of the best until last – this adrenaline fuelled experience is excellent for those who are looking to try something new and exciting. With powerful jets strapped to your feet, you can shoot up to 20ft in the air and see how long you can hover above the water – before you dive back in again!
It doesn't matter whether you're a first-timer or you've tried this craze before, it's fun for everyone, and definitely something you will remember for the rest of your life. Feel the force of the water as it jets you up and see how high you can go!
We hope you've enjoyed this article on exciting things to do in the water, but don't forget there are plenty more available online if none of these tickle your fancy. We have experiences suited for adrenaline junkies or if relaxing water experiences are more your thing, there are many ways to spend the rest of your summer. Make every gift an experience and give that lucky person something they have always wanted to do!