Mothers Day An Article History

1.Quick! With under a month until Mother's Day 2017, you really need to get that gift sorted and make sure mom is going to have an extra special day. SO, what better a present than the gift of an experience? (Even if we are a bit biased to say so). With a wide selection of experiences to choose from and in many different locations across the US, you can be sure to find the perfect present for Mom. What happens if she doesn't like it? No problem! All our gift certificates are fully exchangeable up until the point of redemption, so she could swap it for whatever takes her fancy on our website. Here's a few suggestions to get the ball rolling….
Hands-On Scenic Flight: Hartford
Flying a plane would be the ultimate experience to show the kids just how cool mom really is on this adrenaline fuelled adventure. Mom will get to take the reins – or controls we should say, herself and experience flying the plane on her own. The pilot will be there to guide her through every step from take-off to landing, so you can be assured that she's in the best hands possible. She'll get out the plane with a smile from ear-to-ear, what a treat!
On this sophisticated and elegant dinner cruise, mom can enjoy being wined and dined in celebration of being the best mom around. The Cruise departs from the Chelsea Piers on the Westside of Manhattan and you'll set sail for around 3 hours whilst enjoying a buffet lunch and a cocktail (or a few, it's mom's night off after all). You can either head out to the deck to take in the views or hit the dance floor before the boat heads back to port.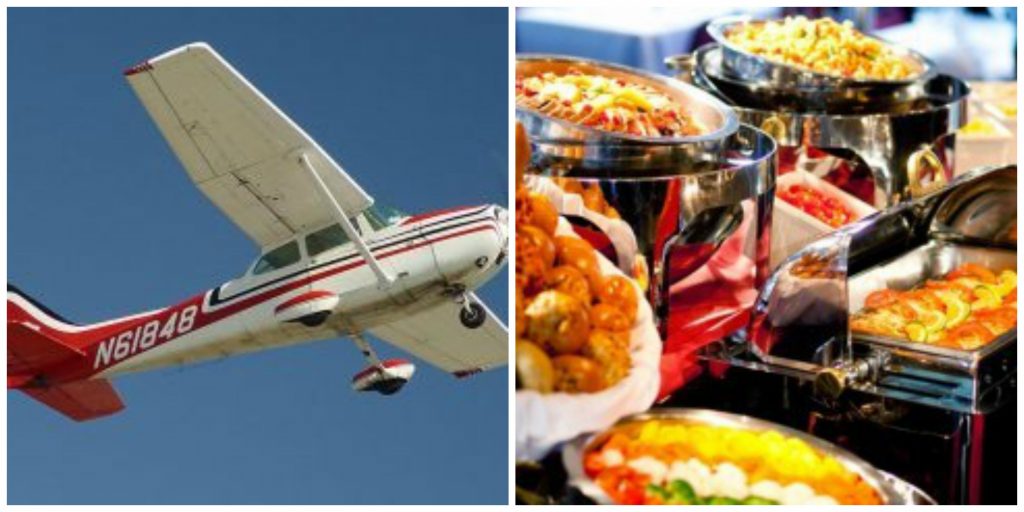 If mom isn't sick of running her own mini painting class with the kids at home and you know she'd love to have a go herself in a big kids class, then this New York BYOB Painting Class is just the ticket. The experience of a painting class, coupled with BYOB (bring your own booze), and accompanying snacks could not be a better treat for artsy moms who haven't had the time to indulge in their favorite hobby and get back behind the easel.
This gift voucher covers the choice of two bike tours – either the Lincoln Park Tour or a Night Bike Tour. If you choose the Lincoln Park Tour you'll see sites such as the Chicago Lakefront, Lincoln Park Zoo, Navy Pier and much more. On the Night Bike Tour, you'll explore the Magnificent Mile and then finish with the fireworks show at Navy Pier. Make sure to bring your camera!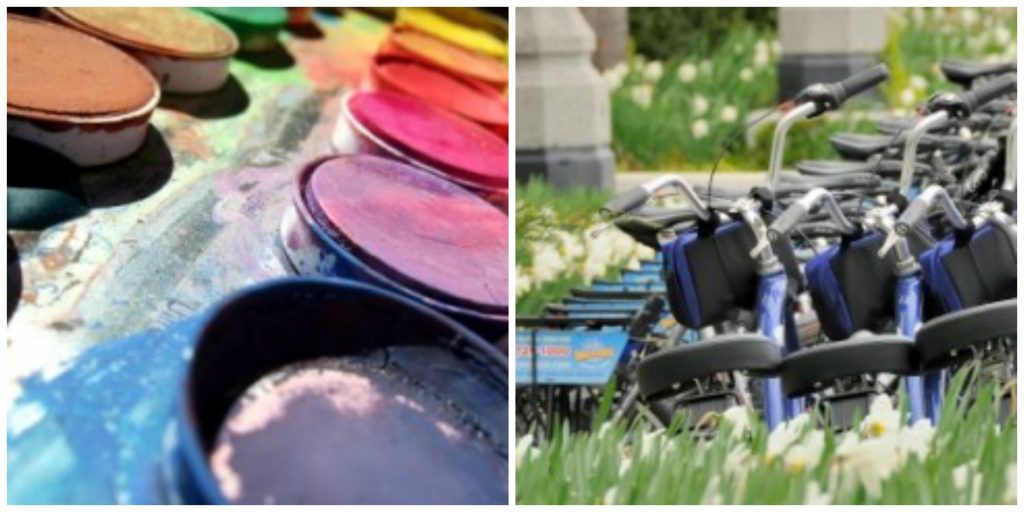 Choosing one of our open certificates takes the worry out of selecting the perfect unique gift for mom this Mother's Day. With a range of different experiences to choose from, whether it's a blood pumping rush from Bungee jumping or enjoying tranquil moments spent at a Spa mom is looking for, you can choose from any of the experiences on our site. These make the ideal presents for indecisive mothers who just can't make their mind up! You can either choose a Dollar Certificate and add your own monetary value, or choose one of our Color-Coded Certificates which don't show a dollar amount so the recipient can focus on the gift itself. It's a win win!
We hope you have a lovely Mother's Day and your mom (or you) get thoroughly spoilt. Enjoy!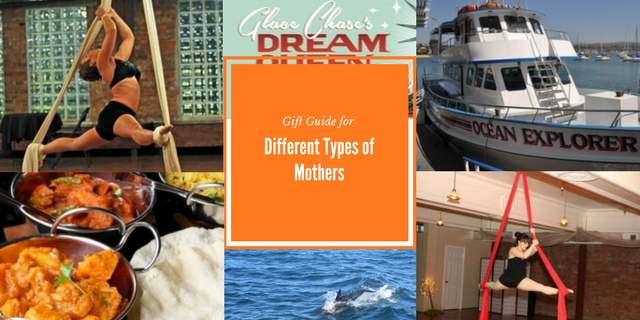 2.This Gift Guide is for all the different kinds of moms out there; the active moms, the eco warrior moms or the moms that love to cook. We've got just the right experiences for each and every one of you. Whether you're looking for a treat for yourself, or you're on the hunt to find a gift for one of these type of amazing moms you know, our go-to gift guides are just the place to find the perfect present!
The Active Mom
Pittsburgh Intro to Aerial Silk Class 
If you're one of those moms who's always doing the school run in your gym kit as you rush around between your different gym classes, this experience is just the ticket for you. Aerial Yoga is the latest craze to take the yoga world by storm and is a great alternative to going to the gym. The anti-gravity nature of the exercises make the movements soft on your joints and can improve your flexibility and posture. The perfect escape for active moms looking to try out alternative methods to get fit.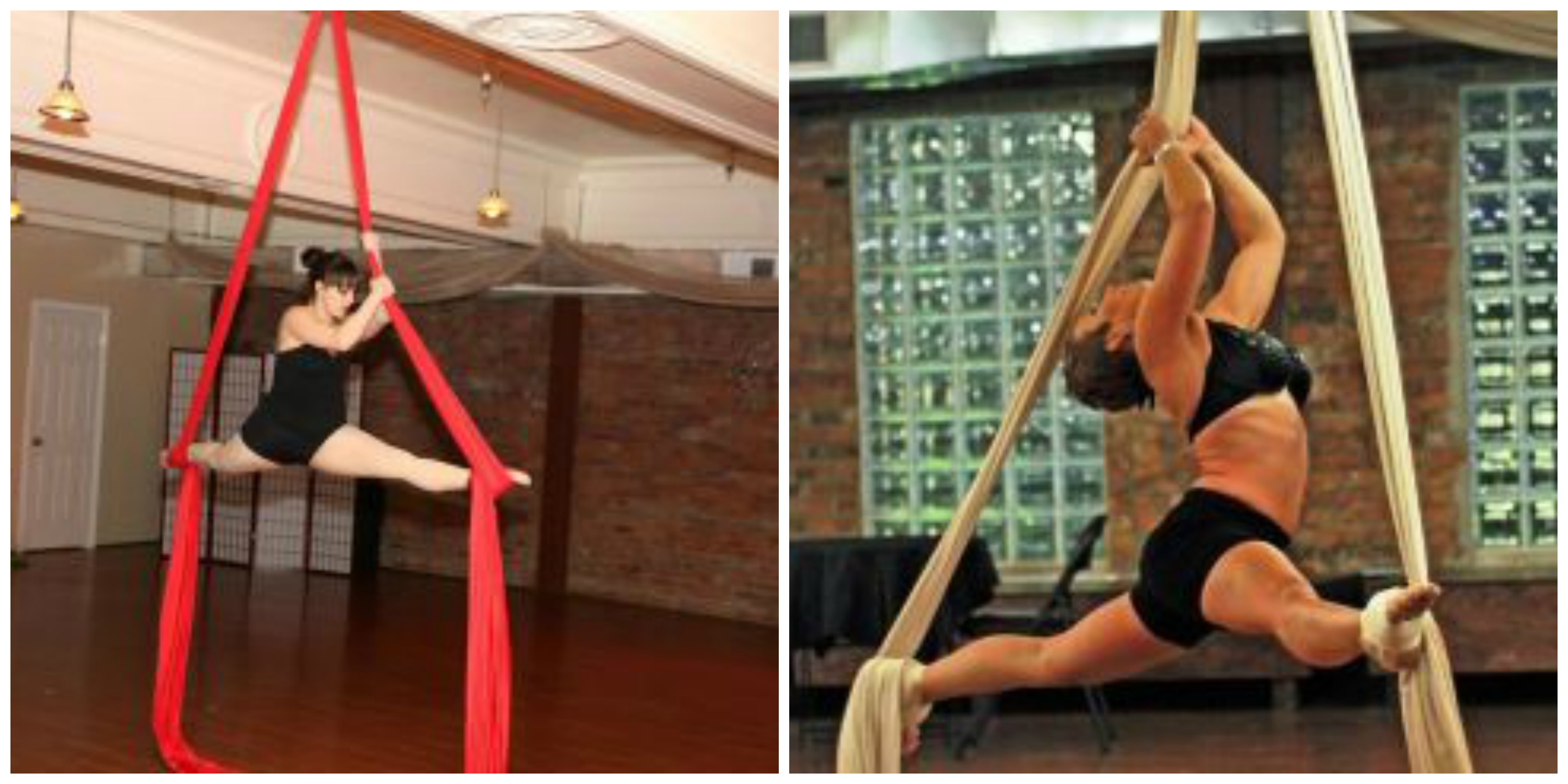 The Eco Mom
Newport Bay Whale Watching Cruise
This whale watching cruise in Newport is the best way to try and spot some of our world's most majestic sealife mammals including whales, dolphins and sea lions. This experience is located off the coast of Newport beach and is one of the closest natural harbours to the city of LA. Although we can't guarantee that you'll spot some whales, just the experience of being on the boat for the day with the sea breeze will satisfy some serious fresh air cravings. It'd be an ideal gift for a city mom looking to marvel at some of mother nature's most wonderful creatures!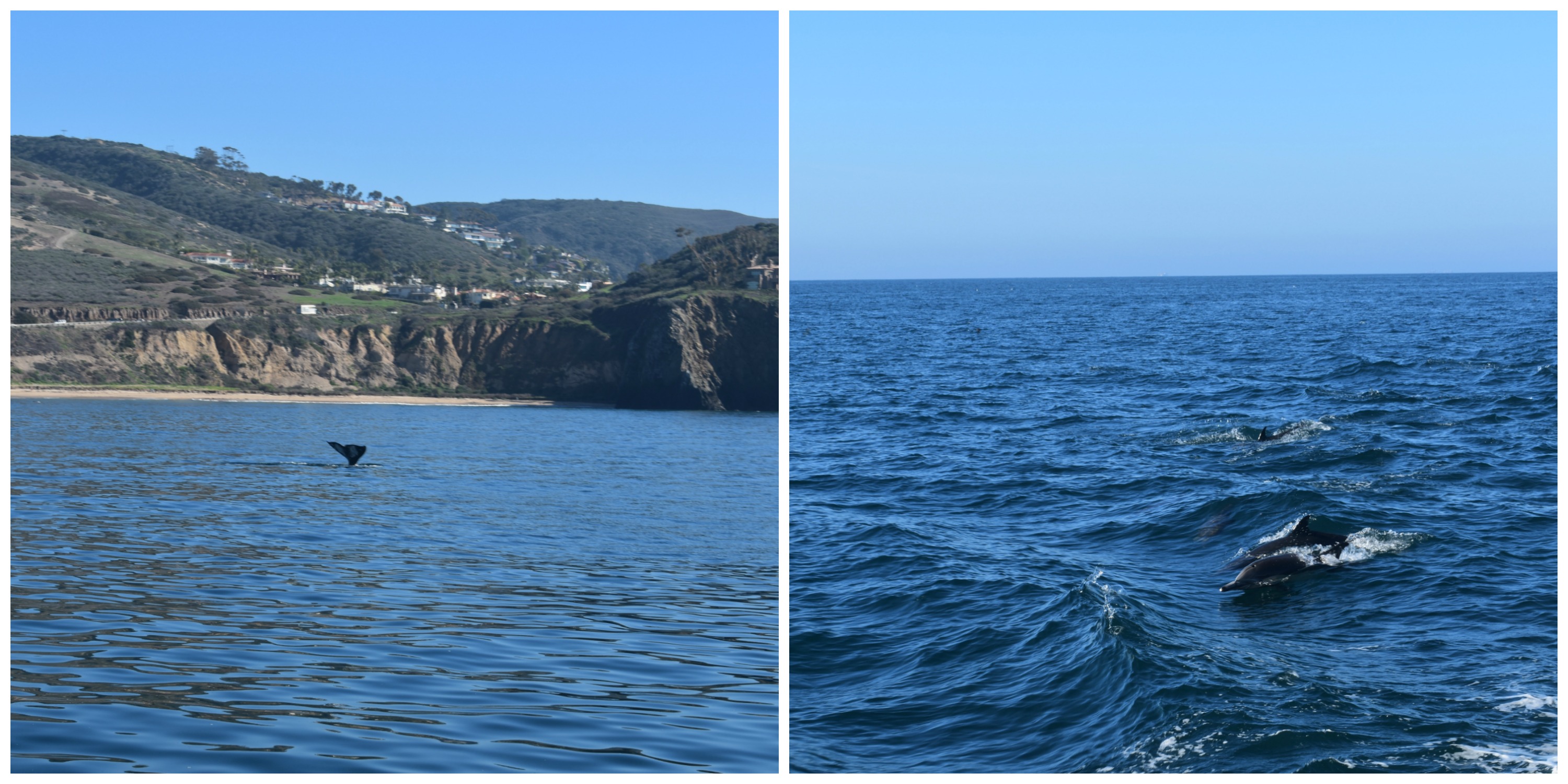 The Fun Mom
Dream Queens Greenwich Village Tour
An experience can't get any more fun than a part comedy show, part walking tour and part pub crawl lead by your own drag queen Glace Chase around Greenwich Village. You'll learn about the fascinating LGBTQ history of New York, and visit some great watering holes along the way. This tour is even better with a friend, so take another yummy mummy with you to enjoy the tour with. Although this experience is definitely not one to take the kids on!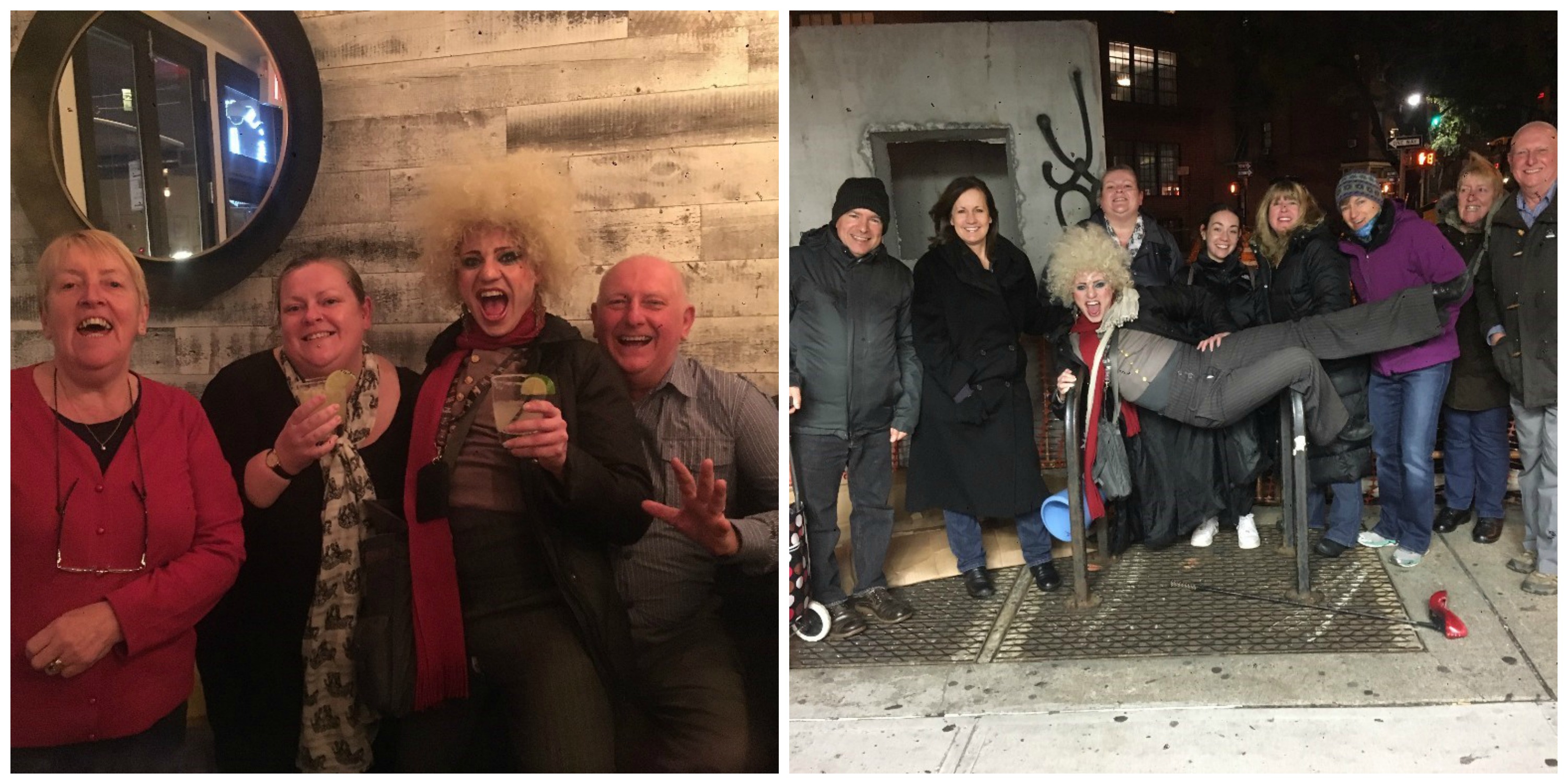 The Cooking Mom
Some moms just love cooking, they could do it all day every day! So why not learn to cook mouth-watering Indian dishes that you could share with the family at home and recreate again and again? These versatile dishes will suit anyone's culinary level and guests are assured to learn a thing or two about Indian cooking. You'll get to meet a group of like minded food fanatics and enjoy tasting the food afterwards.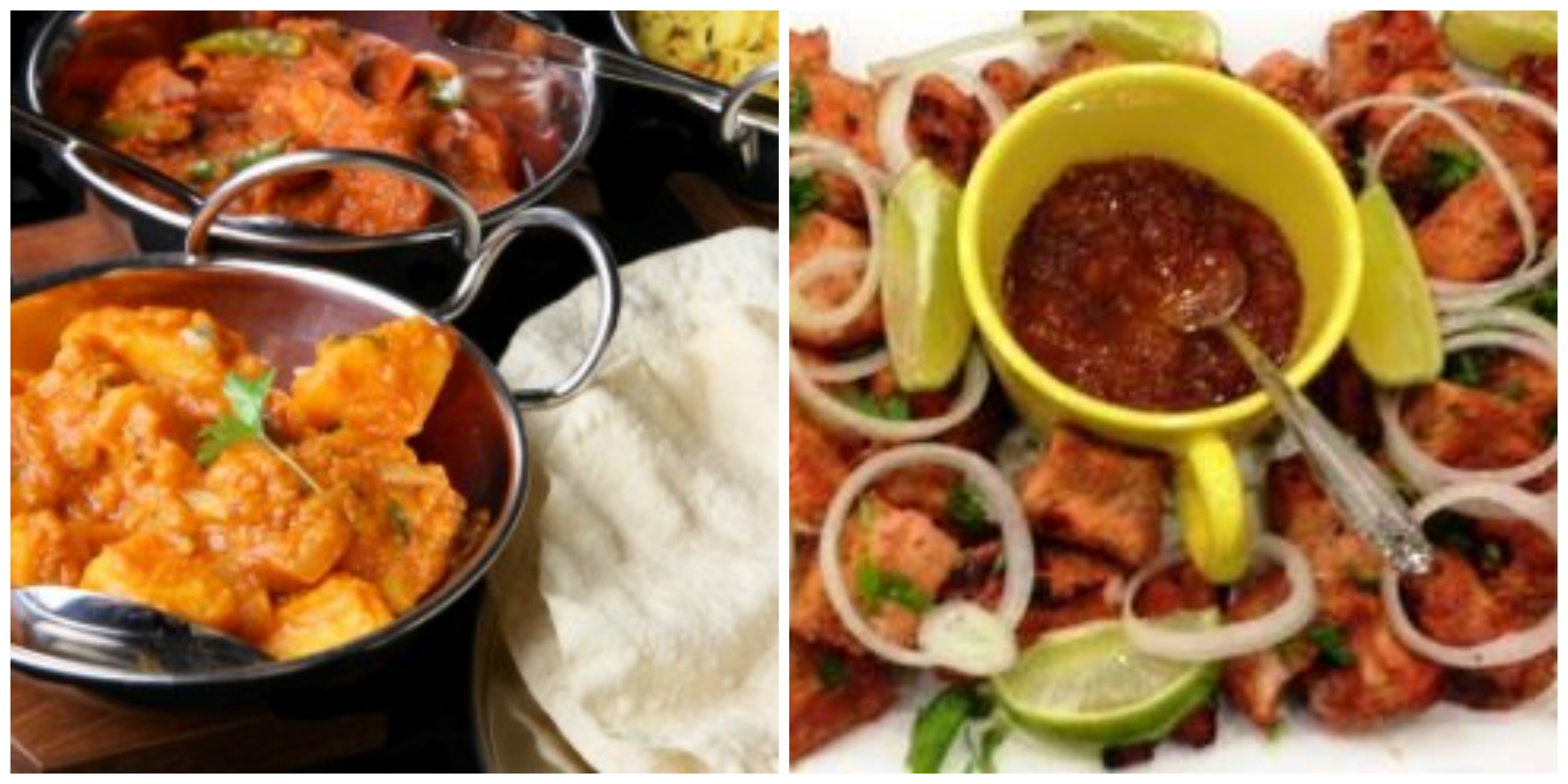 We hope we've inspired you to find the perfect present for any lovely mom out there and remind them just how great they are!

3.So Mothering Sunday (10th May) is just around the corner, but forget the flowers and chocolates…if you're looking for something a little more original for your mom this year, then why not go for an experience gift? Whether your mother is an adrenaline-junkie, or enjoys the finer things in life, you are sure to find the perfect gift voucher with Experience Days.
And you needn't worry about gift wrapping, we've got this sorted too…all of our gift vouchers are beautifully packaged with the option for a personal message and include everything the recipient needs, in order to book themselves in. Alternatively, give us a call and we can book her in, for her perfect experience.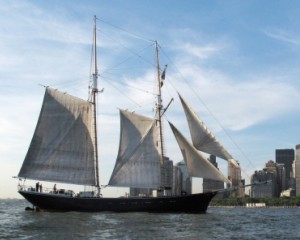 If you are looking for a relaxing afternoon out where you can really spoil your mother, the 'Manhattan Clipper Ship Sailing' could be just the ticket. Priced at just $99.00 for two people, you can both witness the beautiful New York skyline and cross the Hudson River along Battery Park, gently passing Ellis Island in style. This Manhattan Sail is a wonderful sightseeing tour at a unique vantage point and is sure to put a smile on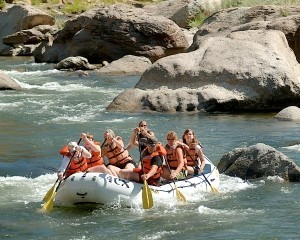 your mothers face.
If your mother is more of a go-getter, then why not cross something off her bucket list, with the 'Colorado Raft-N-Bridge'? Team up with your mum and re-discover your bond, whilst tackling the tricky cascades of the Arkansas River. The 9 mile Class II & III Colorado white water rafting adventure is perfect for families and first time floaters, surrounded with the scenic beauty of Bighorn Sheep Canon. Relax afterwards with a delicious riverside buffet lunch to pick you up, then explore the World's highest suspension bridge – the Royal Gorge Bridge and Park. This experience gift is one of the best summer activities in Colorado and will
create unforgettable memories for you both.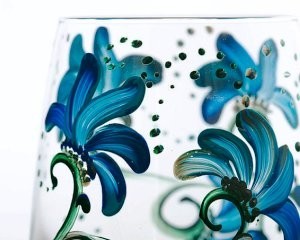 Or perhaps your mum is more into Arts and Crafts? If so, then this 'Orlando Wine Glass Painting Glass' may be more up her street? This 90 minute wine glass painting workshop is a wonderful way to spend some quality time together, whilst getting crafty and designing your very own, unique wine glass pieces. Armed with paints and brushes the creative juices will soon follow ready for when you want to pour in some of your own juice! At the end of the artistic experience, both of you will have a finished hand painted glass that can act as a souvenir to commemorate a truly special day.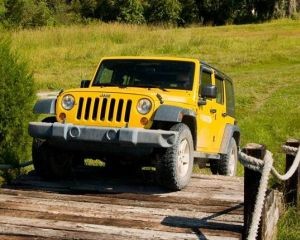 For those with thrill-seeking mothers, why not give them the chance to test out their driving skills (because we women KNOW that we're fantastic drivers!) with the 'Clermont Off- Roading Adventure'  She will have the chance to get behind the wheel of a proper 4×4 vehicle, spoilt for choice between: an ATV, Can Am Buggy or the Jeep. Then it's straight to the dirt track! The Trail Ride is packed with inclines, sand holes, water splashes, hills and much more! This adrenaline packed adventure based in sunny Florida is guaranteed to make the perfect day out!
For a wider range of Mother's Day gift suggestions, please check out the dedicated section of our website, here – there really is no excuse for buying the same old tulips…and let's face it, who doesn't want to be the favourite child?!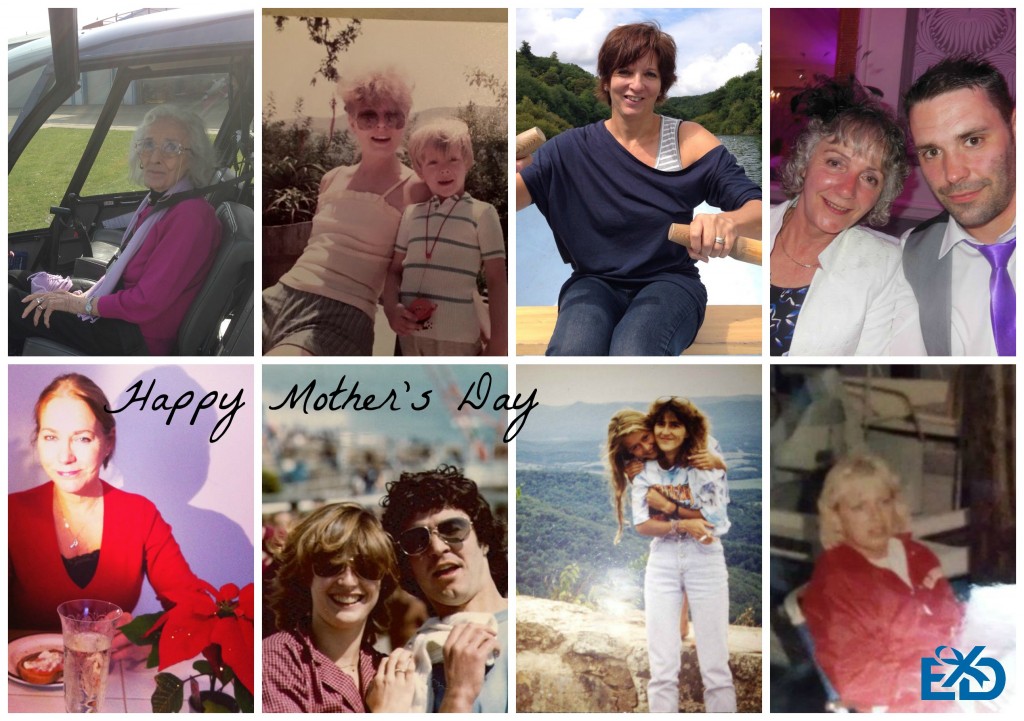 4. So, you want to buy the perfect gift for your mom. You're probably already aware of this, but your mom is one of the people who you'll buy more gifts for than most throughout your lifetime. There are so many occasions throughout the year – her birthday, the holidays, Mother's Day, anniversaries, or (if you're a really good kid!) just to say that you love and appreciate her – that actually, it can be quite difficult to keep finding gifts that she'll really love.
The good news is that there are a number of tricks you can employ to make sure that your gift buying and gift giving experience goes as smoothly and easily as possible and, more importantly, that mom is delighted with what you give her! Here are our top tips for buying perfect gifts for mom…
Get her something she wan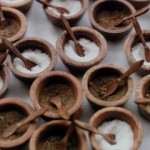 ts, not something she needs! This rule can apply to a lot of gift buying, and for all kinds of recipients, but it's even truer when you're buying something for your mom. Moms spend their lives doing the things they need to do so that their kids can do the things they want to do, so when you buy your mom a gift, it's your chance to give back and treat her to something that's totally indulgent, luxuriously unnecessary, and just for her to enjoy.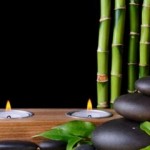 Repetitive gifts can be ok. If you know she loves one particular spa, has a favourite type of flower, or has something that she really loves to do, it's ok to take that into account and give her the same gift more than once. This works best with experiential gifts (spa days etc.) and flowers. Probably not so great to do it with 'stuff' – nobody needs more than one foot spa, no matter how much they like them!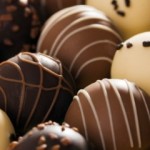 Occasion matters. There are some occasions where flowers are just fine, but sometimes they're not quite enough. Flowers are a lovely gift for Mother's Day, they're great as a colourful addition to a birthday gift, and they're fine as a random token of love and appreciation. But if it's mom's birthday or you're buying her a Christmas gift, something a little more thoughtful and personal is appropriate.

Make it a family affair. As we say in almost all our gift guides, pooling
resources can be a super way to turn a regular gift into something really
spectacular. Get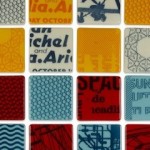 in touch with your brothers and sisters to see if they'll throw some money in the kitty so you can get your mom something extra special. Aside from anything else, she'll be impressed with how her kids all worked together!
Finally, remember that she's your mom. If you don't have a huge budget to work with, it's not the end of the world – what you can do is put a little extra time into writing her a beautiful, heartfelt message, making a card, or making a gift that represents your relationship – putting together a photo collage or album is a great way to do that, and a gift she's sure to appreciate and love!
5. Flowers, chocolates, a card… all a little cliché? A little impersonal? Easily forgotten? Well, why not treat your mom to a truly memorable experience, and better still, treat the rest of the family too! It's not every day your mom gets to see her family together, doing something exciting and special. With just under a month to go until Mother's Day, we bring you six highly rated days out that are great fun for the rest of the family too. Get everyone involved this year and make a real day out of it!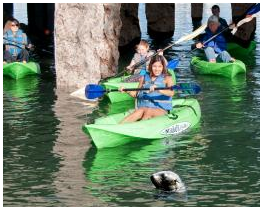 Kayaking Tour of Southern California
Price: $320
Price for: 4 participants
An experience made for four – perfect for a family adventure! Explore Southern California from a kayak, paddling your way down either Oxnard or Ventura. This two to three hour tour will bring out the adventurous side of you and your family as you're guided down the river by an expert. Along your journey you'll discover a huge selection of wildlife as you explore their natural habitat and what the coast has to offer. After this experience                                                                             you'll really feel like you've bonded with your                                                                                   family, and perhaps even learnt a lot about the                                                                                 landscape around you!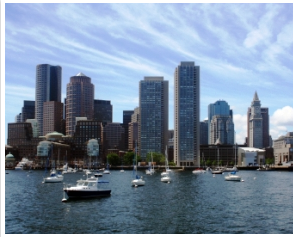 Boston Harbor Sightseeing Cruise
Price: $50
Price for two participants
Swap the kayak for a cruise with this ninety minute sightseeing experience! You and your family get to chose between three routes where you could discover anything from war tales to the Boston skyline! Whether your mom wants to go on a historic harbor cruise, Boston sunset cruise or a Charles River & Locks cruise, she will have a fabulous time. Your mom will get to discover all the hidden gems of Boston while learning about the culture and history along the way. If that's not enough, she will get to sit back and relax as the
stunning Boston skyline sails past.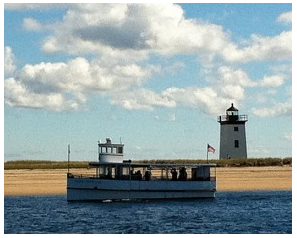 Cape Cod Bay Lighthouse Cruise
Price: $54
Price for two participants
This is a beautifully unique gift to really treat your mom this Mother's Day. Whether you're looking for the perfect ending to this special day or want to start the night off with a bang, this scenic cruise is a wonderful way to explore Provincetown from a different angle. Your mom will sink into a sense of relaxation and peace as she sails around on the Viking Princess for a ninety minute voyage visiting a few lighthouses before docking back in the harbor. To top it off, this experience is made                                                                                     for a beautiful sunset – there really couldn't                                                                                       be a more perfect way to spend the evening.
La Jolla Sea Caves Kayak Tour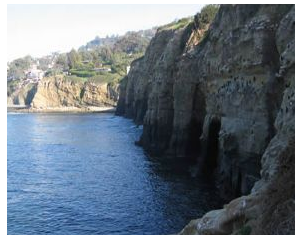 Price: $55
Price for one participant
Experience the beautiful coasts of San Diego from the seat of a kayak! Brilliant for a mom who has never even sat in kayak, let alone gone exploring in one, it is equally as popular with those active moms with incredible kayaking skills! Get your mom paddling through the caves and exploring the huge variety of marine life. With the chance of seeing dolphins, sea lions and seals up close and personal in such natural environments, what's not to love about this guided tour around the stunning caves of La Jolla?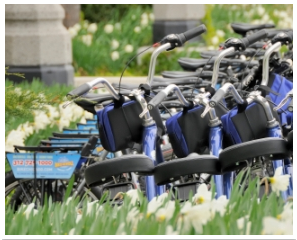 Bike Tour of Chicago
Price: $78
Price for two participants
From paddling to cycling, get the family out and about in Chicago town, and watch as your mom explores a city she thought she once knew inside-out. Your mom will have a choice between two exceptionally insightful tours – both lasting three hours in total (bike and helmet provided). Whether she chooses the Lakefront or Presidential bike tour, her knowledgeable guide will have her learning an incredible amount about                                                                                                 Chicago. This brilliantly unique gift is a great                                                                                   way to get the family out and about together,                                                                                   AND discover something new about Chicago                                                                                   – well, they do say you learn something new                                                                                     every day!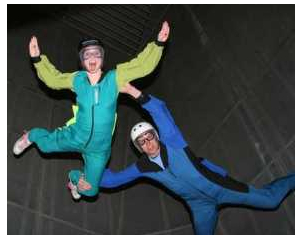 Indoor Skydiving in San Francisco
Price: $55
Price for one participant
Treat your mom to the feeling of free-falling with the comfort of knowing how close to the ground she really is. Jump into a flight chamber where your mom will experience airspeeds of up to 160mph to create that skydive feeling. In the thirty minute experience your mom will have completed the equivalent of around three skydives! Before jumping head-first into the wind tunnel, your mom will receive some helpful tips and information about the ideal flying position and all the important hand gestures,
so she will definitely get the most out of her
indoor skydive.
With so many wonderful options and unique gifts, your mom will feel spoilt no matter what you get her this Mother's Day, and if you do decide to get the rest of the family involved, there are plenty of exciting days out to please everyone. Happy Mother's Day!
6.We all love to spoil our moms every once in a while so when it comes around to Mother's Day doesn't it feel extra special to go the extra mile and really make your mom feel like number one? This year, really show how much you care and wow her with an unforgettable experience. We have everything from hot air balloon flights to culinary courses – for the moms who really do love to cook. We've compiled our top ten favorite mom treats to really spoil her rotten come May 12th. We've also included a few you can do together – well, you'll need to ensure your mom is having a great time, right?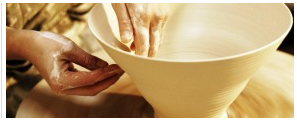 Pottery Lesson Los Angeles
Price: $45
Let your mom get creative this Mother's Day with an hour of pottery making. She can mould and sculpt a lump of clay into her own masterpiece to keep forever – a physical memento to remind her of an unforgettable day!
Biplane Flight Over Sonoma, San Francisco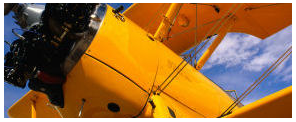 Price: $175
Send your mom up, up, and away into the skies to experience a twenty minute biplane flight over the stunning scenes of Sonoma. Watch as the pilot next to her swoops and soars the beautifully vintage and classic plane, whilst she sits back and enjoys the view.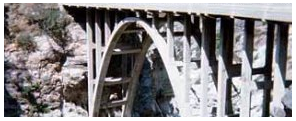 Bungee Jump Off A Bridge To Nowhere In California
Price: $79
For all those active moms that love thrills, adventure and keeping fit, here is the perfect experience to keep them busy this Mother's Day. Explore Azusa as she hikes the five mile, two hour trip to the 'Bridge To                                                                                                   Nowhere', where she will complete her                                                                                             bungee jump! With just the canyon walls and                                                                                   deep drop in front of her, this really is an                                                                                           experience like no other.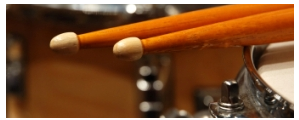 Private Music Lesson In Los Angeles
Price: $50
Often hear your mom singing in the shower, or tapping her fingers to the beat of your music? Why not send her to a private music lesson, where she can explore her hidden talent, whether it be singing, guitar, drums or piano. We'll have her confidently making music in no time!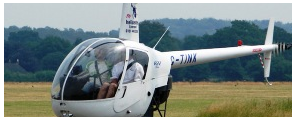 Learn To Fly A Helicopter In New Jersey
Price: $205
Another experience where your number one mom can take to the skies, but this time sat in the pilot seat! Learn to fly a helicopter, as she chops her way through the clouds for thirty minutes. She will really get to grips with the controls and helicopter terminology,                                                                                            leaving your mom with a basic                                                                                                          understanding of chopper flying!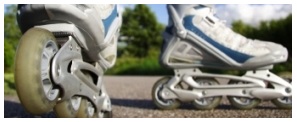 Rollerblading Lesson in Central Park, New York
Price: $65
Treat your mom to an inline rollerblading lesson, where she will explore Central Park in a new style – rolling! Whether she's new to the sport or you've seen her blading around before, this lesson will have her whizzing around with confidence in no time.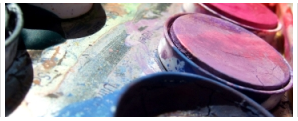 New York BYOB Painting Class
Price: $45
Another great way to treat your mom to an experience with a tangible memory – a painting that she can keep forever! Get artistic with this two hour workshop, which is suitable for any level of artist looking to create a beautiful masterpiece. In addition to                                                                                    getting messy with paint, your mom can take                                                                                    her own alcohol to enjoy during the class!                                                                                        What a brilliant way to enjoy a day in New                                                                                        York.
Plenty of incredible ideas to treat your mom come May 12th, but sometimes it's nice to do things together right? Well, we all love spending time with our mom's but what better way to do it than on a boat or a hot air balloon?! Exactly, so we have put together a few to do for two: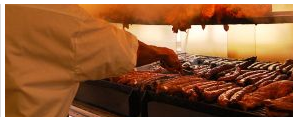 Food Tour For Two In Chicago
Price: $100
Explore and taste your way around Chicago on this three-hour tour. You and your mom get a choice of two tours; The Near North Tour or The Bucktown & Wicker Park Tour to chose between. Pizza, spices, chocolate, fudge, pastries, oils and teas – what more                                                                                        could you want to taste and enjoy?
Philadelphia Hot Air Balloon Ride For Two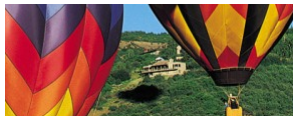 Price: $400
Drift up into the beautiful skies of Philadelphia as you relax into a gentle balloon flight, taking in the beautiful views. Your mom will never forget the surreal feeling of floating in the air in nothing other than a wicker basket, carried by a gigantic and brightly colored balloon. In between the brief
blasts of fire, your mom will find herself in a
peaceful, tranquil silence. Fabulous way to
spend Mother's Day!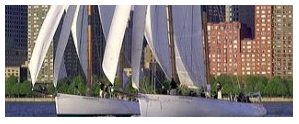 Schooner Sailing In New York For Two
Price: $100
Explore New York from a different angle – the Hudson River! As you gently depart from Chelsea Docks and sail down the river, you and your mom will find yourself drifting into a wonderful dream, with only the wind in your hair and the sails above your head.
With any one of our fabulous Experience Days gifts you'll guarantee an unforgettable and memorable day that your very favorite mom deserves.  Happy Mother's Day!
7. With Mother's Day fast approaching on May 13th, we're sure a few of you are in panic-mode, desperately trying to find the perfect gift that will show your mom just how much you care. As much as we all love our mothers, finding the right gift is not easy. We've all been there – rushing round the shops at the last minute with zero idea of what to buy has almost become a prerequisite for Mother's Day! But this year, instead of treating mom to some flowers or chocolates like so many others, why not take your gift to the next level? Giving her an experience gift will not only show you have taken the time to think of a personalized present, but will also make her day utterly unforgettable!

Here at Experience Days, we have tried to make things just that little bit easier for you by selecting some gifts we know would make any mom happy. Whether she's into food, wine, cruises, exploring, or just needs a bit of old fashioned TLC, there really is something for everyone. Check out our suggestions for some unique and thoughtful gifts that are sure to put a smile on mom's face to last all day!
The Adventurer
If your mom loves exploring and excitement, we're going to guess that flowers or bath salts may not go down too well. Make sure this Mother's Day is special by giving her an experience that she will remember forever. If she loves the outdoors and beautiful views, a scenic flight tour could make the ideal present. Gazing out at the beautiful horizon far below and admiring the spectacular views will put a smile on everyone's face, and with choices of tours in both helicopters and airplanes, we're sure you'll find the perfect flight. If your mom loves to get involved, why not go one step further and give her a flying lesson?? www.experiencedays.com/Scenic_Flights.html

The Busy Mom
We all know how much our mothers do, so it's no surprise that many moms claim all they want for Mother's Day is to put their feet up and relax. If your mom's always rushing around trying to get things done, then a spa certificate may be just what she needs to unwind. With over 5,000 spas across the country and many treatments such as facials, massages and body wraps to choose from, it won't be hard for mom to relax, renew and rejuvenate her body and mind! http://www.xperiencedays.com/Spa_Gift_Certificates.html
The Foodie
Who doesn't love food? Whether your mom dreams of cakes and chocolates or loves the savory spiciness of Indian food, we have a taste for every palate. For those with a sweet tooth, what could be better than a chocolate tour, exploring shops and cafés and tasting different styles of indulgent chocolate? No matter how good a cook your mother may be, there's always scope to improve…so why not surprise her by giving her lessons in cooking something completely different? With a wide range of ethnic cooking classes available, your mom is guaranteed to have a wonderful time with fellow foodies and take home brand new culinary techniques. http://www.xperiencedays.com/Food_and_Wine.html
The Wine Lover
If your mom is a real wine lover, then look no further! We offer a wide range of wine tasting classes across the country that combine fascinating information with a fun and relaxed atmosphere…and, of course, plenty of specifically chosen wines! Your mom can learn about an array of wines through tasting them as the instructor discusses their unique attributes, growing regions, color, aroma, background, and flavors. This is a simply wonderful culinary experience! http://www.xperiencedays.com/Wine_Tasting_Classes.html

If you're still not sure any of these great activities are quite right for your mom, don't worry. Perhaps the ultimate Mother's Day gift would be a combination of all those experiences…so look no further than a lunch or dinner cruise! Combining fine food, great wines, beautiful scenery and a relaxing boat ride, what could be more perfect? Throw in the excitement of some sightseeing and good company, and there you have it…a wonderful day that not only says how much you care, but is also a day that your mom will remember forever. http://www.xperiencedays.com/Dinner_&_Lunch_Cruises.html
8. Your Mom has the toughest job of all—taking care of you! This Mother's Day, instead of buying her another blazé bouquet or a some stinky perfume, treat her to a Mother's Day experience that she will treasure for years to come.
I'll admit that have given my Mom some pretty lame gifts for Mother's Day in the past. While they never failed to put a smile on her face and a little warmth in her heart, this year I wanted to do something that she'd never forget in appreciation for all that she does for me every single day. I decided to surf the net for the most unique gifts for mom and discovered this incredible gift-giving site called Experiencedays.com. This site was exactly what I was looking for from Spa Experiences and Cooking Classes in New York City to Walking Tours in Brooklyn and Central Park. This site has everything for the Mother that has it all. Since my Mom is a bit more of the adventurous-type I thought I'd have a difficult time finding an experience that would best suit her.
After spending some time on the Experience Days site, I realized that there were tons of exciting experiences that we could do together! The site offers unforgettable Hot Air Balloon Rides, Surfing Lessons, Scenic Helicopter and Flight Tours, and so much more. Treat your mom like the queen that she is and get to spend time with her relaxing with a wonderful Day at the Spa experience. For crafty and creative moms, nothing says "I love you" like a day spent making something together during perhaps, a Pottery Lesson. With over 1000 different experiences nationwide, there is no doubt that Experience Days definitely offers something your mom would absolutely love.
It's time to celebrate the many years Mom has made it all about you and make this Mother's Day all about her. Give her the best gift ever, what she cherishes the most—time spent with you.
Lisette Jacobo
9. A Mother's Ideal Gift, an Experience to Remember.
As the mother of a twelve year old girl, I am one of the lucky group of women who will be honored on Mother's Day. I'm sure my daughter and husband will consult with each other about what I might want, and perhaps they will consider offering me something new – an experience gift. While I completely enjoy getting the traditional presents of flowers, candy, and a new dress, I would also welcome the gift of an experience to share with my family. Most of the mothers I know enjoy nothing more than a day shared doing something special with their families. Creating a beautiful memory together can be a wonderful choice for a Mother's Day gift.
What kinds of experiences might a mother enjoy? The list is wide and varied, and ExperienceDays.com offers some lovely choices for unique gifts for mothers. The following list gives only a few of them:
Lunch Brunch or Dinner Cruise in NYC's harbor – a lovely time to share with Mom food, music, and the view of Manhattan.
A Hot Air Balloon Ride over the Catskill Mountains – what could be more amazing!
A New York Spa Experience, leaving Mom relaxed after an hour of professional massage.These are just a few examples of unique experience gifts available on the website of ExperienceDays.com. Besides having the fun of sharing this kind of experience with her family, a typical mother will also enjoy the indulgent quality of this kind of gift. How many of us moms take the time to do something like ride in helicopter over Manhattan or take a cooking class on how to create Sushi? However, in our hearts we would completely enjoy the unexpected and unique character of an unforgettable experience gift of this kind. Sharing it with my family would be the most important part of the gift for me, as it would for most moms.In fact, people in general, not just mothers, get an enormous pleasure out of a happy and significant experience, more than they do from a material gift. In a recent article published by the American Psychological Association, studies revealed that "experiential purchases make people happier than material purchases," and the authors conclude their article with the injunction: "Both individuals and communities would thus do well to heed the slogan of the Center for the New American Dream: 'More fun, less stuff!'. We moms are especially inclined to enjoy the creation of beautiful memories with our families, even more than we might enjoy a new blouse or a bottle of perfume.So, take your mom on a Central Park walk, led by author Sara Cedar Miller, or accompany her on a Central Florida Gourmet Dinner Train, or enjoy with her a Galveston Bay Sail, or any of the other interesting choices available. From my perspective as a mom, I often remember the experience of what we did on Mother's Day longer than I recall a particular present, though I do always appreciate those too. If you want to do something different and very special for your mother this year, consider giving your mom an experience instead of material gift for Mother's Day. You and she will never forget it.Article by Experience Days Staff Writter & Professor Nancy Enright
10. I am a notoriously bad gift-giver when it comes to my mom. I always tend to forget about Mother's Day and I often wonder what that signifies: am I just a rotten son, or are there other reasonable explanations for my poor behavior? I for one happen to think that there are. First of all, my mother is extremely unique. She is both a practicing engineer and lawyer, with an opinion and consideration for nearly every facet of life.
All this translates into some very complicated gift expectations for me. I do have the benefit of knowing my mother well, a knowledge which I admittedly don't use often enough. But for this reason, I know that typical Mother's Day gifts such as flowers, although they can be quite wonderful, won't do for my mom.
If I want to buy her flowers, they can't be roses because she prefers flower varieties that last longer. I happen to know as well that she favors Gardenias and Impatients because her mother planted them often, and decorated her kitchen with them. So why have I done so poorly with Mother's Day gifts in the past? I attest to a lack of resources and a lack of time.
I've lived with the realization that in order to find the perfect gift for Mother's Day, I would have to spend hours searching through annals of specialty shops and services, and end up having to settle for something less than perfect. But this time around, I'm committed to a different approach to Mother's Day gift giving, and luckily for me I have the ideal resource.
Experience Days seems like it was taylor made for my mom. Instead of having to pour through generic, impersonal gift ideas for who knows how much time, their site has got me wondering which gift would suit my mom best! Gifts such as the In-Home Spa Package are ideal for my mom due to her notorious quirkiness.
She is constantly saying she wants to relax more and needs a massage but refuses to leave the house for it. I can't tell you how many Spa certificates my mom hasn't used. The New York Scenic Tea Cruise for two is another great gift for my mom for a number of reasons. The main reason is that she loves tea, but Experience Days has included fact information about the cruise that I likely would not have found elsewhere, fact information that happens to be crucial, if you know my mom.
Experience Days cites the Palisades as a highlight of the cruise. To someone else, this information might seem trivial, but I know my mom. I know that she used to visit the Palisades as a child, and raised me to have a heightened appreciation of the canyon's unique beauty.
The In House Day Spa and New York Scenic Tea Cruise are examples of thoughtful, personal, and convenient Mother's Day Gifts. In the past, I've failed on one, two, or all of these aspects in choosing gifts for mom. Luckily for me, Experience days has done most of the work for me, and when the day comes, the thoughtfulness will be all mine.
By
Peter Res